Today, we're bringing you a guest post by Nick "Nicky Bobby" Papadopoulos, CEO and Co-Founder of CropMobster. Recently, Nick — inspired by an article on IValueFood.com — organized an $80-a-plate dinner for 30 made from salvaged food. Here's how he and his community partners did it:
On Oct. 30, we were thrilled and FIRED UP to read an article on How To Host A Salvaged Food Dinner Party. Just 19 days later, a small battalion of chefs, famers and foodies were able to pull off our own sold-out and gloriously tweaked version we called CropMobster Supperclub @ Backyard.
How It Started
Given that our CropMobster Community Exchange is based on crowdsourcing solutions to food system issues, we decided to publish an "instant alert" to the community to see if folks were interested in participating. Within hours, numerous restaurants, caterers, farmers and community organizations jumped in with ideas, and a whirlwind of chaos, brainstorming and contributions followed. A few of our most prestigious local farming leaders, such as Laguna Farm and Green Star Farm, stepped up to the plate to join. Also, chefs Marianna Gardenhire and Daniel Kedan from the Michelin-awarded Backyard Forestville offered to host and cook the meal without hesitation or concern. Local food leaders just jumped into this glorious soup of a concept to help us GitRDone!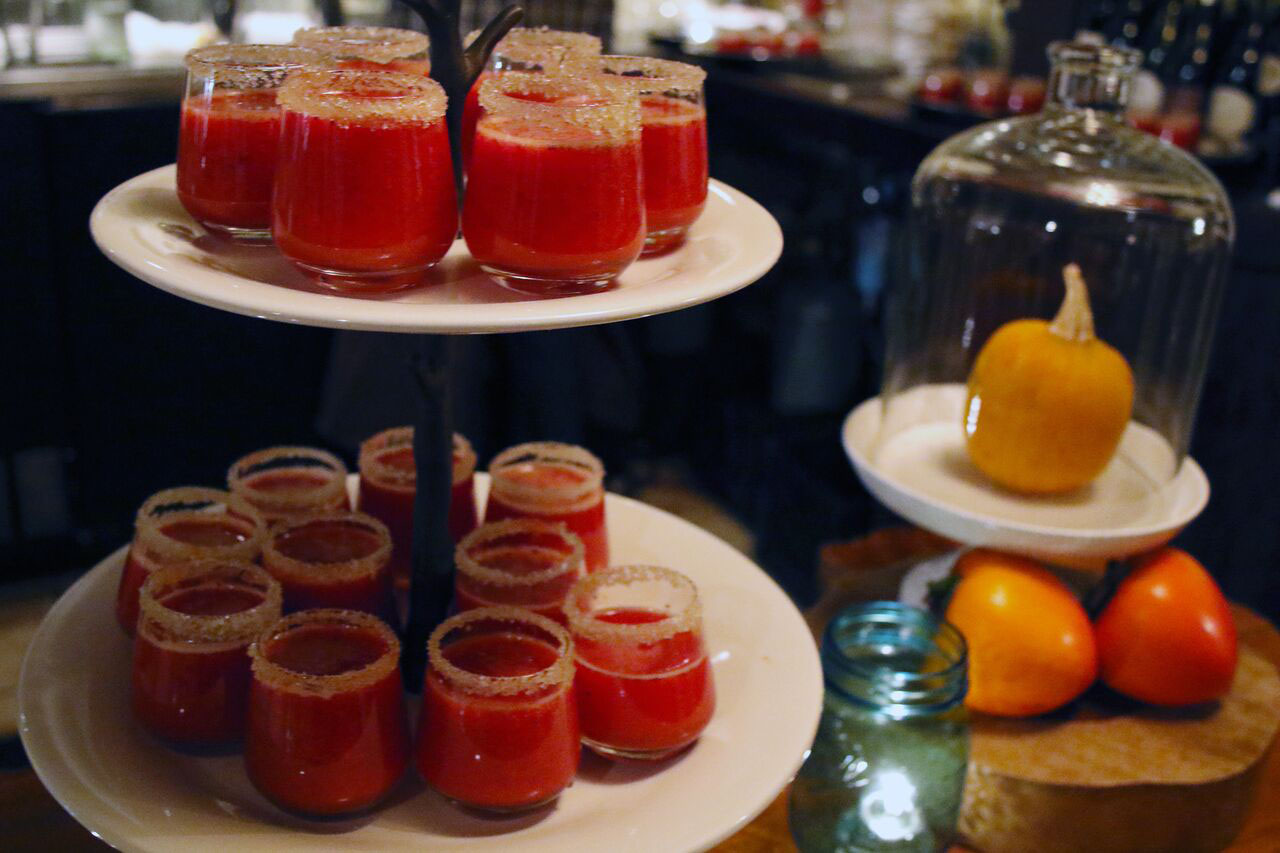 Farm-Level Food Waste
As you may have read on IValueFood.com and elsewhere, the food waste crisis has many facets, including the fact that approximately 7% of food never leaves the farm and is left to rot in the fields. More food is lost between harvest and sale for a variety of reasons. So for this first event we decided to tweak the Salvage Supperclub model just a bit to focus on the specific challenge of farm-level food waste. We wanted to see if we could not only rescue food from our local Sonoma County farms but also create awareness and positive economic impact (aka, pay them).
As we gathered, gleaned and sourced food, we were shocked. Despite being experts in the food waste movement, we were astonished by the quality and quantity of food gathered. We were able to source over 25 products – from shelling beans, pears and pumpkins, to pig spleen, apples and collards. Most of the food was perfectly sellable A-grade, combined with a few uglies and under-appreciateds (in the case of pig spleen). Over 25 products in total! Shocking, right? Here I am gleaning apples for the dinner:
Dancing with Chaos
By the time Nov. 18 rolled around, we had spent just under three weeks running around like heads with our chickens cut off to bring the event together. We learned that it is crucial to have great partners who communicate well and realize that dancing with the chaos would be the #1 ingredient going into a great event like this. Fortunately for us, chefs Dan and Marianna are at home in this environment because that's what they do every day — they adapt their menu to what's available and in surplus in the local food shed in real-time.
We'd also like to acknowledge the volunteers who signed on to help, as well as numerous sponsors who are too many to list.
'I Want to Cover My Body With Pig Spleen Mouse'
The menu that Dan and Marianna pulled off was tremendous, delicious and astonishing. And honestly, while some folks paused a bit before taking a spoonful of the pig spleen mouse, after tasting it they were for the most part converted. One guest shouted about wanting to cover her entire body with the amazing dish. The same thing went for every other amazing plate and bite served by the chefs. People were ecstatic!
Here are some testimonials:
"This week, I had one of the top 20 meals of my life with the Crop Mobster Supper Club at Backyard. A five-course meal created with 100% discarded food. Forty percent of food goes to waste in the U.S. This model allows top chefs to utilize food from farmers that buyers did not take and create a masterpiece!!! — Elizabeth Gore Entrepreneur in Residence at Dell & Advocate for @ UN Foundation
"This was one of the most inspirational and educational meals I've ever had. The use of delicious produce and meat that would have otherwise gone to waste took incredible creativity, but it's a step toward inspiring us all to think about how we eat, what we eat and what it means to be an active participant in the food system." - Heather Irwin, BiteClub Eats Columnist for the Press Democrat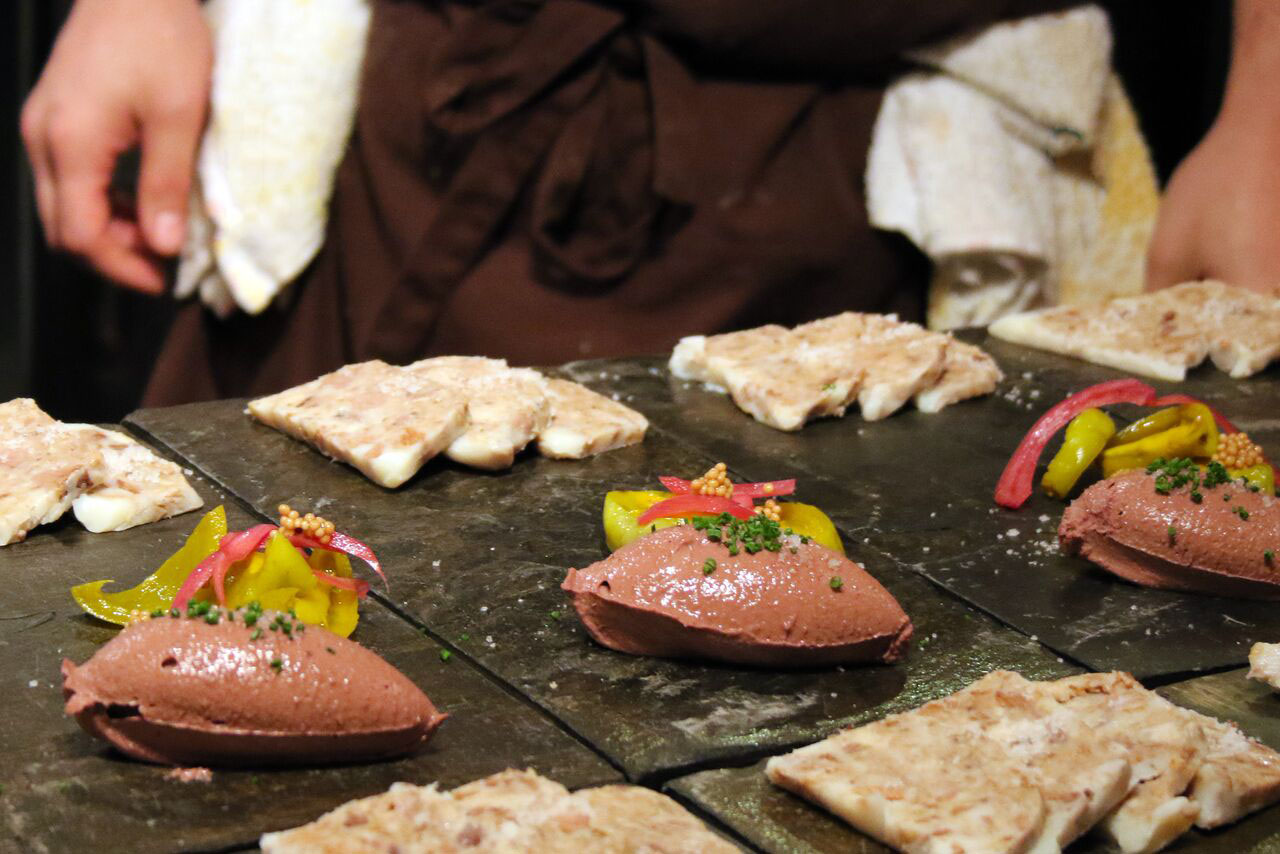 Inspired Speakers
During the event, we invited the chefs, farmers, government officials and our sponsor, The Grange Credit Union, to speak. This ensured that we brought each bite to life from multiple angles, addressing questions like What was the product? Why was it going to be wasted? What can we do to prevent this from happening again? What was perhaps most delicious, though, were all of impromptu speeches that emerged, not from planning or scripting, but from emotion and inspiration. Many of the more than 40 guests stood up to speak their mind about the dinner, the team and what organizations like ours mean to the community.
Putting Your Money Where Your Mouth Is
The icing on the cake for us was that the event was able to raise $1,000 for a crucial organization in our community called Sonoma County Farm Trails. We also didn't rely solely on donations or gleaned food, but tried to pay for the product as much as possible. After all, a key element in solving food waste is to get famers paid for more of what they grow. What remained was split amongst CropMobster and Backyard to pay for some of the expenses incurred leading up to the event.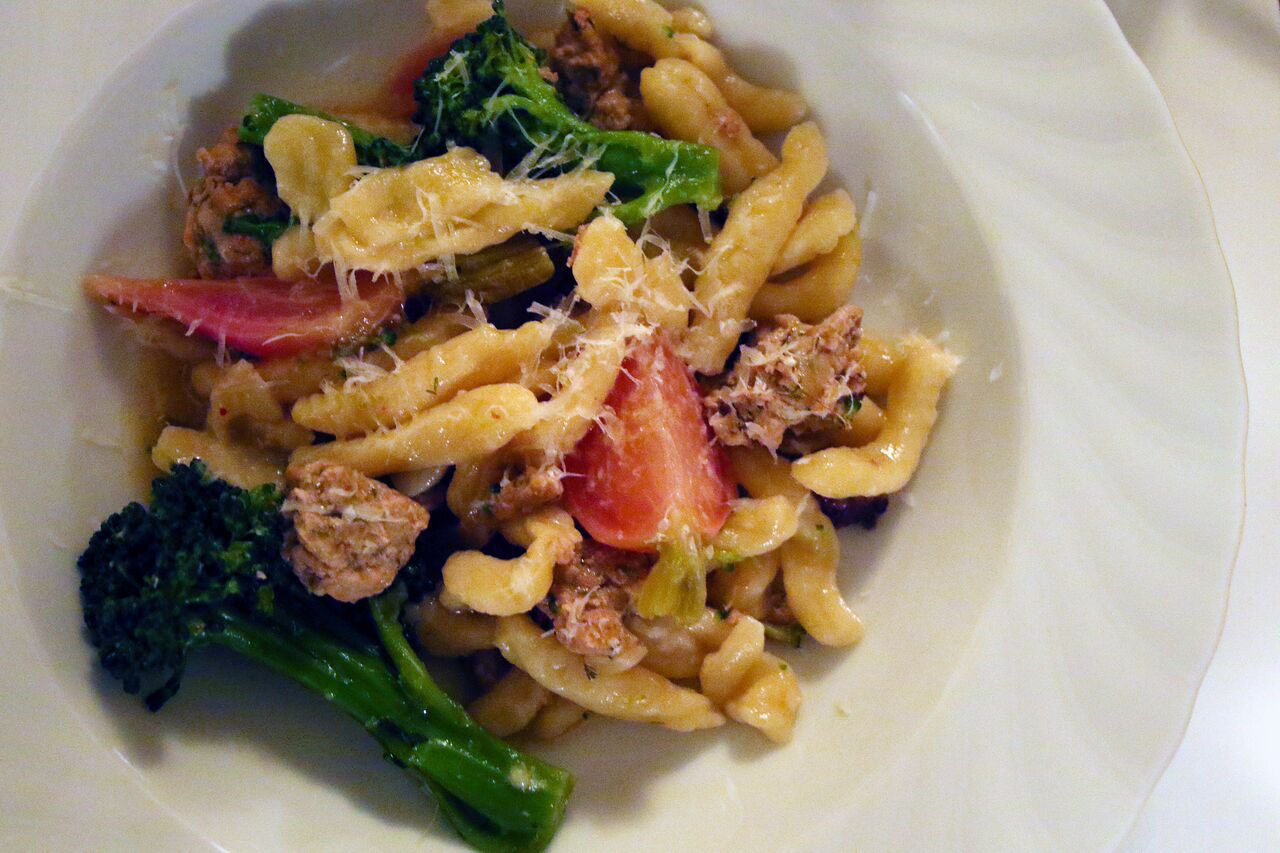 Up Next…CropMobster Supperclub @ Valley Ford
To us, it's important to document impact and thank people for their involvement.
After CropMobster Supperclub @ Backyard we published this story as a way to summarize the experience and thank people. Read it for more details about the farms, businesses and contributors who helped make this happen.
And now – despite little voices calling us insane – we are thick in the middle of planning for CropMobster Supperclub @ Valley Ford on December 15. It is going to be a one-of-a-kind "Crawl" amongst multiple establishments in the historic small town of Valley Ford (population 147). We will start at Valley Ford Mercantile and Wool Mill, head to Estero Café and then cross the street safely to Rocker Oysterfeller's. For this dinner, the food waste focus will feature the environmental and food services of amazing pig farmer Steve Conwell of Montgomery Ferguson Farms. This guy (and handlebar mustache champion) personally picks up a half-million pounds of premium distillery, dairy and food products each year to feed his pigs and grow his small family business.
We'll also be featuring many of the great local farms, ranchers and others who keep our community fed and such a wonderful place to live. We want to not only bring to life the importance of food waste and local food, but also get beyond the commodity focu relationships of sharing between these producers and neighbors who work together much of the time in their own sharing economy of sorts.
We will be devoting proceeds from this event to Slow Food Russian River, a pioneering chapter in the U.S. Slow Food Movement, and look forward to submitting another report out!
Thank you so much for reading,
Nicky Bobby
Nick Papadopoulos started CropMobster on his family's Northern California farm with the mission of igniting the power of community sharing and social media to crowdsource solutions to food waste, hunger and local food system challenges. Since 2013, CropMobster's network has saved more than 2 million pounds of food from going to waste in the San Francisco Bay region!

Photos: Heather Irwin
RELATED ARTICLES
Can You Host a Dinner Made from Wasted Food?
We Came, We Gleaned, We Fed Thousands
Imperfect Produce: Giving Uglies a Chance