Did you know there are 10 million acres of front and back yards in America—enough to produce 43.5 million tons of food—but only 35 percent of U.S. households grew food in 2012? Growing where you are gives people the power to eat healthier and revitalize their communities, but many gardeners lack the land they need, and those with the land don't always know what to do with it.
To solve this problem, two years ago venture capitalist Adam Dell founded Shared Earth, a free online service that matches people with extra land to gardeners who need it. The not-for-profit, volunteer-run organization hopes to build a member community that results in a more efficient use of land and changes the way food is grown, one garden at a time. After connecting on Shared Earth, land owners and gardeners create their own personalized Garden Share Plans outlining the division of cost, labor, and produce yield.
We caught up with founder Adam Dell to find out more about Shared Earth.
Q: What inspired you to create this site?
When I moved to Austin I wanted to have a garden, but I didn't want to just hire someone to do it. I wanted someone who would really take ownership of it and enjoy it. I put it out on Craigslist and got a lot of responses very quickly. I ended up finding someone on a waiting list at a community garden in Austin, and it really worked out for me. It led me to an inquiry into the state of community gardens across country, where I found there were long, long waiting lists for virtually every one. There are a lot more people who want to garden than space available. That led me to think there are lots of people who probably want a nice garden but don't have the time to do it.
Q: What problems are you trying to solve with Shared Earth?
We're trying to increase the supply of land that can be gardened and create a database of that supply. Similarly, a bigger vision is that community supported agriculture (CSA) and farming can potentially participate in this. There are listings on our site for 5, 10, 20 acres, which suggests there is potential for even larger plots of land to be available to a segment of the population who would otherwise be priced out. The most expensive part of farming is land cost. There are many people who want to start farms and CSAs and can't because of land cost.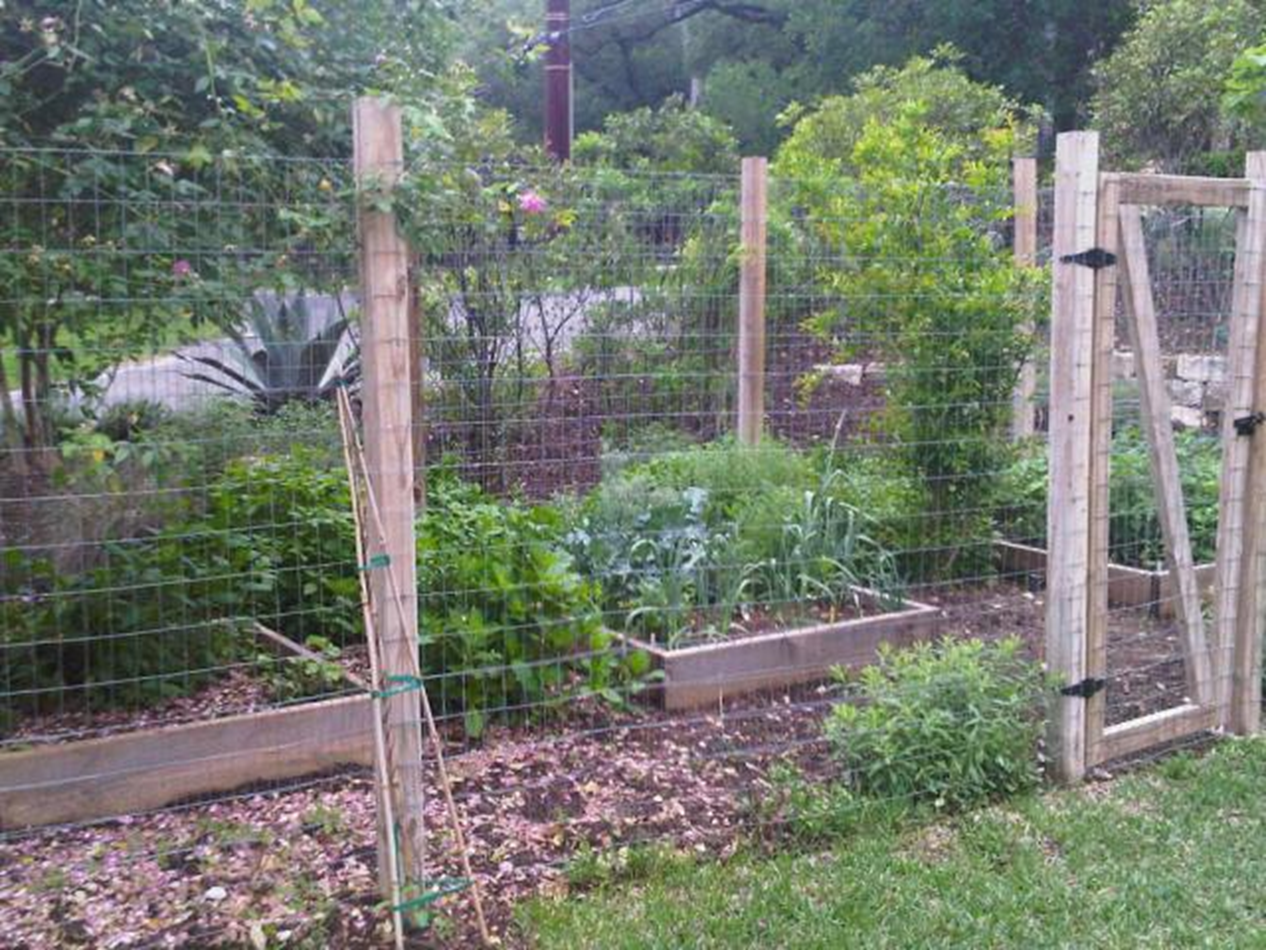 The garden above, later in the growing season, yielded a nice bounty!

Q: How many members do you have so far, and where are they located?
We have about 3,500 members, and it's pretty evenly split between landowners and gardeners. Most of the land listings are residential, and most of the gardeners are recreational gardeners. We have members in all 50 states and some internationally—Brazil, Australia—but we haven't made a concerted effort there.
Q: How is the arrangement between the landowner and gardener or farmer decided?
When a member signs up, we ask salient questions to get them thinking about the issues [they will encounter]—access to the land, water, equipment, expenses, sharing the produce. We have a written form agreement outlining the responsibilities of the two sides that we provide as a suggested approach. We're like a dating site—we don't tell the two parties where to eat, we just connect them. Most parties sit in a cafe and look each other in the eye and decide if they trust each other. Gardening is not something you just do for a weekend, you do it every weekend for many years. The relationship is based on trust.
Q: How are you spreading the word and recruiting members?
We've done community outreach, like a booth at Austin City Limits, and spread the word on Facebook and Twitter. We'd like to have more members. People can join Shared Earth to list their available land or gardening needs, or email Shared Earth to volunteer to be an advocate for the organization.
Q: What are some success stories?
I get many notes from members saying thank you for helping them find a great garden. One sent in a photo of some land that was barren and is now vibrant (see photo, above). We also heard from a woman who was really into alternative medicines and connected with a couple who lost their house and garden in a fire. They were herb specialists—I don't mean marijuana, but medicinal herbs—so together they designed this incredible herb garden and are now collaborating on herbal medicine.
Sustainable America supports initiatives like Shared Earth that encourage alternative farming and local food production. Local farming increases access to fresh, healthy food and reduces the energy used to transport it. To help head off an impending food and fuel crisis, Sustainable America aims to reduce U.S. oil consumption by 50% by 2035 while increasing U.S. food availability by 50% by 2035.