Fuel is at the core of our modern society. It brings electricity to our homes and businesses and helps many of us get from Point A to Point B in the cars we drive.
But fuel doesn't just power and mobilize us — it plays a part in nearly every decision we make and action we take. It plays a role in the foods we eat, the places we visit, and the products we buy.
To help us understand fuel's role in society and to explore the impact of our habits and decisions, we're proud to showcase our newest interactive initiative: How Do You Fuel.
Functioning as both a quiz and hub for insights, How Do You Fuel (available online at HowDoYouFuel.com) allows you to explore how your actions play a role in fuel use.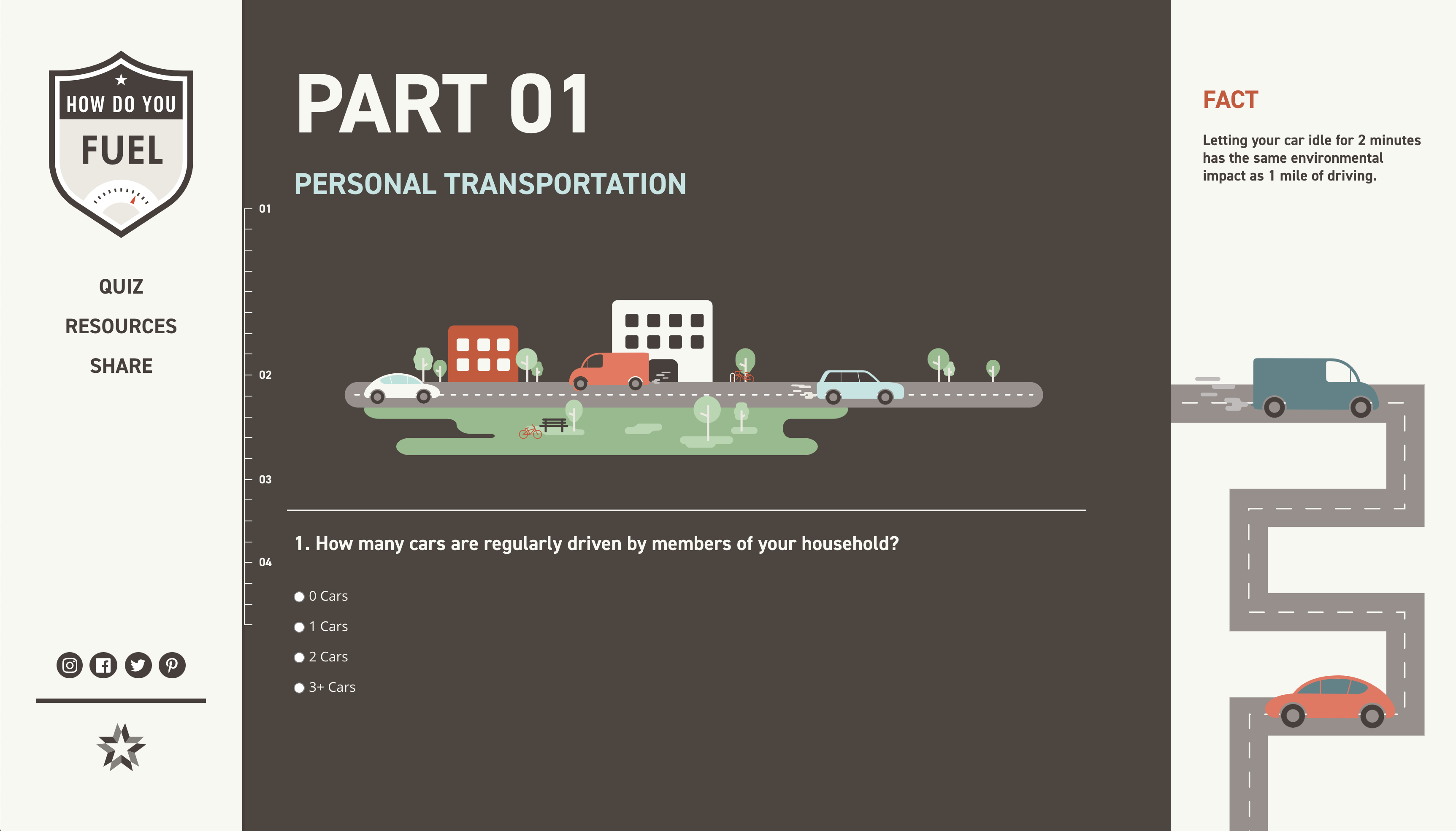 Split into four categories, the quiz asks questions about your habits and decisions while offering facts and insights into fuel use along the way. Upon completion, your answers are compiled into a high-level overview of your fuel impact.
In addition to the quiz, How Do You Fuel offers a downloadable tip list to inspire smarter fuel actions, a collection of fuel facts to share on social media and a repository of resources, activities and research from Sustainable America and other experts.
Are you ready to find your place in the fuel consumption conundrum and explore how you can reduce your overall fuel impact? Take the quiz and start learning at HowDoYouFuel.com!