It's harvest season! Farmers' markets are filling up with autumn bounty. Take a stroll and you'll find colorful pumpkins and gourds, earthy root vegetables, enormous cabbages, and a wide variety of pears. These fall-time favorites are great for making cozy treats as the weather gets cooler.
Fill up your (metaphorical) root cellar
Root veggies are a culinary group of foods composed of vegetables with edible roots, bulbs, stems, and tubers that grow large under the earth. Commonly found root veggies include sweet potatoes, turnips, beets, carrots, and parsnips. Root vegetables are generally starchy and full of fiber and antioxidants. Of course, different varieties boast different health benefits. Turnips, for example, are high in calcium. Sweet potatoes and carrots have high quantities of Vitamin A.
Root vegetables generally store well in cool, dark places like a root cellar, but there are different and highly effective storage techniques for more modern homes. Root vegetables are delicious simply roasted and make for a hearty vegetarian pot pie.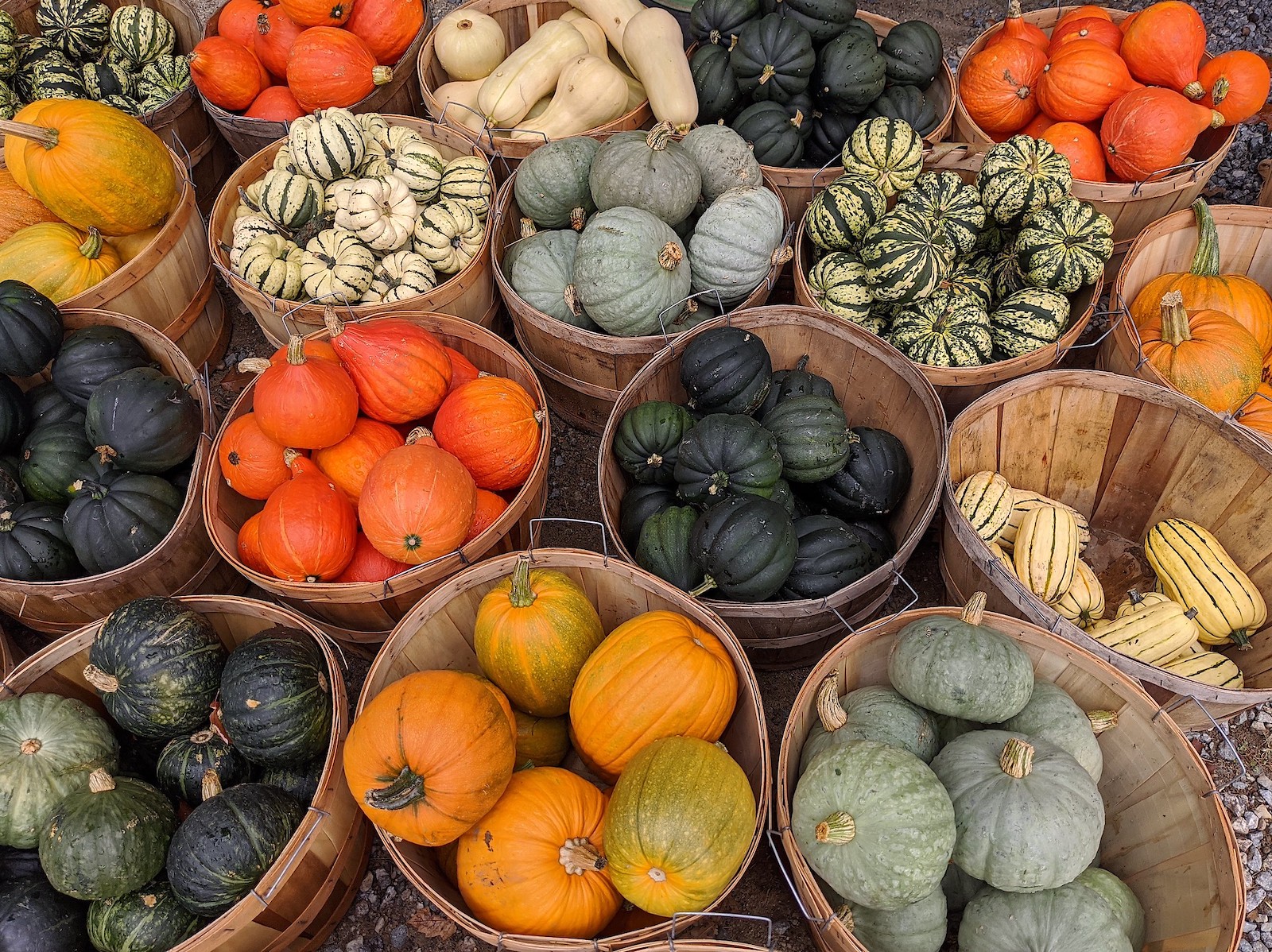 Look at winter squash with new eyes
Winter squash comprises everything from tasty little pie pumpkins to butternut, delicata, and acorn squashes, and much much more. Winter squash stores well when properly cured - the thicker the skin the better, and some varieties are designed for storage more than others. For freezing, cook them whole in a slow cooker, and then spoon the flesh into a freezer container.
Pretty much any winter squash you want can be sliced and roasted or tossed into a soup (tip: eat it with your brassicas!). Some, like delicata and kabocha, have softer edible skin, which means no peeling. Pumpkin risotto is an Italian classic, which is more commonly made with butternut squash and sage in the U.S.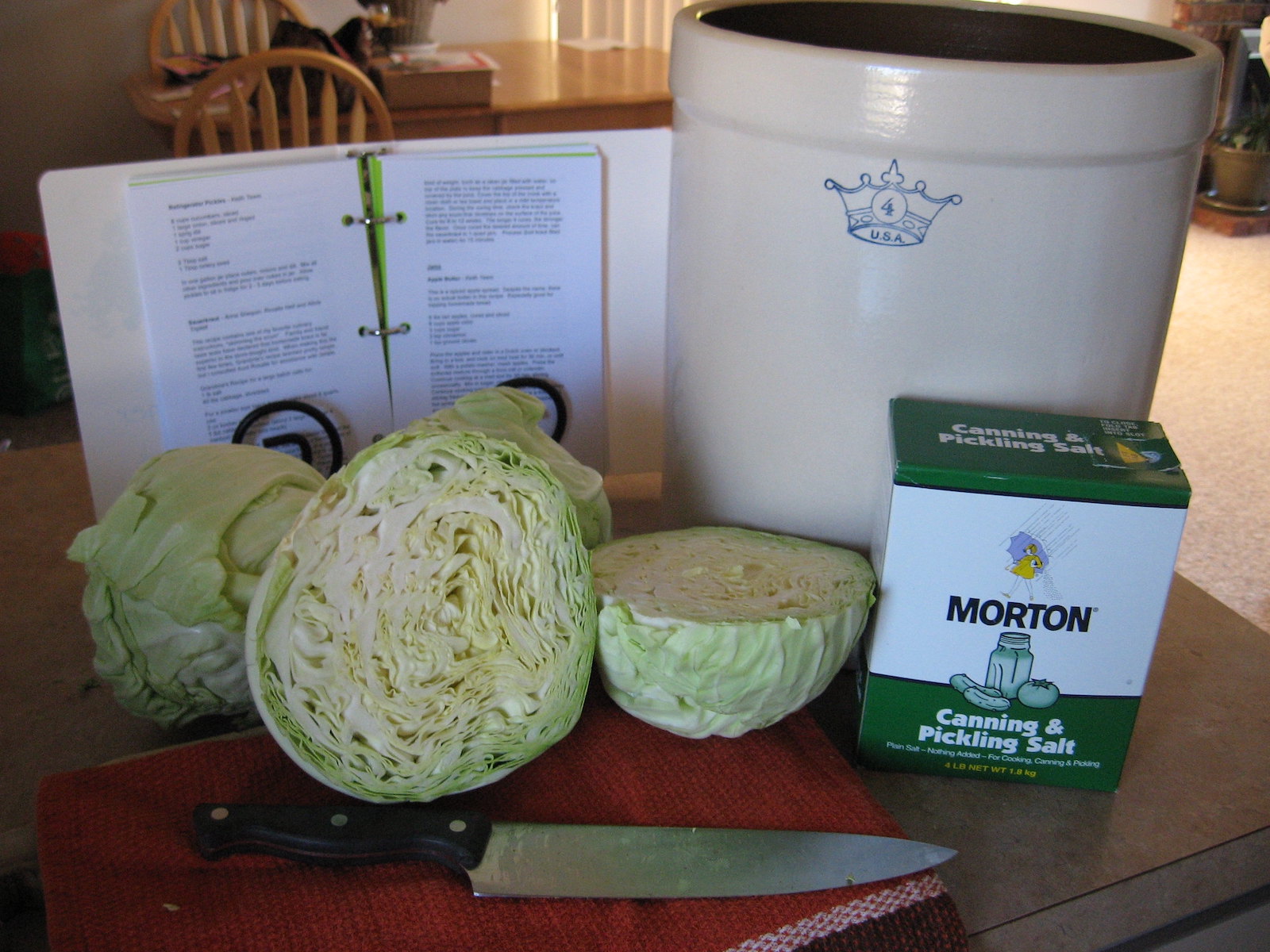 Nice beefy brassicas
Brassicas are actually part of the mustard family, and are a wide range of plants that generally tend to ripen up in the winter. They include broccoli, Brussels sprouts, cabbage, cauliflower, and kale…and more.
Brussels sprouts get a bad rap, but sliced in half and pan fried in olive oil they taste just like popcorn. Kale is super versatile and goes great in soups, baked as chips, or included in lasagnas and other dishes. Cauliflower makes a tasty "steak" when oven-roasted with herbs. And cabbage is a standout star for stir fry and of course, sauerkraut, which is *super* easy to make. I often whip up a jar using whatever is left over after cooking.</>
Pears
While apples may be the favored fall fruit, pears deserve their own time in the spotlight. There are tons of different pear varieties. Some are sweeter than others, and some are crisper while others are softer, all of this making different varieties good for different uses.
The increasingly popular Asian Pear has a crunchy more apple-like texture and is great for fresh eating. If you do decide to can Asian Pears they must be acidified with jarred lemon juice to make it safe. Green Anjou are juicy and dense, and are great poached or grilled. Bosc are honey-like in flavor and great in baked goods. Bartlett pears have a buttery texture, and are good for canning. Try out these preserves recipes (think pear & ginger!).
Make a pear upside down cake or stick the pears whole inside a chocolate loaf. Or you can try out a pear crumble or pie.
Don't limit yourself!
Of course, depending on where you are located you'll find plenty of other amazing treats at your fall farmers' market. Concord grapes make great jam. Cranberries are delicious in pie - Nantucket or otherwise. Kiwis and persimmons are great on their own. Eggplants are a treat whether baked or fried. And whatever fascinating type of brassica, root vegetable, or winter squash you find, you can be sure it will be tasty roasted or in soup.