Farming may not be the first thing that comes to mind when you think of New York City, but some of its residents have solved the challenge of restricted space by utilizing the city's most underused space: rooftops. A recent visit to Brooklyn Grange demonstrated how creative farmers today can produce local food no matter where they live.
Founded in 2010, Brooklyn Grange is now the leading rooftop farming and intensive green roofing business in the United States. They operate the world's largest rooftop soil farms, grow over 50,000 pounds of fresh fruits and vegetables each year. They also provide urban farming and green roof consulting and installation services to clients around the globe. The farm's fresh and organically cultivated produce is sold weekly at a farmers market at their Queens farm and a market held in a Brooklyn park. They also sell to several local restaurants and retailers throughout New York City, including Vesta, Tipsy Parson, and Brooklyn Kitchen.
Sky-High Soil
Just like most other farms that aren't 12 stories above street level, Brooklyn Grange uses soil to grow all of their plants. They have 2.5 acres of growing space split between two buildings in Brooklyn and Queens. As assistant farm manager Michelle Cashen puts it, "Soil is the lifeblood of our farm." Because they operate on top of a large building, they use a coarse soil blend of mushroom compost, expanded shale, and lava rock to keep the soil lightweight but also dense enough to prevent it from blowing away in the wind.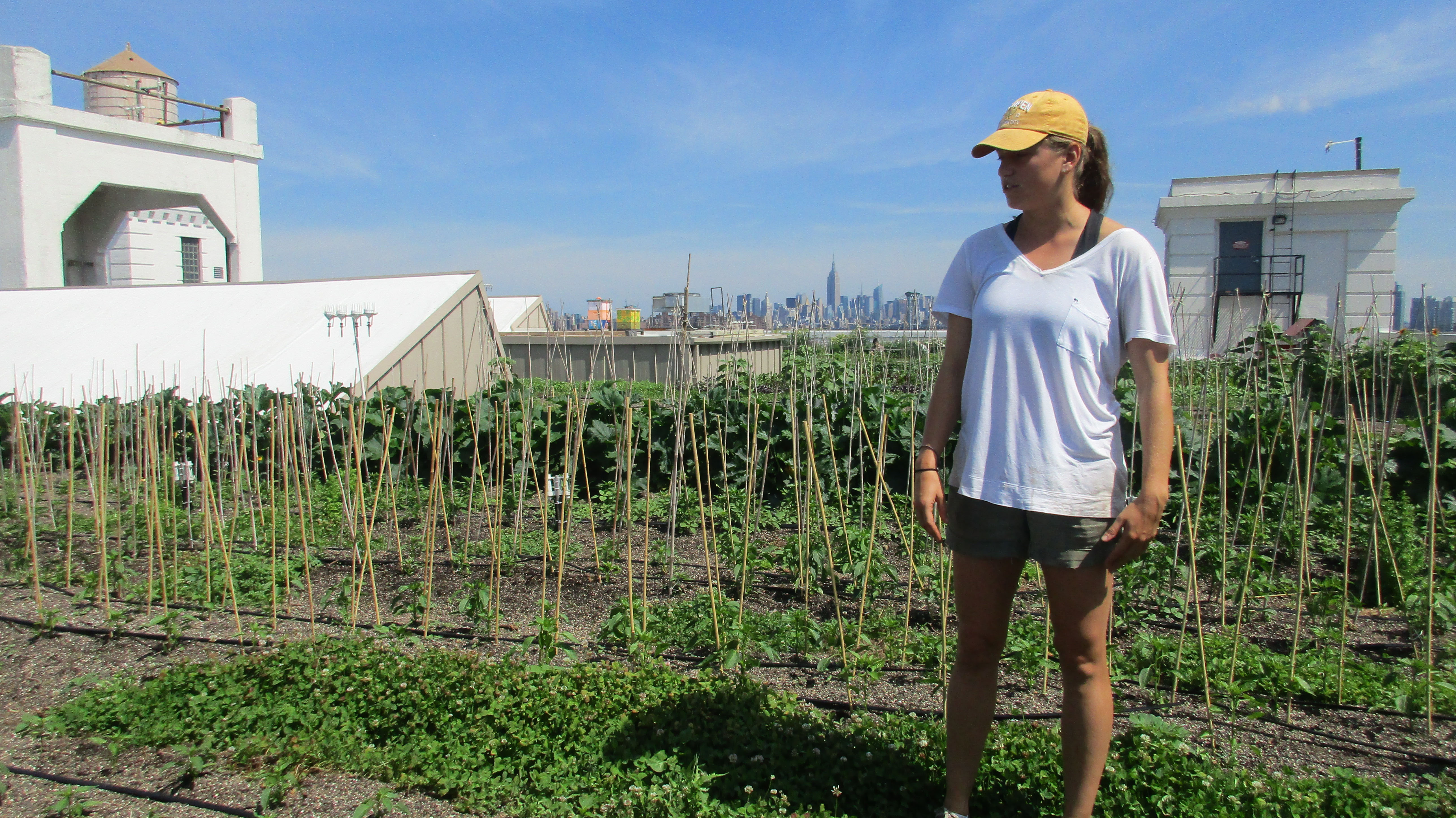 As Cashen explained, the porous composition of this blend of soil not only nourishes the kale, peppers, tomatoes, roots, herbs, eggplant, lettuces, spicy mustards, spinach, arugula (and more!) grown there, it also provides an added benefit to the community. An escalating issue for New York City is sewer overflow and flooding during heavy rains. Rooftop farms help combat this issue by absorbing rainwater.
Urban Challenges
Rooftop farming in a large city comes with its own unique challenges. Elevated levels of CO2 and other greenhouse gases pose a huge risk to the crops of urban farmers, which naturally require a healthy dose of oxygen. Cashen says it can be "difficult to find sites (for rooftop farms)" because of the amount of air pollution throughout the city. Nearby overpasses and traffic emissions in the area are two factors they considered in choosing the locations for their farms, and are elements they analyze when consulting with clients about building their own rooftop farms.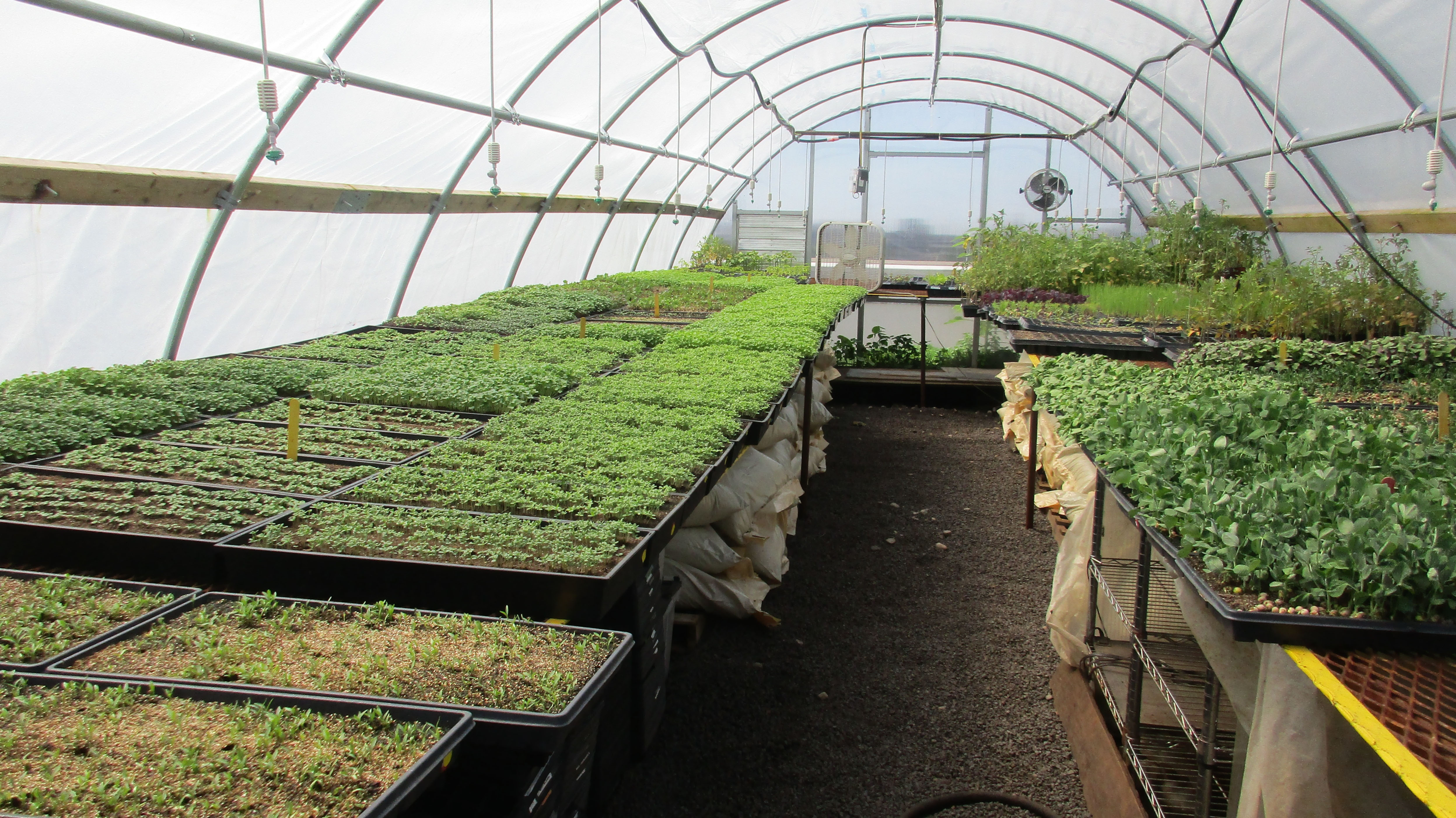 In addition, plants rely on the work of pollinators like bees to survive. "When Brooklyn Grange first opened, we didn't know if there would be enough pollinators for our farms" Cashen noted. In order to solve this issue, they decided to try their hand at beekeeping to ensure a steady supply. This soon turned into a hobby rather than a necessity, and has grown to include over 30 naturally managed honey bee hives throughout the city. Along with producing delicious honey, these hives are helping to support our rapidly declining national honeybee population, which provides invaluable pollinating services and promotes biodiversity in our ecosystems.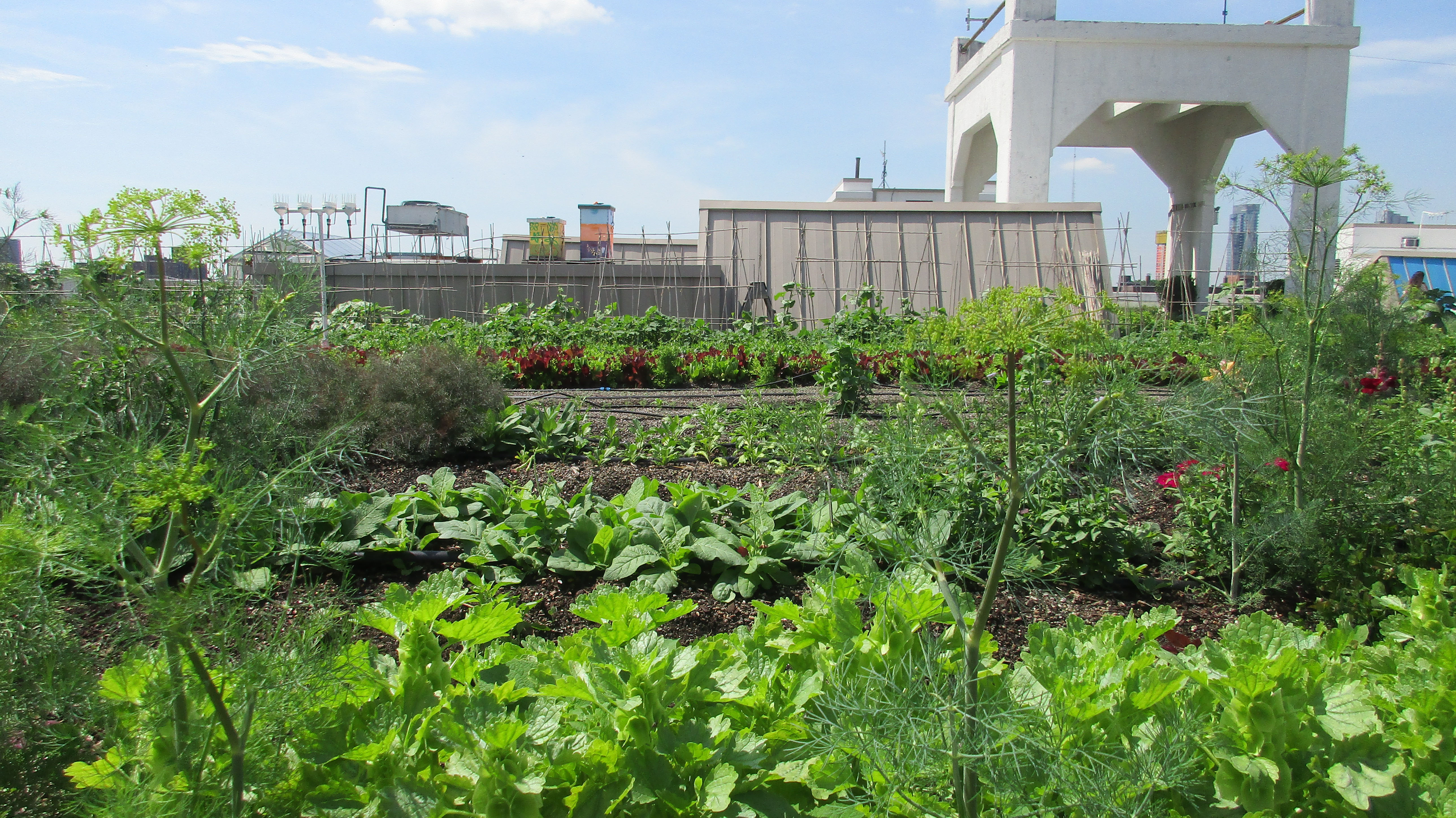 Running a fully-operational farm takes a lot of manpower. Brooklyn Grange has 10 full-time employees who fulfill the day-to-day needs of the business year-round. They hire additional staff to help with the planting, weeding, and harvesting throughout summer months. Along with their growing business and consulting services, they also partner with many non-profit organizations throughout New York, such as City Growers and the Refugee and Immigrant Fund in Queens. The farms play host to countless events throughout the year such as rooftop yoga sessions, dinner parties, and even weddings!
Sustainable America is committed to helping increase our nation's food supply by 50% in the coming decades. Our nation's agriculture industry will have to find innovative ways to grow while shortening the distance from farm to table. We are always eager to learn about companies with common goals, and Brooklyn Grange is certainly helping to increase food availability in the New York City area by providing fresh and local produce.

Nikki Carenza
Sustainable America Intern
RELATED ARTICLES
Inforgraphic: Grow Where You Are
3 New Urban Farm Projects To Watch
Compost Parks: A New Vision for NYC Food Waste