Getting the right nutrition is a major problem for people around the globe. Approximately 90 percent of Americans do not eat the recommended daily servings of fruits and vegetables despite knowing they should. Simultaneously, nearly 50 million Americans live in a state of food insecurity, meaning they cannot always meet their basic food needs.
Meanwhile, in developing countries in Africa, South America, and the Far East, people struggle with malnutrition because of poor growing conditions and economic hardships. In sub-Saharan Africa, for example, food losses caused by flooding, drought, fungus, mold, or inadequate storage total roughly 100 million tons each year.
A "New" Superfood
We've recently invested in a company called Kuli Kuli that is working to improve nutrition and food accessibility issues worldwide with products made from moringa, a rapidly growing and drought-tolerant tree perfect for farming in tropical climates. This consumer products company, which supports sustainable agroforestry farming by women-led coops, was one of the winners of the Village Capital startup competition.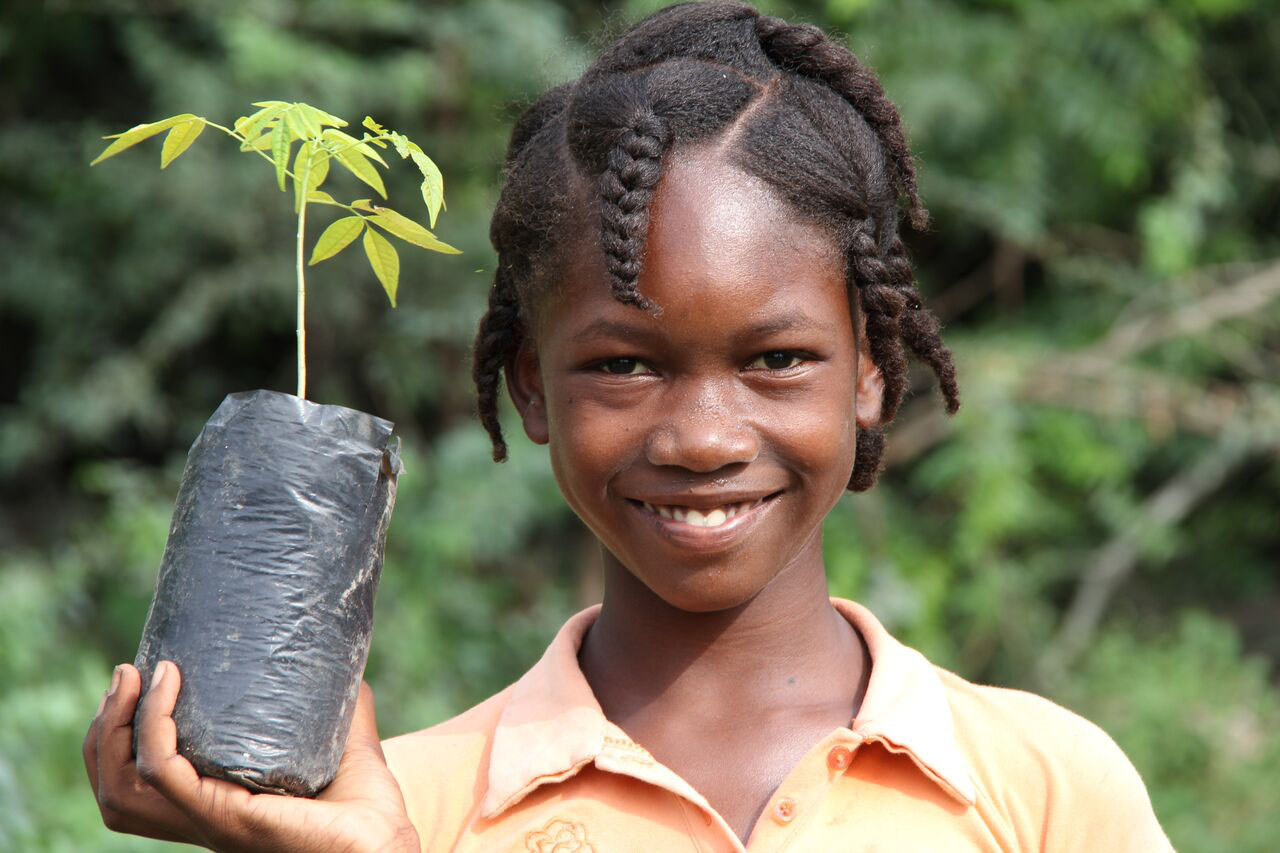 Kuli Kuli founder and CEO Lisa Curtis learned about moringa as a Peace Corps volunteer in Niger when she began eating moringa leaves with a local peanut snack called "kuli kuli" to combat fatigue caused by her vegetarian diet. Soon after she started eating the snack she felt better and became an advocate for the nutritional power of moringa.
With a taste similar to green tea matcha, the tropical plant provides a complex protein with all nine essential amino acids. Gram for gram, it has twice the protein of yogurt, four times the vitamin A of carrots, triple the potassium of bananas, four times the calcium of milk, and seven times the vitamin C of oranges.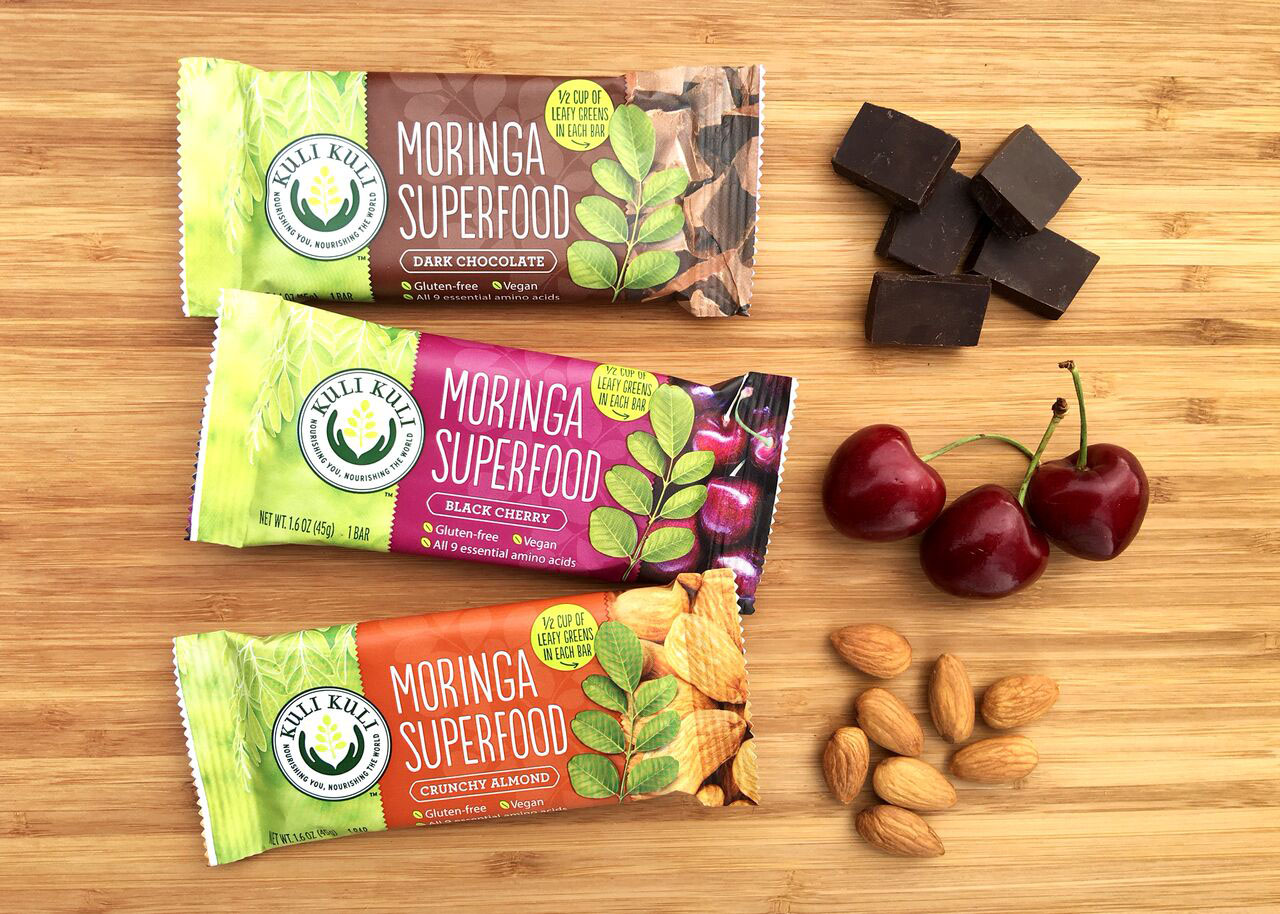 Creating a World Without Hunger
After returning to the U.S., Curtis, along with co-founders Valerie Popelka, Jordan Moncharmont, and Anne Tsuei, launched Kuli Kuli through a 2013 crowdfunding campaign. The company now offers several moringa-based food products for sale in the U.S.—Pure Moringa Vegetable Powder, Moringa Superfood Bars, Energizing Moringa Herbal Tea, and Moringa Green Energy shots—all sourced from trees grown at its farming co-ops in Ghana and Haiti.
Though indigenous people worldwide have eaten moringa for thousands of years, it has become a food of last resort. "It's seen as a poor person's plant in that you only eat it in the 'hunger season' between harvests," Curtis says. Kuli Kuli partners with local nonprofits to educate community members near its farms about moringa's nutritional properties, giving out free seeds, growing instructions, and recipe suggestions.
By encouraging people to consume more moringa and earn a living from farming it, Kuli Kuli is working toward its mission of creating a world without hunger. "We can't have a functioning society if people aren't able to get the nutrients they need to function," Curtis says. "If we can turn the tide and make moringa popular, we can make moringa the new kale, not just in America, but in the rest of the world, too."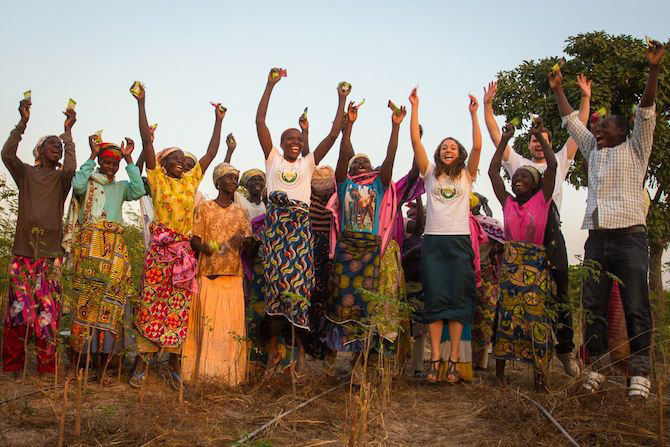 Empowering Women Farmers
With over 200,000 moringa trees planted so far, Kuli Kuli's coops in Ghana and Haiti employ 800 women, either at a centralized farm or as outgrowers with trees on their own land. Nicaragua is next on the company's agenda. "Moringa is pretty low maintenance," Curtis says. "It doesn't require a ton of weeding, grows year round and flourishes in hot, dry places. It can be harvested every two to three months so it's a really great way to get a steady income with not a ton of work."
Kuli Kuli pays its farmers five to 10 times the average income to produce the plant, driving economic growth and female empowerment. "One of the women in Ghana said that with the money she's earned from us, she was able to pay for her children's uniforms for school," Curtis says. "She's also been putting moringa in her family's porridges. Her husband was really sick and now he's better."
Growth Potential
We admire Kuli Kuli's mission against hunger, but we also see it as a good business investment. Last year the company sold about 150,000 superfood bars and did about a half a million dollars in sales. "We will likely more than double that this year," Curtis says.
In January, Kuli Kuli products launched nationally in 800 Whole Foods stores; they are also sold in Sprouts stores nationwide and many natural food coops. With more than 10,000 stores in the U.S. in which its products could be sold, Curtis says their first priority is expanding domestically before going international.
Providing access to quality food sources and growing food in a sustainable manner are some of Sustainable America's key missions. We're happy that we've found an innovative company that seeks to address both problems. Sustainable America continues to seek investments in innovative companies like Kuli Kuli as part of our mission to create a broad impact on food and fuel here in the U.S. Learn more about our investment program.
Photos courtesy of Kuli Kuli