Being involved in Indigenous food is to be an activist. For many years, tribes across North America were forbidden from practicing their traditional ways of life by post-colonial governments and society. Because of this, many traditions were lost during the Indigenous genocide and cultural extermination that took place in North America. The goal was to rid tribes of generational wisdom and cause them to assimilate into colonial America.
But Indigenous people are resilient. Despite these horrific practices, cultural traditions remain, passed on from one generation to the next with food often at the center.
A wave of Indigenous chefs, bloggers, cookbook writers, podcasters, and activists are working to preserve the cultural ways of their ancestors, teach us what pre-colonial food is, and show us the inequities in the food system for Indigenous people. Food sovereignty has come to the forefront of many conversations, given many Native populations have limited access to their native lands and healthy, affordable food.
To highlight Native American Heritage Month, Sustainable America is featuring 8 Indigenous changemakers looking to alter the world's vision of what Indigenous food systems are and how we need to work to protect them and fight for equity.
This is just the tip of the iceberg. There are many more changemakers working to make a mark for what has been denied to their people for centuries. If you start following these individuals, their feeds will expose you to countless others making a difference.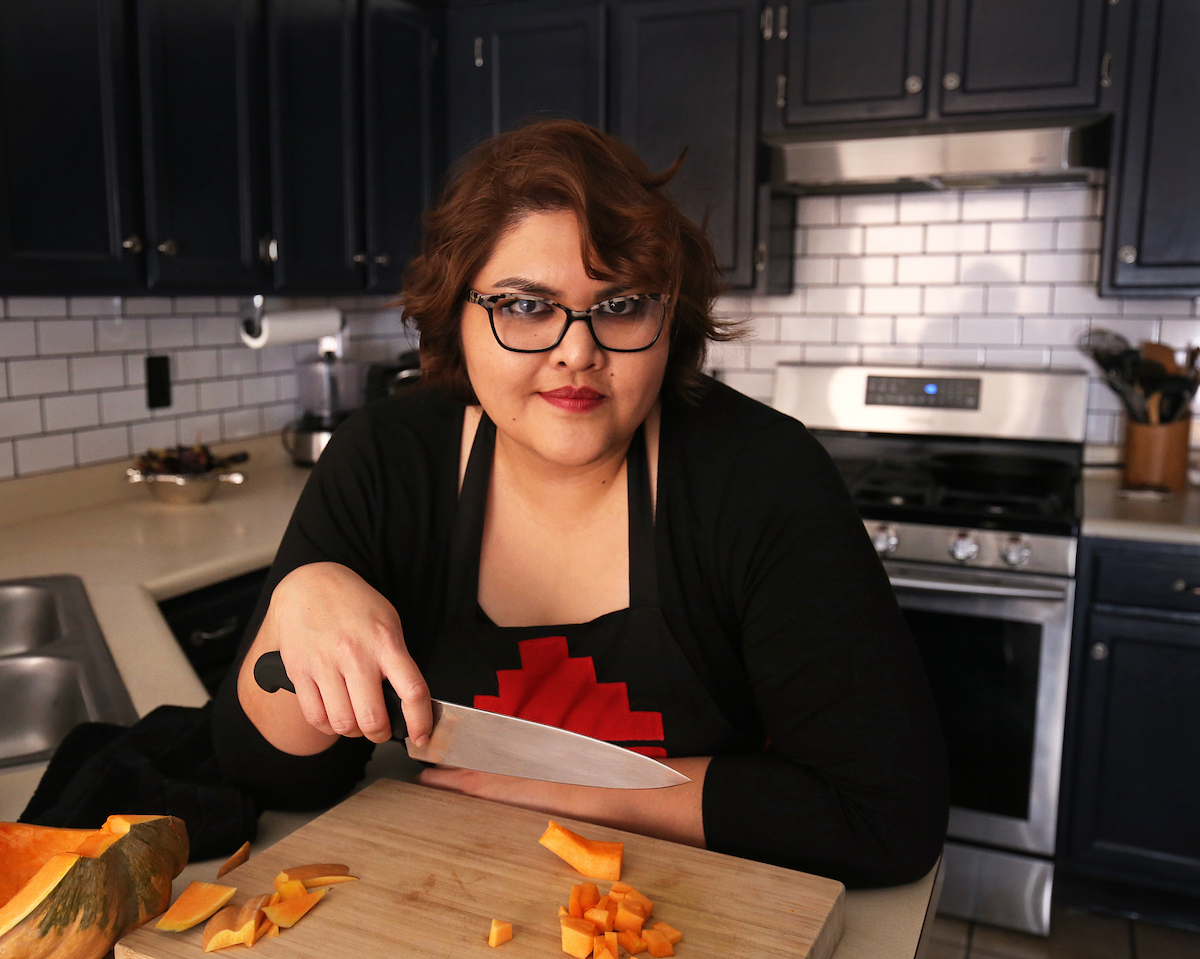 Andi Murphy
Andi Murphy is a journalist, photographer, podcast host, chef, and activist. A member of the Navajo Nation, she produces the award-winning podcast, Toasted Sister, where she highlights chefs and farmers working to preserve Indigenous food heritage. While working as a journalist, she started making online cooking videos for members of her community to teach them how to use healthy items from the commodity food program. Her goal is to show Native communities how it is easy to make traditional foods from scratch. To keep up with all of her work and learn about other Indigenous changemakers, follow her on Instagram and subscribe to the Toasted Sister podcast.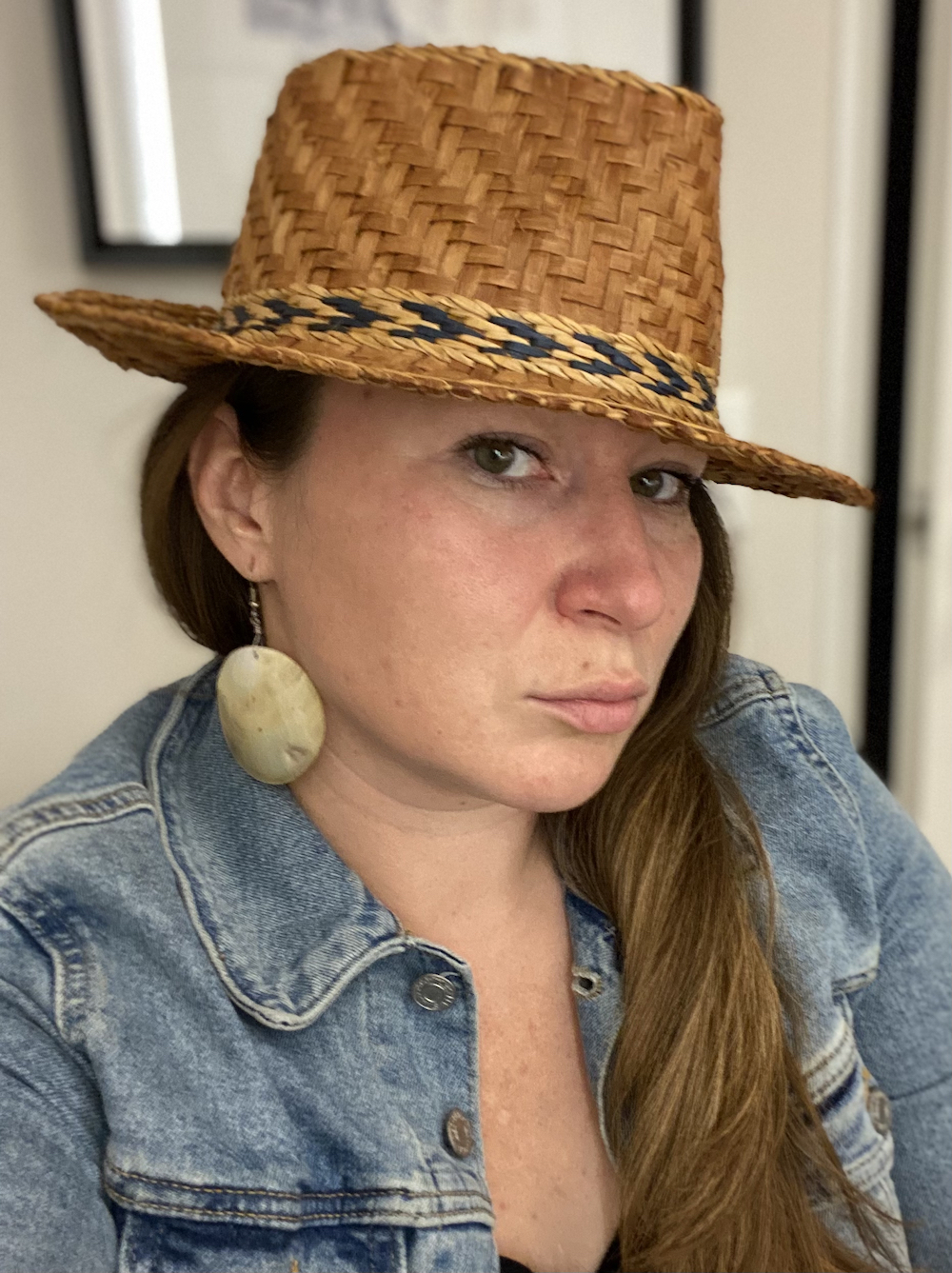 Eva Dawn Burk
Eva Dawn Burk is a community activist and engineer. She grew up in Alaska, practicing many of her Denaakk'e (Koyukon) and Dene' (Lower Tanana) Athabascan traditions on ancestral lands and waters — harvesting salmon, moose, waterfowl, berries, and trapping. She went on to study engineering and work in the gas and oil industry — only to be moved to leave and support the land and communities she grew up with. Burk is working on a Master of Science in Natural Resources Management with a focus on Sustainable Agriculture and Rural Development. Due to the impacts to their traditional Native foods caused by climate change, policy, and fish and wildlife regulations, she is working with communities to learn to adapt by harvesting other plants, medicines, and species. In 2020, she received a fellowship from MIT to develop a business model to create biomass greenhouses in rural Native communities. The greenhouses would bring jobs and healthy affordable produce to remote food insecure communities.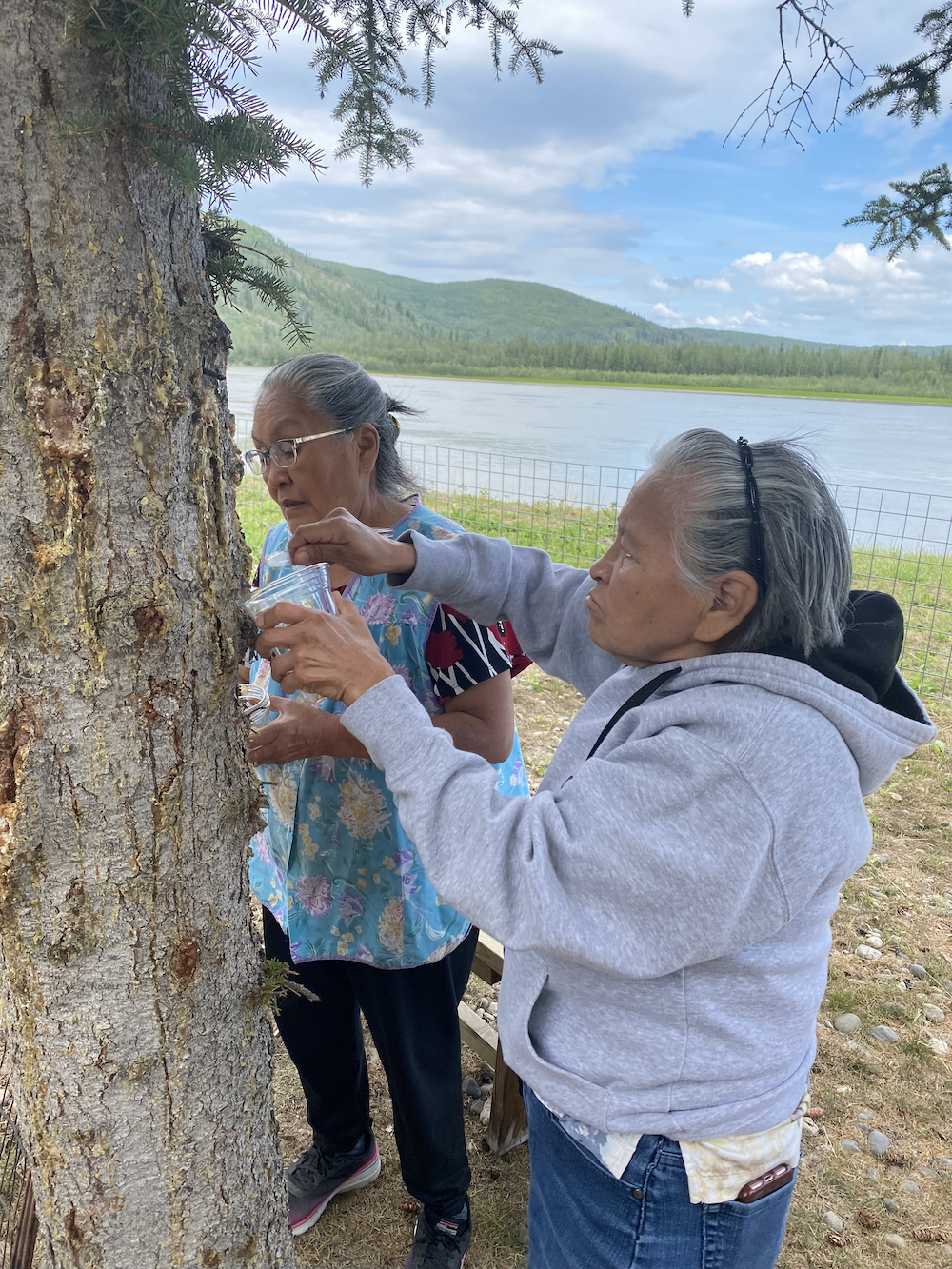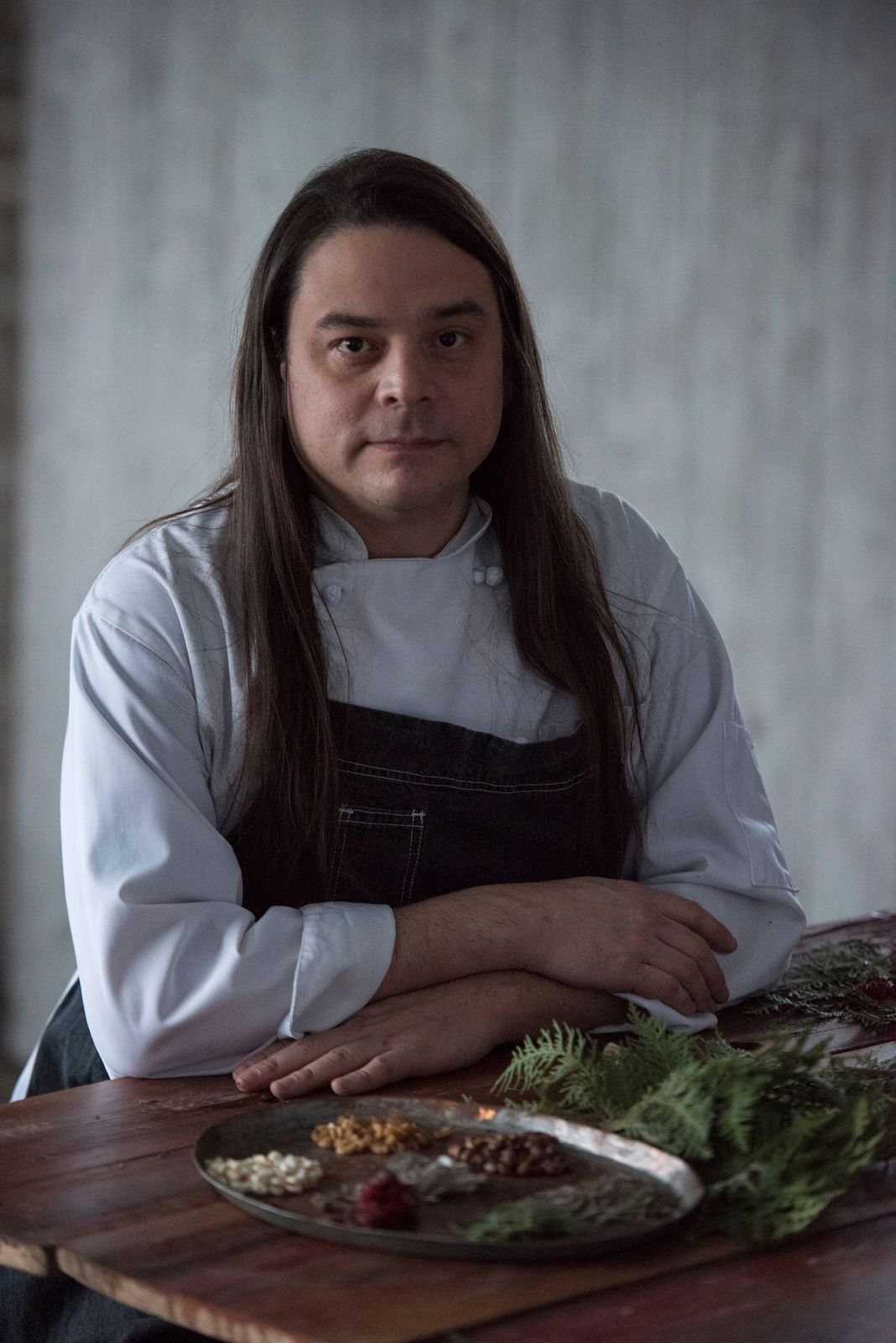 Sean Sherman
Sean Sherman is a chef, cookbook writer, and advocate for Indigenous cuisine. Sherman grew up in South Dakota and is a member of the Ogalala Lakota Sioux tribe. He started in restaurants as a dishwasher, working his way up to executive chef. While in Mexico, he was inspired by the cultural preservation of the Huichol people, and decided to devote his culinary work to promoting and preserving his own native foodways. In 2014 he founded the Sioux Chef, an organization committed to revitalizing Indigenous food through education. He owns Owamni, a Minneapolis restaurant that features dishes prioritizing Indigenous sourced foods native to his region. He also founded the North American Traditional Indigenous Food Systems (NATIFS), a nonprofit dedicated to addressing the economic and health crises affecting Native communities by re-establishing Native foodways. You can follow Sherman's work on Instagram.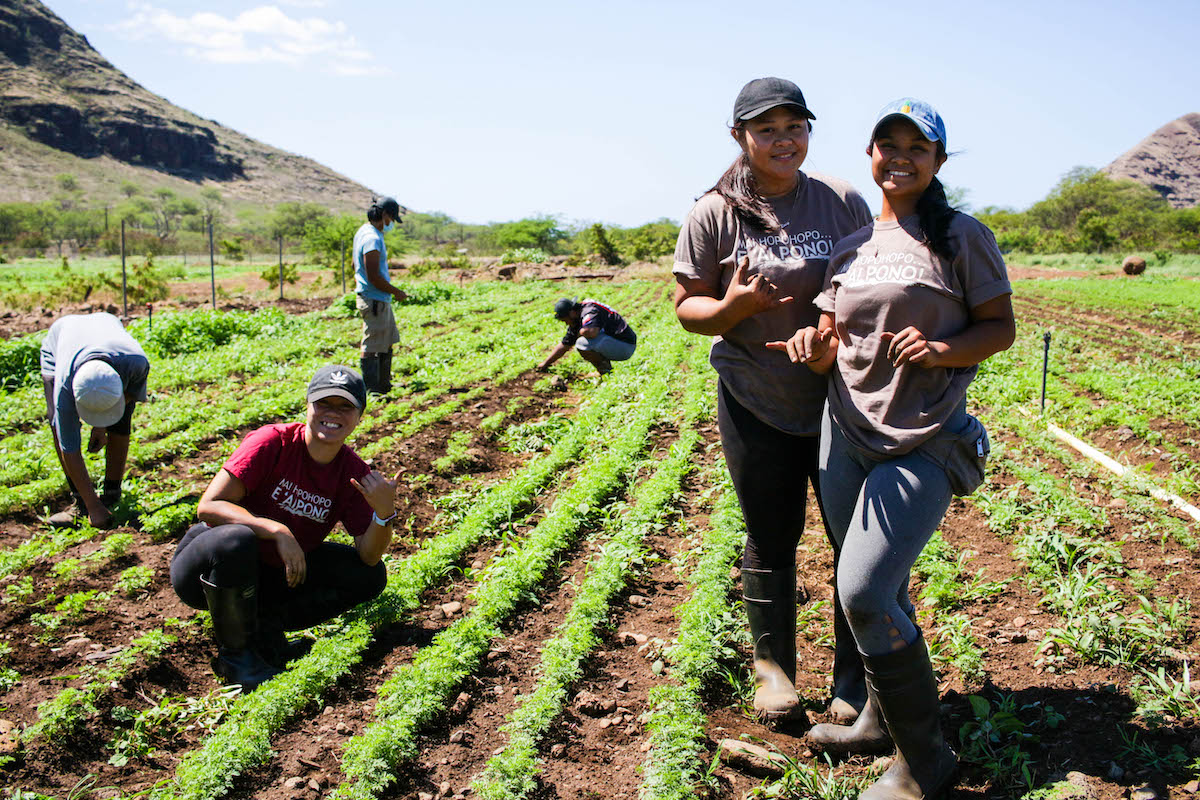 Kukui Maunakea-Forth
Kukui Maunakea-Forth is a farmer, community activist, and educator. She is founder and executive director of MA'O Organic Farms, one of the largest organic farms in Hawaiʻi. The farm grows over 40 different types of fruits and vegetables and runs community education programs. MAʻO was born out of the Waiʻanae Community Re-Development Corporation, founded in 2000 by a group of community members looking to preserve their rich food traditions and engage area youth who were not meeting their academic potential. The farm went on to launch a successful education and mentorship program to empower youth with entrepreneurial skills. If you live on Oʻahu, consider signing up for MA'O's CSA for access to fresh, locally produced food.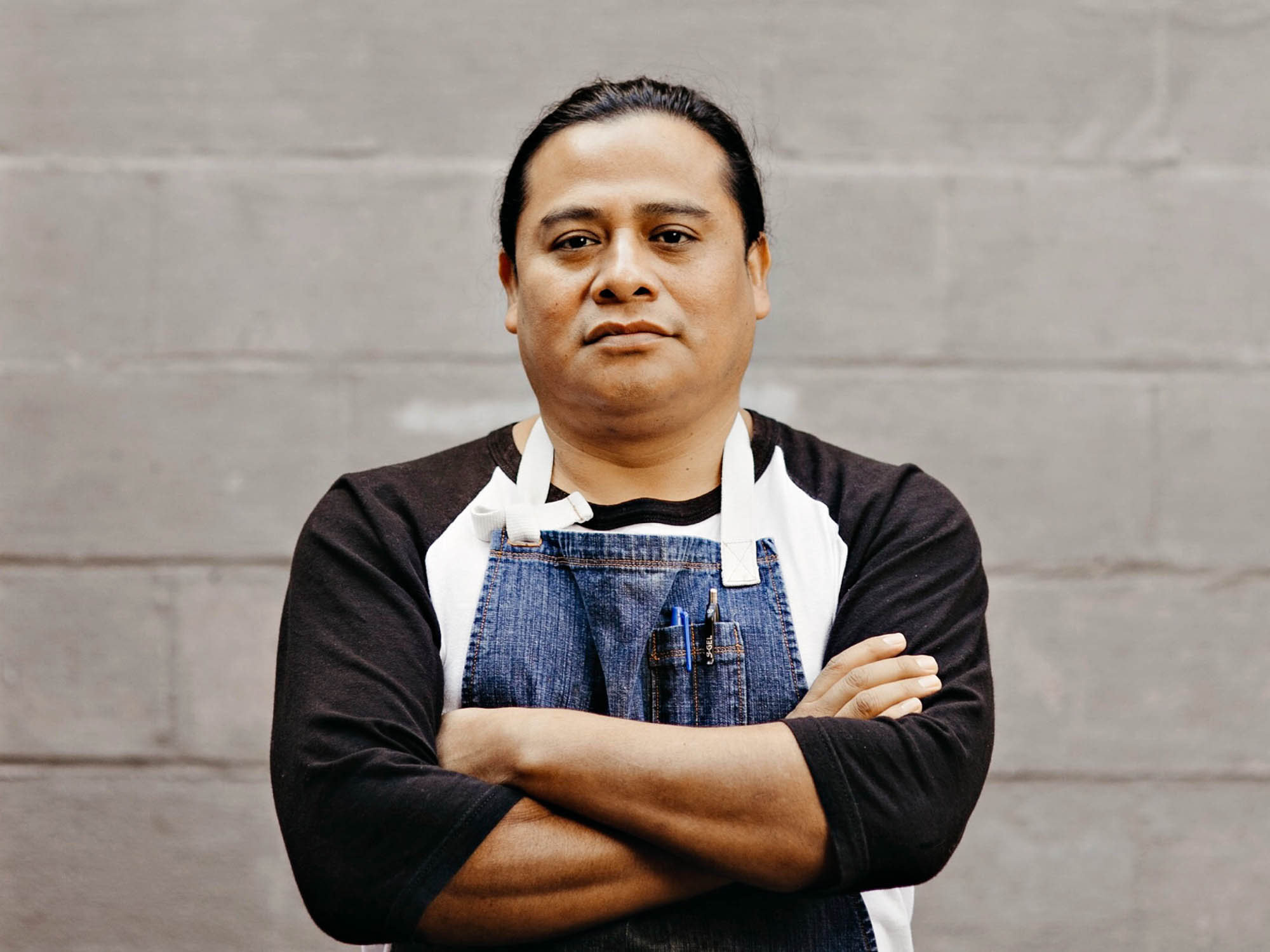 Neftalí Durán
Neftalí Durán is a chef, educator, and activist. He is cofounder of the I-Collective, an autonomous group of Indigenous chefs, activists, herbalists, seed, and knowledge keepers, who strive to open a dialogue and create a new narrative that highlights not only historical Indigenous contributions, but also their community's resilience and innovations in gastronomy, agriculture, the arts, and society. A native of Oaxaca, Durán uses food as a means of communicating the inequities of our food system and the need for food sovereignty for Indigenous communities. He also teaches Supplemental Nutrition Education Program (SNAP) recipients food skills, budget planning, and nutrition education.
To learn more about Durán, follow him on Instagram.
Hillel Echo-Hawk
Hillel Echo-Hawk is a chef, speaker, and activist. Raised in the Alaskan Interior she is a member of the Pawnee and Athabaskan Nations. As a child, Echo-Hawk saw how her mother struggled to feed her children healthy food with what they could afford. But food was always at the center of the house, bringing family, neighbors, and friends together. She went on to study culinary arts at Seattle Central College and founded Birch Basket Catering in Seattle, which creates local, ethically sourced and sustainable foods with an Indigenous lens. Echo-Hawk works to purchase from Native purveyors and Native, Black-owned and immigrant farms. She is also a member of the I-Collective and a regular contributor as a speaker on Indigenous food sovereignty.
If you need catering in the Seattle area, check out Birch Basket Catering, or you can follow her work on Instagram.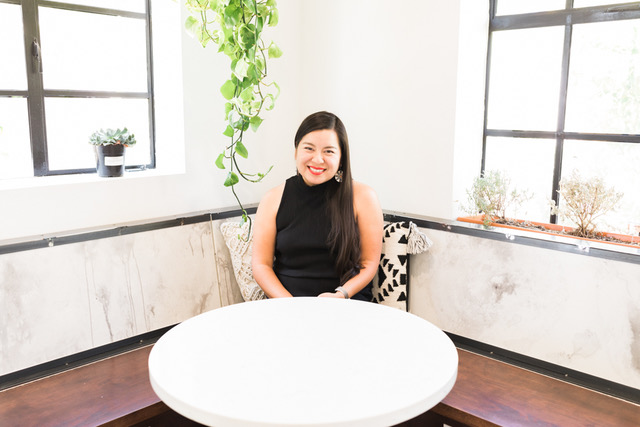 Alana Yazzie
Alana Yazzie is a food and lifestyle blogger. She is the creator of The Fancy Navajo where she shares her life as a contemporary Navajo woman living in Phoenix. Yazzie wants to create a space for people to reconnect with their Navajo culture or learn more about this rich culture. Many of her recipes are inspired by childhood favorites including her recipe for Magic Bread (similar to fry bread or tortillas) or her Blue Corn Cupcakes, which combine traditional and contemporary ingredients.
Check out her blog for more delicious recipes, as well as information on native food producers and designers.
Shina Novalinga
Shina Novalinga is an Inuk TikTok and Instagram influencer who gained fame by performing traditional throat singing with her mother. She shares content on the traditional food practices of her people, as well as information on Indigenous food insecurity rates and the high cost of food within their communities. She also shares content on the history of residential schools and the current crisis of missing and murdered Indigenous women. In December 2020, she raised over $12,000 to support women living in an Indigenous women's shelter in Quebec.
To learn more about Shina and her Inuk culture, follow her on Tiktok.
Share Indignous Changemakers
These are only a few of the changemakers working to bring Indigenous food culture into American view. Do you know of other individuals from an Indigenous community that we should be following and learning from?