As electric vehicle ownership continues to grow in the United States, the purchase price is still a barrier for low-income buyers, despite tax incentives. A few innovative programs have emerged to ensure that these drivers aren't left behind.
It turns out that low-income communities have more to gain from electric vehicles than just transportation access. According to a 2017 report from the Center for Climate and Energy Solutions, emissions-related health issues like higher risk of cancer, asthma, emphysema, heart disease and inhibited child development disproportionately impact lower income communities. Increased availability of EVs can combat these issues, according to the report, benefiting these communities three-fold through improved air quality, reduced greenhouse gas emissions and savings in terms of operating costs like fuel and maintenance expenses.
In Northern California, Sonoma Clean Power, the green electricity provider for Sonoma and Mendocino Counties, is committed to addressing these issues. They have connected more than 1,000 customers with low-cost Nissan Leafs through their Drive EV program, which just concluded its third and final year.
Drive EV helped fulfill the agency's mission of increasing quality of life through competitive pricing, improved air quality and better energy efficiency. Sonoma Clean Power Program Manager Nelson Lomeli says to ensure affordability to their lower income customers, the company partnered with dealerships that agreed to offer discounts for Sonoma Clean Power customers. In exchange, the energy company marketed the program to their roughly 230,000 customers. Lomeli says the dealers themselves were discounting the vehicles by thousands of dollars.
"On top of that, we threw in $2,000 of incentives, applied at the time of sale," says Lomeli. "Essentially, it reduced the monthly payment, and reduced the cost of the car by either two or four thousand, depending on income."
In addition, customers in Northern California's Pacific Gas and Electric Company's CARE program, which provides reduced energy bill fees to income eligible customers, qualified for up to $4,000 in discounts for Nissan Leaf purchases through Drive EV. (A family of four, for example, qualifies for CARE with an income of $50,200 or less.) Some customers reported paying as little as $90 per month after rebates, discounts, and a $3,000 down payment. Others report that average monthly payments for a three-year lease are roughly $107 to $160 after discounts and incentives, depending on the amount of down payment. Lomeli says that in the last round of the Drive EV program, customers saved an average of $11,000 toward purchasing or leasing a new EV.
Sonoma County resident Leilani Clark says her family of three benefited greatly from the Drive EV program. "We basically qualified for all of the discounts and rebates. We got a discount for leasing the car, we got the low-income rebate from the state of California, and we got the other rebates from Sonoma Clean Power," she says. "It was pretty amazing."
Clark says her monthly lease payment for her 2016 Leaf is $166.60 "on paper," but after rebates and discounts she pays less than $75 a month.
"There is absolutely no way a working-class family like mine could have afforded a brand-new Nissan Leaf at the regular price," says Clark. "The rebate program made it accessible for us and I have become an electric vehicle evangelist."
An additional incentive for low- to moderate-income California residents is the newly launched Clean Vehicle Assistance Program, which provides grants of up to $5,000 for the purchase of new or used EVs, and $2,500 for the purchase of new or used hybrid vehicles (used vehicles need to be less than eight years old and under 75,000 miles). The funds do not need to be repaid.
Drive EV, the first program of its kind in California, was modeled after a one-time 2016 program in Boulder County, Colorado, which assisted customers in purchasing Nissan Leafs by offering $9,500 discounts toward the purchase. In addition to $12,500 in federal and state tax incentives on top of the program discounts, the total cost of an EV came to about $10,500 with 0% financing up to 72 months.
ACCESSABLE, AFFORDABLE CAR SHARING
For drivers not in the market for a new vehicle, an affordable EV car-sharing program in Los Angeles is helping low-income residents get mobile. The BlueLA program, a partnership with the Los Angeles Department of Transportation, was made possible through a grant from the California Air Resources Board and California Climate Investments. BlueLA EVs are available around the clock, and pick-up and charging stations are intentionally located in low-income communities.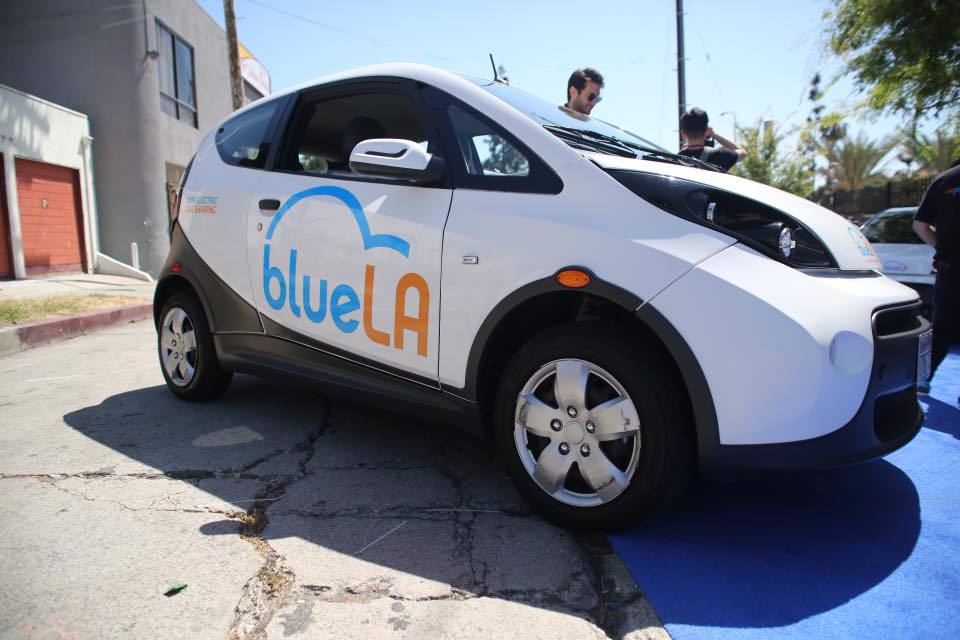 The standard BlueLA usage fee is $.20 per minute; qualifying low-income members (under $45,050 for a family of four) receive a 25% discount, paying $.15 per minute with no monthly membership fee. BlueLA hopes to have 100 EVs in the program by the end of 2018.
BOOSTING ACCESS TO EV CHARGING
Sonoma Clean Power just concluded the final round of its Drive EV program and is shifting focus to increasing access to electric vehicle charging infrastructure in the communities it serves. They are aiming to increase publicly available chargers throughout the region, including faster and more efficient chargers. They are also offering incentives for customers to purchase affordable residential chargers.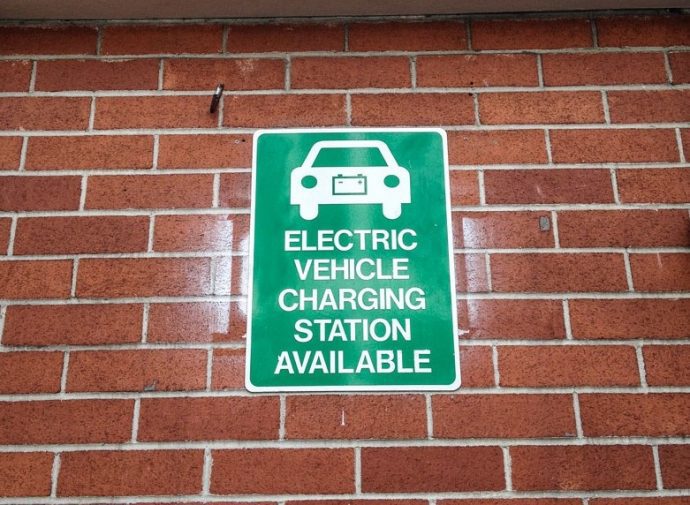 "It's a residential level charger and it's free," says Lomelli. "The only caveat is that at the time that the customer orders the charger they pay for about 50% of the cost, but that's reimbursed to them as soon as they get it installed and begin charging."
While EV ownership certainly has financial perks like low maintenance costs and saving on fuel, charging EVs can still be a challenge for drivers who live in urban multi-unit housing like condos or apartments. Some programs, like San Diego Gas and Electric, assist in removing this barrier through affordable charger programs. Its Power Your Drive program aims to bring low-cost charging infrastructure to multi-unit housing complexes with space for five or more vehicles, and businesses with space for 10 or more.
Affordability, along with charger accessibility and visibility, is key to encouraging more electric vehicle purchases at all levels of the market, a goal Sonoma Clean Power is set on achieving. "We think we've done a good job with raising awareness of EVs," says Lomeli. "Now it's time to focus on the chargers so that everyone who's seen them around can feel comfortable and even more confident to switch over to an EV."