Back in May, we wrote about XL Hybrids, a company that converts existing gas-fueled commercial vehicles like cargo vans, shuttle buses and delivery trucks into hybrids. It's a solution that can increase an entire vehicle fleet's fuel efficiency by 20 percent, and that's gotten the attention of companies like FedEx and Coca-Cola.
The Boston-based company has gotten our attention, too. We're excited to announce that XL Hybrids is the latest business that Sustainable America is investing in as part of our overall goal to reduce our nation's oil consumption by 50 percent over the next two decades.
In operation since 2010, XL Hybrids developed a system that generates energy from a vehicle's braking system to reduce overall fuel consumption by 20% in city/suburban delivery vehicles. The system is modular, built to adapt to OEM powertrains, and installs in a matter of hours. XL Hybrids' customers have driven approximately 2.5 million miles with the system over the last few years.
We're keen on XL Hybrids' business model, which can target the 650,000-plus new commercial vehicles that are purchased each year in the U.S., or older fleet vehicles owned by companies that don't rotate their fleets as rapidly. The company's current customers include Coca-Cola, Pepsi Co, FedEx, Florida Power & Light, Harvard, MIT and several others.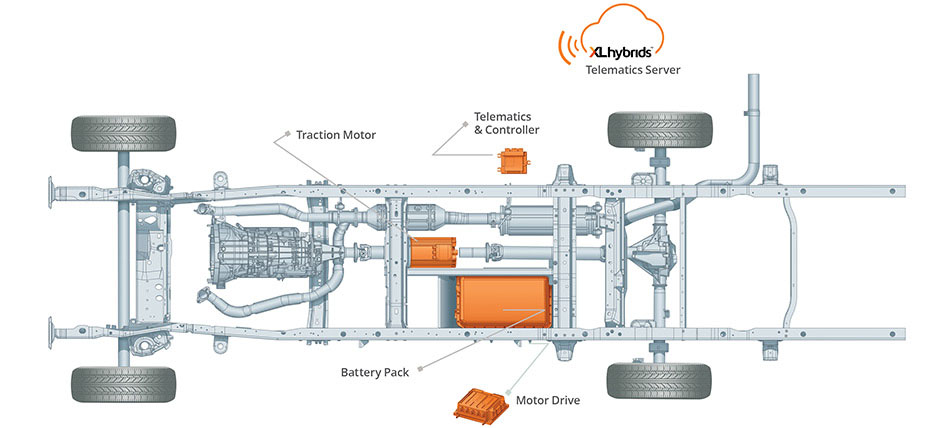 Our own research suggests that one of the easiest and most effective ways to reduce oil usage is through systems that make fuel consumption more efficient. From an impact standpoint, if XL Hybrids continues to gain customers and convert more delivery vehicles to their system, our investment in the company will have helped achieve a portion of our big, audacious fuel-reduction goal. "XL Hybrids is excited to be involved with Sustainable America on multiple fronts," said Founder and CEO Tod Hynes. "Their goal of highlighting innovative solutions that reduce oil consumption aligns with our hybrid technology which enables fleets to save fuel while also saving money."
We've partnered with XL Hybrids on a number of events, and have been driving one of their hybrid E350 vans for several months now. We're looking forward to remaining involved with the company on an ongoing basis.
If you've been following Sustainable America, you know that we invest in early-stage businesses that have the potential to be profitable, and to effect positive change. We're excited about XL Hybrids' strong business potential, as well as its potential impact on our nation's fuel system. We continue to seek investments in innovative companies like XL Hybrids as part of our mission to create a broad impact on food and fuel here in the U.S.
Gray Peckham
Director of Investments
Help us support the sustainability of food and fuel systems in the United States. Donate to Sustainable America.
RELATED ARTICLES
Our Latest Investment: eNow
Why We're Investing in Sustainable Ranching
EcoScraps: Sowing Success from Wasted Food
How We're Building a Portfolio for Maximum Impact