On the west coast of Costa Rica, near the Pacific Ocean's edge, the skeleton of a large wooden schooner is taking shape largely by hand, the way ships have been built for most of seafaring history. But this is more than a humble "jungle shipyard." It's operated by SailCargo, a company with the very modern goal to show the world that fossil-fuel-free maritime shipping is possible — and can even be profitable.
Maritime shipping is considered the most efficient way to move goods around the world, but it is by no means a clean system. One reason it is cost-effective is that today's large ships run on one of the cheapest and dirtiest fuels available. This "bunker" fuel is basically the sludge that's left over after gasoline and other fuels have been refined out. When burned, it creates harsh emissions, including CO2 and sulfur, which is especially harmful to human health. The International Maritime Organization estimates that overseas shipping accounted for 2.2% of global CO2 emissions in 2012, and the sector is expanding so quickly that emissions are projected to grow between 50% and 250% by 2050.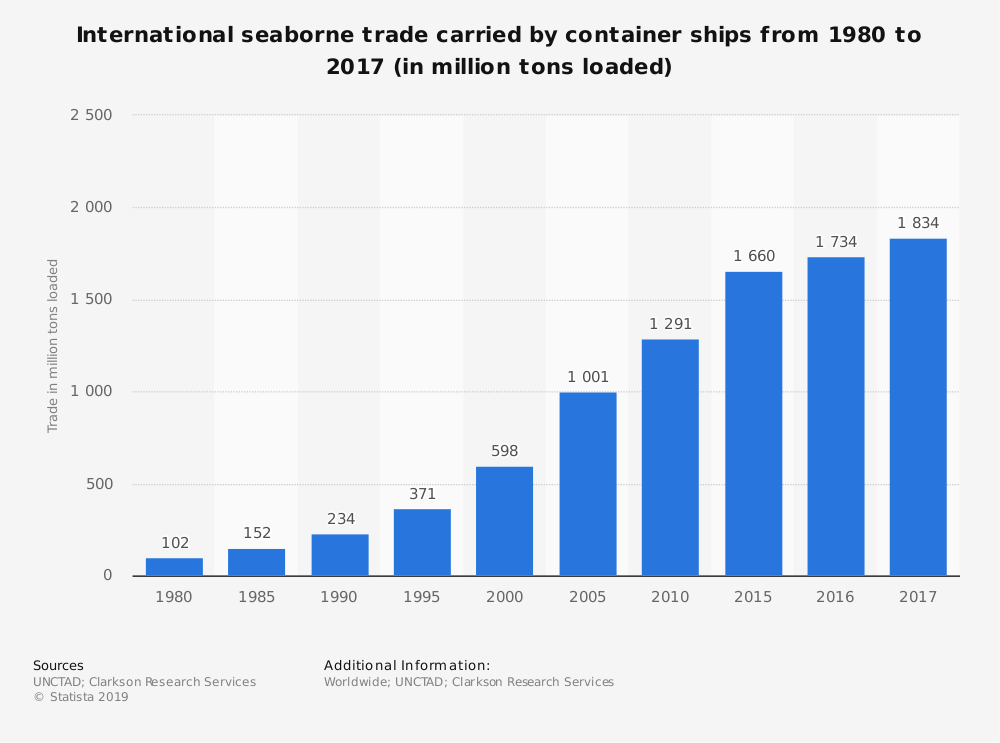 The shipping industry and the business communities that rely on international trade know that things need to change — and some industry steps are been taken — but there are some businesses, like SailCargo, that are looking for ways to eschew fossil fuels altogether.
HOISTING CLEAN TECHNOLOGY
SailCargo's first ship, named Ceiba, will have a foot in both the past and the future. The three-masted ship's design is based on a 1900 Finish schooner and it's being constructed from sustainably harvested wood. Like traditional sailing vessels, it will powered mainly by wind, but it will include a regeneratively powered electric auxiliary engine and be outfitted with solar panels, wind turbines, and propellers capable of regenerating power when Ceiba is sailing under wind power.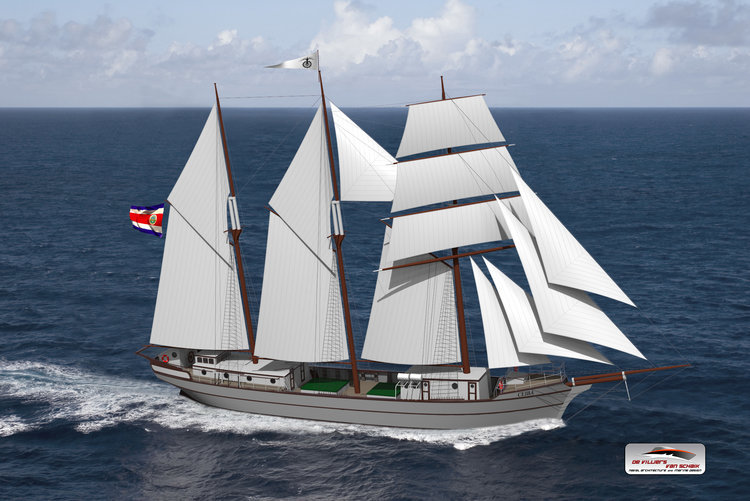 "Ceiba will be a platform for testing emerging clean technologies, and we are excited to see what sort of technologies actually get used onboard," said Danielle Doggett, director and cofounder of SailCargo. "At this early stage, we are focusing our attention to designing, fabricating, installing and implementing the best possible electric engine system possible. What better way to test the resilience of new technologies than in one of the most powerful scenarios imaginable: the open ocean."
When finished, Ceiba will be able to carry the equivalent of 10 standard shipping containers along a Pacific route that will travel to Hawaii, the west coasts of Canada, the U.S., and Mexico and back to Costa Rica. They already have letters of intent from future clients who are looking for a cleaner way to ship goods like coffee beans, raw cotton, fermented cacao seeds, and malted barley.
Doggett says the project was inspired by Fairtransport, a Dutch zero-emissions shipping company that uses restored sailing ships. Other similar projects have emerged, but when Ceiba takes to the seas it will likely be the largest sailing cargo ship in the world.
STAYING SHIPSHAPE
Along with providing a cleaner way to ship goods, Doggett and her team are just as concerned with making the cost attractive to clients. To ship coffee to Canada, for instance, they say their cost would be $0.70 more per kilo compared to the cheapest forms of shipping, but it would be cheaper than shipping by air, freight, or a similar size ocean vessel. They surveyed roasters, purveyors and coffee drinkers at one of their intended destinations asking if they would be willing to pay more if their coffee was shipped in a carbon-neutral way. They all said yes, according to Doggett.
In fact, some environmentally conscious companies have told them that they've been waiting for a company like SailCargo to come along because shipping products on dirty ships doesn't jive with their missions. "We've learned is that there are so many people who are fiercely devoted to seeing sustainability and resilience be re-worked into transportation networks — we didn't expect such a strong response," says Doggett. "People find their motivation in myriad venues: farm-to-table or sea-to-table, establishing access to remote locations, general dissatisfaction with the existing services, and of course environmental protection. It's helped to give depth and credibility to our plan for Ceiba."
One factor in SailCargo's decision to place their shipyard in Costa Rica is the country's robust environmental standards. Forests there are increasing thanks to eco-friendly regulations, and the company has an ongoing reforestation project to replace the mature trees it's harvesting. In total, they will take less than 200 trees and have planted 1,800 so far.
While the ship is being built, the team has been working on route logistics. "We've worked with two smaller sailing vessels to date, one sailing to Costa Rica from Mexico with mezcal, and another sailing within the Salish Sea," says Doggett. "Working with smaller vessels has helped us to better understand what's at play for these smaller routes. It's given us perspective on how our large ship can work in a hub-and-spoke network to optimize our delivery options."
Right now, the framing of Ceiba is about halfway done, and the team is planning to have it in the water by the end of 2021. They have 130 investors from 25 nations and have interest from people in half a dozen countries to build more ships. Beyond that, they are developing the shipyard to serve as a center for shipbuilding education and to be a model for how to operate sustainably, integrate the local community, and provide jobs.
Although it will be the largest of its kind, one ship like Ceiba is not going to solve the world's shipping woes. Instead, it's testing out what's possible, fulfilling a very real demand for businesses that want to clean up their supply chain, and hopefully inspiring a new generation of shipbuilders. To learn more, check out episode 174 of the Green Dreamer podcast for an interview with SailCargo's Danielle Doggett.