Growing up working for his family's 90-year-old moving business, Adam Lowy saw lots of things get thrown out in the stress of moving day. Often, food would be part of the purge. Hating to see it go to waste, Lowy started asking customers a few years ago if they'd like to donate the food. It turned out, they did; in one month, the moving company had collected over 300 pounds of nonperishable food.
Lowy hadn't been to a food bank since grade school, so when he brought the collected food to a local food bank in Warren County, N.J., he was in for an awakening. He learned that 100,000 people in his county suffered from food insecurity.
"The numbers blew my mind," said Lowy. "You might think about hunger as a problem in the third world or a big city, but I'm from the county where Bruce Springsteen's from and the Jersey Shore. You don't see food lines or poverty, but here it was. After I did more research, I realized this problem was really in every community."
Lowy was also struck by the fact that 40% of all food produced is wasted in the United States while one in six Americans struggle with hunger. Motivated by these statistics and armed with his knowledge of the moving industry, he started Move For Hunger in 2009 to help other movers integrate food donation into the moving process.
Today, more than 600 moving companies have signed on to Move For Hunger's program, and more than 5.3 million pounds of food has been delivered to food banks in all 50 states and Canada.
One moving company in Lawton, Oklahoma, collects enough food to feed about 150 people every month. "If Move For Hunger closed tomorrow, that moving company would continue to feed its community," says Lowy. "That, in my mind, is how we create real, sustainable change."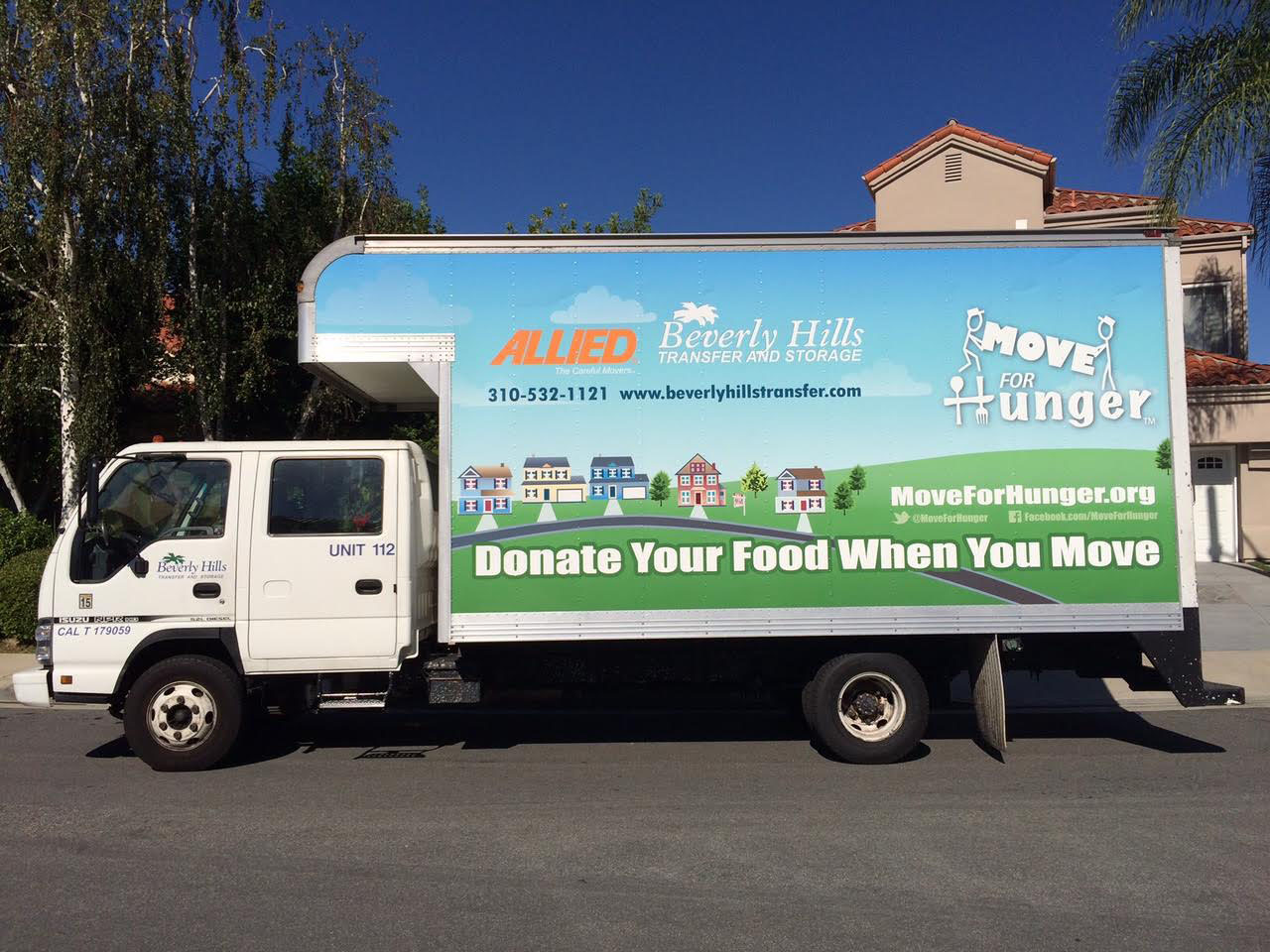 PART OF THE PROCESS
Move For Hunger embeds food donation seamlessly into the moving process so it's no extra work for companies or customers. The nonprofit organization partners with moving associations and leading van lines that in turn advocate the program to their members. Moving company agents let customers know about the program during the estimate and give them an educational piece that highlights local hunger statistics and a list of what can be donated. Then, on moving day, the mover brings a Move For Hunger box for the donations and transport the food to a food bank.
"Some people donate a couple of cans, and others will have an entire pantry full of food," says Lowy. "Even if we get a couple of food items on every move, that's success for us."
One of Move For Hunger's biggest partners is Atlas Van Lines, which has 103 agency locations participating in the program. In just two years, Atlas movers have collected close to 500,000 pounds of food.
"We saw opportunity in Move For Hunger's business model to really make a difference," says Katie O'Niones, a representative from Atlas. "It fits perfectly into the move process that we're already involved in, and it eliminates waste. It presents such a unique way to fight the food crisis that so many people face."
O'Niones says that participating in the program also adds an extra sense of purpose for Atlas agents. "Our customers love it, too," she says. "It lightens their load by a box or two when they move, and they feel good knowing their non-perishables are going to someone else in the community that benefits from them."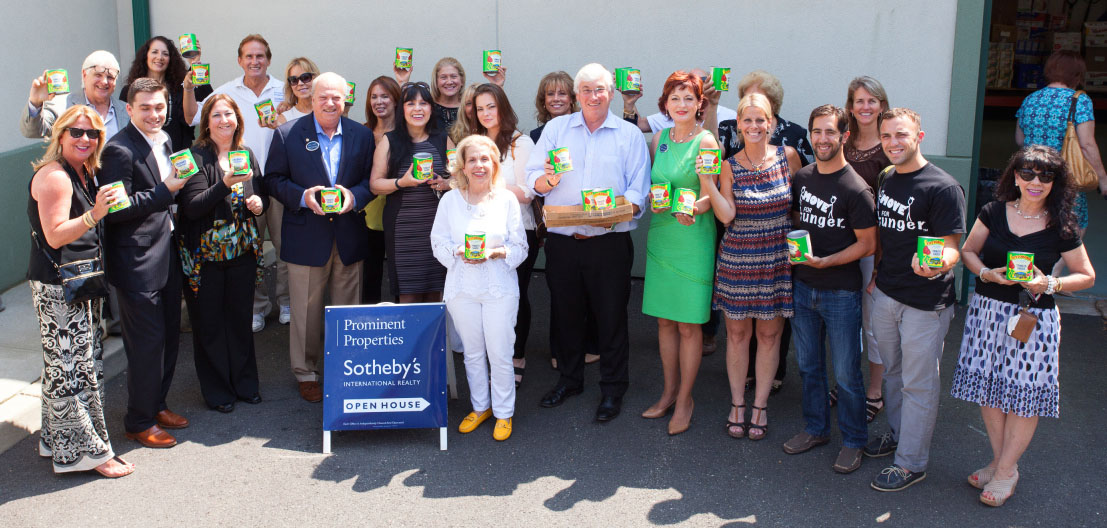 MOVING ON UP
Lowy has found other ways to expand the program. Move For Hunger works through realtors to refer customers to participating movers. The organization also appeals directly to customers through advertisements on moving trucks. Consumers can search for participating movers directly on moveforhunger.org.
Move For Hunger also helps people organize their own community-based food drives. They will send boxes and fliers and tap into their network of moving trucks to deliver the donations. "A lot of our movers like to go above and beyond the mover program and hold their own events to get more involved," says Lowy. The photo at the top of the page is from a "Fill A Truck Event" hosted by Tanner Van Lines. They parked their truck in a Whole Food parking lot in Richmond, Virginia, and collected donations to fill the truck.
Move For Hunger's newest initiative is working to expand the food donation process to corporate housing residences. About a week before check-out, residents are told about the program and given the opportunity to donate food when then move out, again making it a natural part of the process. Move For Hunger was named the official charity of the Corporate Housing Providers Association earlier this year in recognition of the program.
Lowy is also working with large corporations to integrate Move For Hunger into relocation programs. The relocation company that services American Airlines just signed on. "Now every American Airlines employee has the option to donate their food when they move," says Lowy. He also wants to expand to regions that have established food banking systems and moving companies, like Australia and Europe.
Lowy hopes that donating food on moving day will become such a no-brainer that there will be no need for his organization. "The goal is to fix the problem and shut the doors," he says. "I don't want to be around forever. I want to go find another problem — but in the meantime we've still got a lot of work to do here."
If you'd like to donate food when you move, you can search for a Move For Hunger participating mover on moveforhunger.org. To learn more about food waste tips and solutions, visit our I Value Food campaign.