If you follow food trends, it seems that we're having a reckoning with the all-American hamburger right now.
Beef production is a well-known resource-intensive contributor to greenhouse gas emissions, yet the desire for meat is projected to rise around the world in coming years. In light of this unsustainable trajectory, several companies are vying to popularize eco-conscious burgers that satisfy like meat, and chefs are working to come up with their own creative solutions. Here's a look at the changing burger landscape.</p>
Make Mine Plants
Impossible Burger, now served in restaurants from high end (Momofuku Nishi) to low (White Castle), is made mainly of wheat and potato protein and coconut oil, but it also includes a molecule called heme, which makes it "bleed" like a beef burger. Heme is an essential building block of all plants and animals; in this case, it's been derived from soy.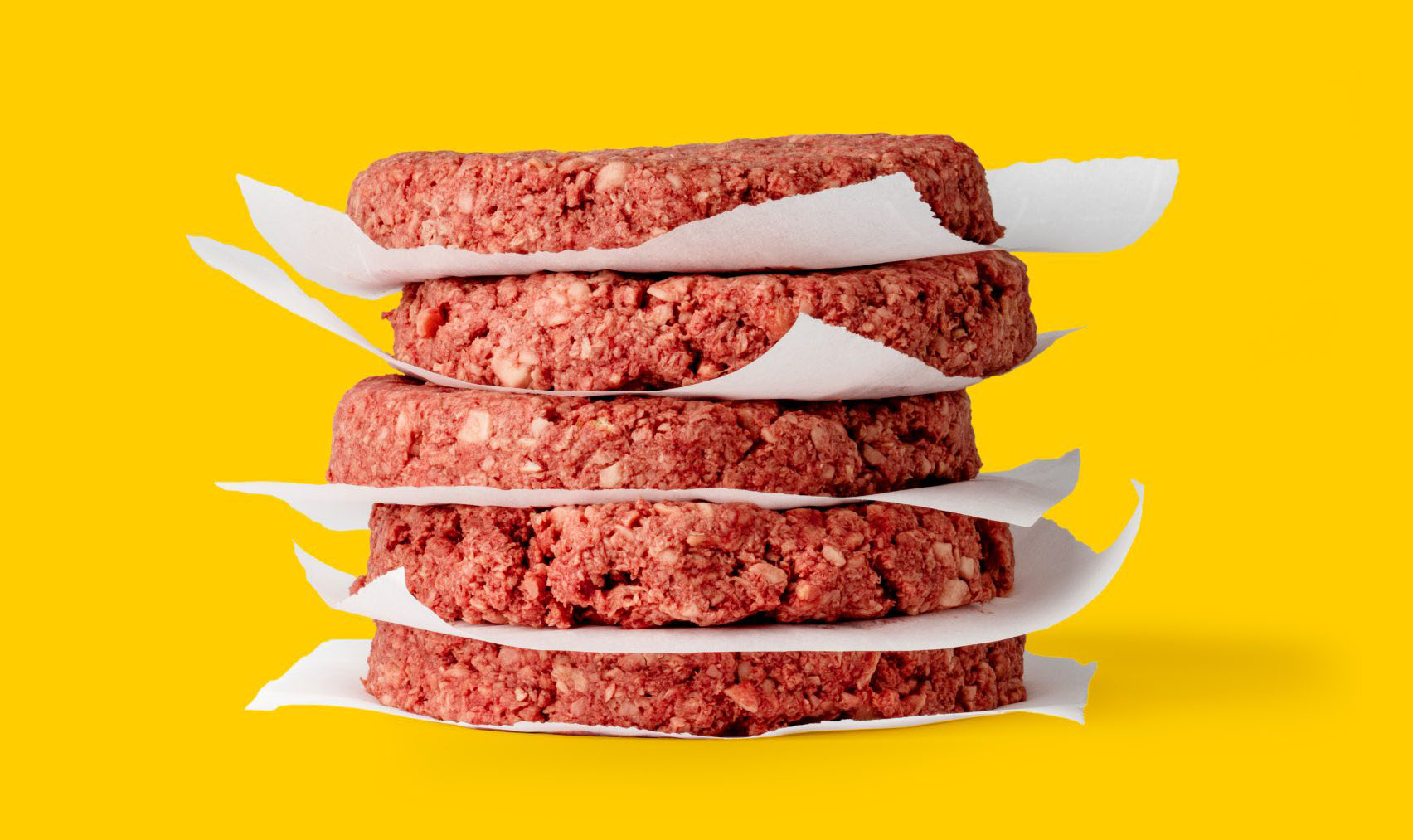 Another company, Beyond Meat, is selling plant-based "meat" in meat sections of grocery stores. Its burger is made from pea protein and gets it red meat color and "bleed" from beets.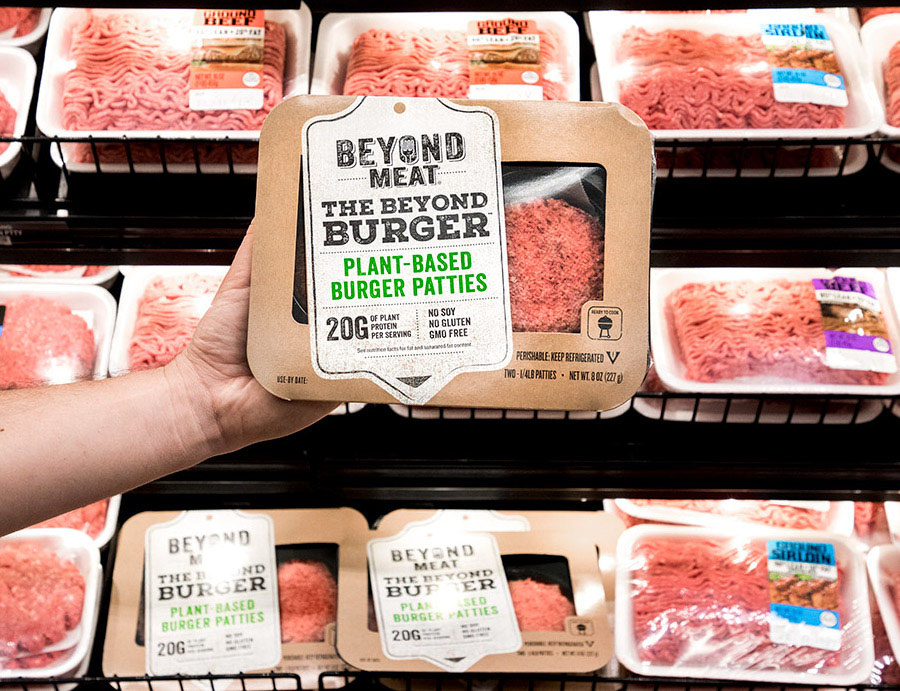 These new vegan, plant-based burgers are getting good reviews, and have become easy to find.
Make Mine In-Vitro
While it's not available yet, several companies are working on so-called "clean" meat grown from animal stem cells in a lab. These products should taste like meat because they are meat, but the biggest hurdle to scaling up may be consumer attitudes toward lab-grown meat. JUST, formerly Hampton Creek, says it will have its meat in stores later this year, but companies like Mosa Meats and Memphis Meats, which has attracted investors like Bill Gates and Richard Branson, say retail sales are a few years away.
Make Mine Blended
The Mushroom Council has hit on a different way to reduce meat consumption that's winning over chefs, burger connoisseurs and fast food fans around the country. They call it the Blended Burger, and the idea is to replace some of the ground beef with mushrooms, which are a natural complement to beef and other proteins and add a depth of flavor and moisture. Less meat in a burger also means less calories and fat, and the mushrooms also add potassium, vitamin D, B vitamins and other vitamins and nutrients.
Replacing a portion of beef with mushrooms may not sound like it would make much difference, but according to the World Resources Council, if 30 percent of beef was replaced with 'shrooms in the 10 billion burgers that are consumed annually in the U.S., it would be like taking 2.3 million cars off the road.
The Mushroom Council has partnered with the James Beard Foundation to promote this idea as The Blended Burger Project, an annual contest that asks chefs to create mushroom-meat burger blends. At least 100 participating restaurants have put blended burgers on their menus, and fast-food chain Sonic just rolled out its own version.
Make Your Own
While you probably won't be making a test-tube burger at home, you can blend mushrooms into your burgers or make your own plant-based burgers. If you are cooking with beef, try to buy locally raised grass-fed beef, which usually has less of an impact on the environment than feedlot-raised animals.
To make a blended burger, start with a 30:70 mushroom-to-meat ratio. Chop the mushrooms to match the consistency of the ground meat, then blend them together and cook. That's all you really need to know, but blenditarian.com, the home of the Mushroom Council's campaign, has lots of recipes and ideas. You can also use a beef-mushroom blend when making other dishes with ground beef, like tacos and meatballs.
Here are a few more recipes we found to help make your burger better.
Mushroom and Beef Burgers
In this New York Times recipe, the mushrooms are roasted and chopped in a food processor before mixing with ground beef in a 1:1 ratio.
One commenter wrote, "It is so delicious I don't think I'll ever want 100% beef again!"
Grilled Bison-Mushroom Burgers
This version uses bison, which is usually raised in a more sustainable way than cattle.
Superiority Burgers
Don't forget about the original veggie burger. Here's one from an upcoming cookbook from Brooks Headley, owner of New York's Superiority Burger.
RELATED ARTICLES
Frankenburger or Food of the Future?
New Guidelines: Cut Back on Meat to Help the Environment
How Moringa Could Improve Nutrition Worldwide