It seems that food waste is having a moment.
When we launched I Value Food a year ago, we knew the food waste issue was starting to get more attention, but we couldn't foresee the tremendous progress the movement would make in 12 months. Looking back, 2015 may go down in history as the year Americans finally looked eye-to-eye with the 70-billion-pound mountain of food waste and decided to dismantle it.
"Wasted food is becoming important to industry, to universities, to non-profits, and to government, and the confluence of those will change behavior for the better," says Sustainable America executive director Jeremy Kranowitz. He likens it to the movement to cut down on drunk driving in the late '80s when phrases like "designated driver" and "Drink Responsibly" were coined. "Over four years, the number of alcohol-related traffic accidents declined by 25% and stayed low thereafter," he says.
To wrap up this year of food-waste-fighting successes, we asked leading experts and activists on food waste to weigh in about their top five highlights.
1. Public Awareness Has Skyrocketed
On Earth Day, MSNBC gave the food waste movement a big boost by airing Just Eat It, an entertaining documentary about food waste. "A new audience is now aware of the wasted food conundrum thanks to the documentary's airing and availability online and at screenings," says Jonathan Bloom, author of American Wasteland.
Over the summer, John Oliver helped add more fuel to the awareness of food waste with an in-depth (and, again, entertaining) look into the issue on his HBO show, Last Week Tonight. And the media attention kept coming. NPR, The New York Times, the Washington Post, and just about every food magazine covered food waste from multiple angles throughout the year.
"Because people can now see the facets of food waste in an entertaining format, regular folks–not necessarily foodies or environmentalists–are learning about the impact of that issue," says Bloom. "I'm confident that progress will only continue in 2016," he says, pointing to an upcoming Ad Council campaign and other initiatives scheduled to launch in 2016
There are signs that this consumer education is already changing behaviors. Food waste ranked No. 8 on a Hunter Public Relations survey of the top food stories of 2015. Nineteen percent of respondents said they were now "aware and more concerned" about food waste, and 41% of people who said they have made a behavior changes as a result of food stories said they are trying to waste less food, beating out changes like eating less processed food and thinking about health consequences of food.
2. Celebrity Chefs Signed On
Part of all the ink spilled on food waste was spurred by a group of celebrity chefs who have adopted the issue. Leading the charge was Dan Barber who staged wastED, a three-week pop-up restaurant in New York that turned formerly discarded odds and ends (juice pulp, pickle "butts," chickpea water) into a fine dining experience.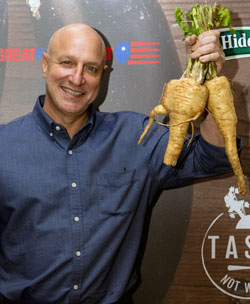 Top Chef's Tom Colicchio was outspoken about food waste both on camera and behind the scenes. He also partnered with Hidden Valley on the #TasteNotWaste campaign. Mario Batali and Dogfish Head brewer Sam Calagione collaborated on a beer made from food waste. Celebrated Italian chef Massimo Bottura wrote a manifesto on food waste for The Wall Street Journal. British celebrity chef Hugh Fearnley-Whittingstall declared war on food waste in the UK. These chefs have clout with a generation of chefs and consumers, and it's encouraging to see them use it to move the needle on food waste.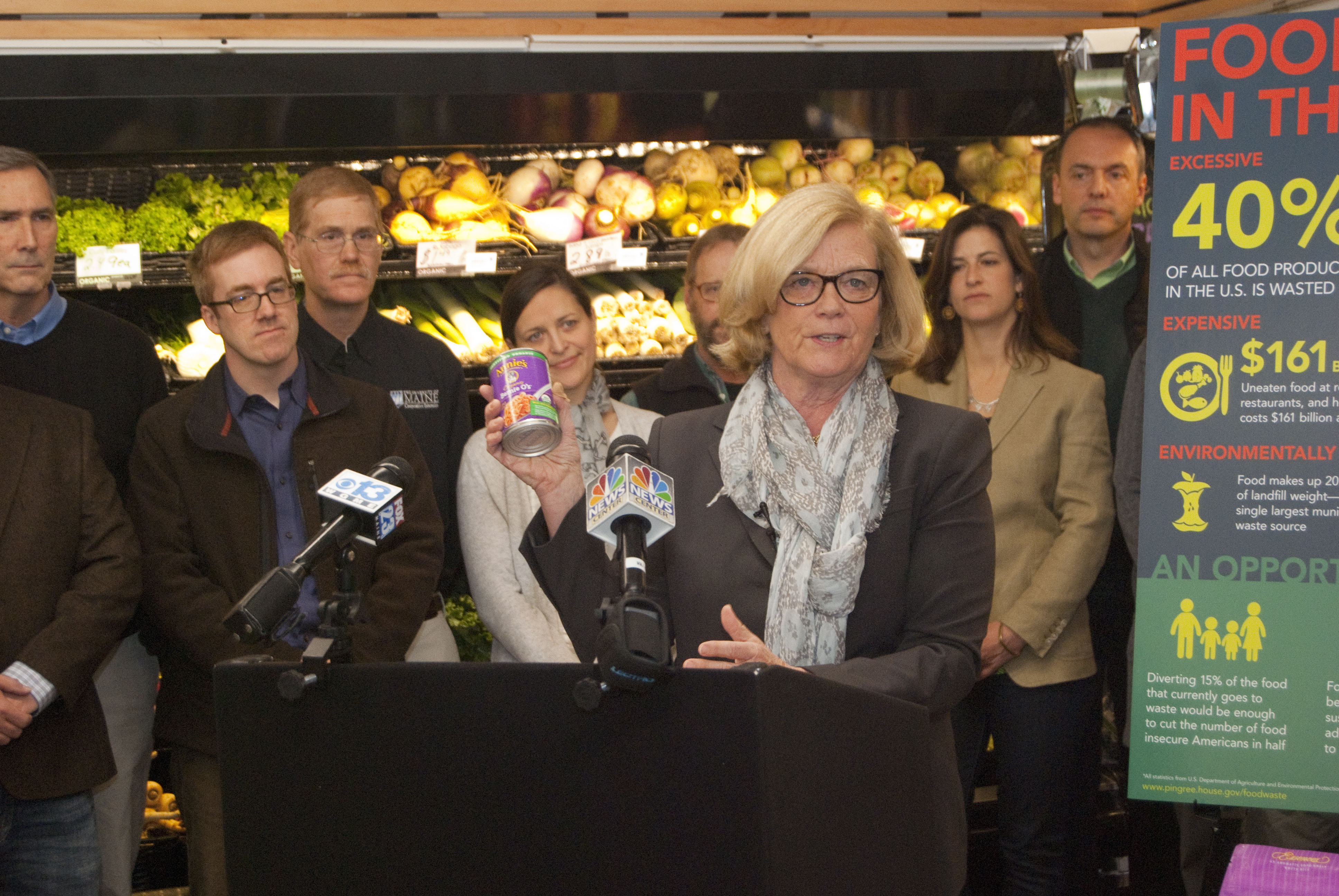 3. The Federal Government Is Taking Action
"I think the most notable progress this year is a leap in federal attention to the issue this fall: the Obama Administration 2030 food waste reduction targets, the Food Recovery Act that Congresswoman Chellie Pingree introduced, and the America Gives More Act that just passed as part of the omnibus budget bill," said Dana Gunders, staff scientist at the Natural Resources Defense Council. Each of these actions will help spur change, especially in the areas of food recovery and donation and date label language.
"Together, these signal that this country's leaders are awakening to the huge opportunities that reducing food waste present," says Gunders (who made her own news this year by publishing The Waste Free Kitchen Handbook, a helpful guide to reducing food waste at home). Let's hope food waste proves to be enough of a bipartisan issue that this change-making legislation will move from bill to law soon.
4. Innovators Are Driving Change
"A herd of change makers, entrepreneurs and social innovators is galloping into the food waste sector to take action and create value," says Nick Papadopoulos, founder of the also-innovative CropMobster, which uses technology to facilitate food rescue. "From Daily Table and wastED to LeanPath and Food Shift, a network of models are emerging — so many that it is hard to track," he says.
Apps are being developed to match food that might be wasted with hunger organizations that can use it, and new technologies are making it easier for large institutions like universities and stadiums to compost discarded food. Grant makers and investors are also starting to show interest in this sector. For instance, the Walmart Foundation awarded the National Foundation to End Senior Hunger a grant to expand its What A Waste initiative that addresses senior hunger and food waste.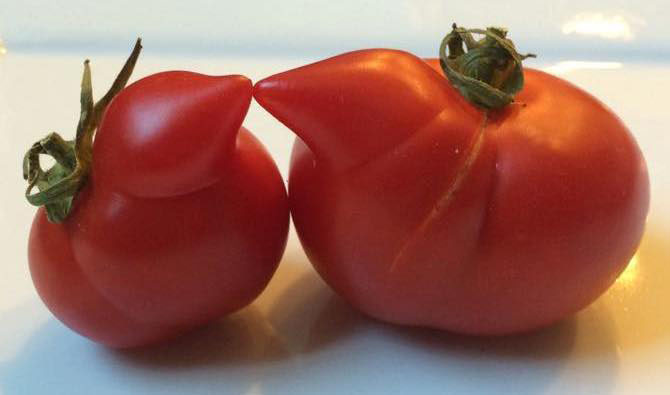 5. Ugly Produce Became Trendy
Through a clever campaign in France and a Twitter movement that started in the U.S., activists are working to educate people far and wide about the wasteful fate of "ugly" produce. Six billion pounds of perfectly edible fruits and vegetables is rejected from grocery stores every year because they don't meet certain standards. "Finally we were able to draw a ton of attention to the fact that at least 20% of all produce is wasted before it gets to the store in the U.S., mostly due to cosmetic standards," says Jordan Figueiredo, founder of the @UglyFruitAndVeg campaign, which has more than 50,000 followers on Twitter and Instagram and has been featured in dozens of feature articles.
Imperfect Produce is one business working to connect this nutritious produce with new markets by offering affordable boxes of wonky fruit and veggies to customers in the San Francisco area. More models will hopefully emerge in the year ahead.
"We've definitely put this issue on the map in the U.S., but we're just getting started," says Figueiredo. "There's plenty more to come on 2016."
Sustainable America's goal is to help make not wasting food part of our social fabric, a cultural norm like having a designated driver. If the momentum of 2015 continues, we're hopeful that we can change attitudes and achieve important reductions in wasted food in the year ahead.

Top photo: City Harvest Lead Distribution Center Associate Kareem Weekes at work with a rider pallet jack and rescued carrots before the U.S.D.A's announcement of the United States' first food waste reduction goals on Sept. 16, 2015.