We had the privilege of participating in a tremendous event on Saturday: Feeding the 5,000: Oakland. The event — designed to raise awareness about the food waste problem in America — recovered food that would've been wasted and used it to make meals for 5,000 people.
We fed approximately 2,000 people on the day of the event. Over 3,000 more will enjoy the soup that was prepared and then frozen to be served at soup kitchens in Oakland. Here's a picture of some of the squash we gave away: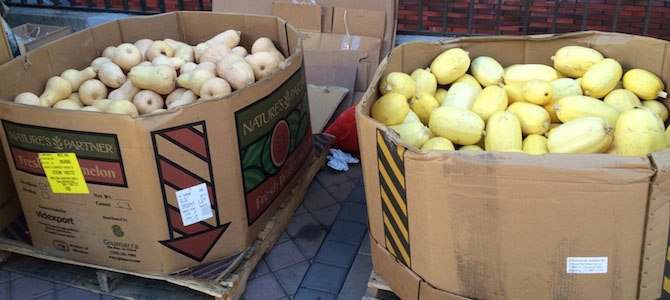 The event saved 11,200 pounds of apples, sweet potatoes, carrots, onions, acorn squash and spaghetti squash that normally would have been destroyed because they were cosmetically imperfect and could not be sold to grocery stores. This included onions that were "too big" and carrots that were "too long and skinny." I ate a couple of the rescued apples — they were both crisp and juicy with a few dark spots on the skin. They were more than just edible — they were delicious.
More than 2,000 loaves of bread and 2,000 rolls were rescued from local bakeries that would have destroyed the food. Dipped in the soup, the day-old bread was absolutely tasty and filling.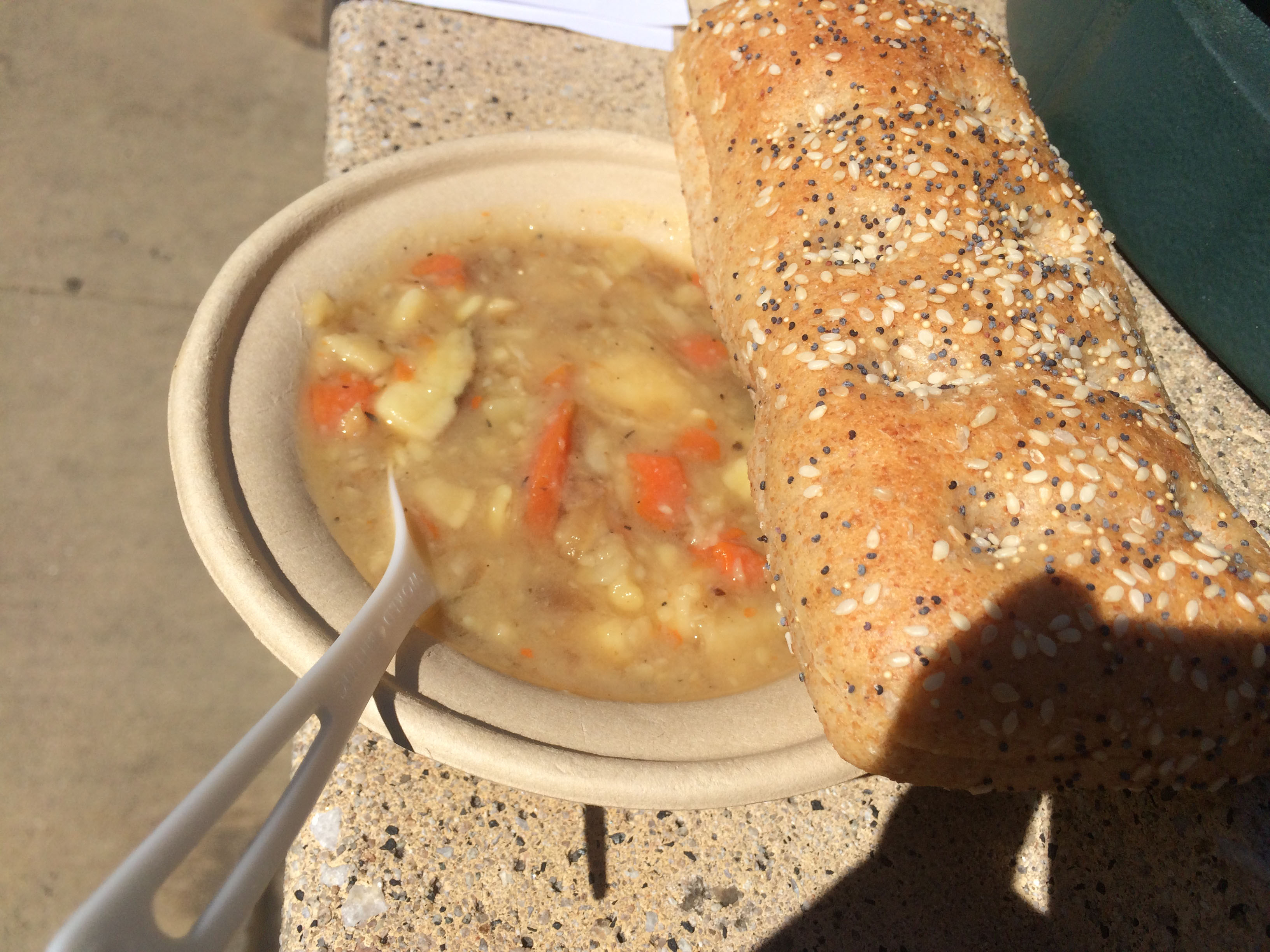 The shame is that we don't value our food the way we should. It takes tremendous amounts of energy and water to grow our food. Eighty percent of our fresh water is used to grow our crops each year, and 10 percent of our nation's energy is used to grow, process, ship, refrigerate and cook our food. Yet we throw out up to 40 percent of all we grow. At the same time, one out of every six Americans is food insecure, meaning they may not know when their next meal will be.
Prior to the event on Saturday, several dozen of us gleaned food for the event from Bloomfield Organics farm in Petaluma, the place where CropMobster was born. Gleaning is one of the important ways that we can honor the farmer who grew the food and find productive uses for food that can't be sold. Here's a picture of food waste experts Jonathan Bloom, Dana Gunders and Tristram Stuart showing a little of what was gleaned that morning: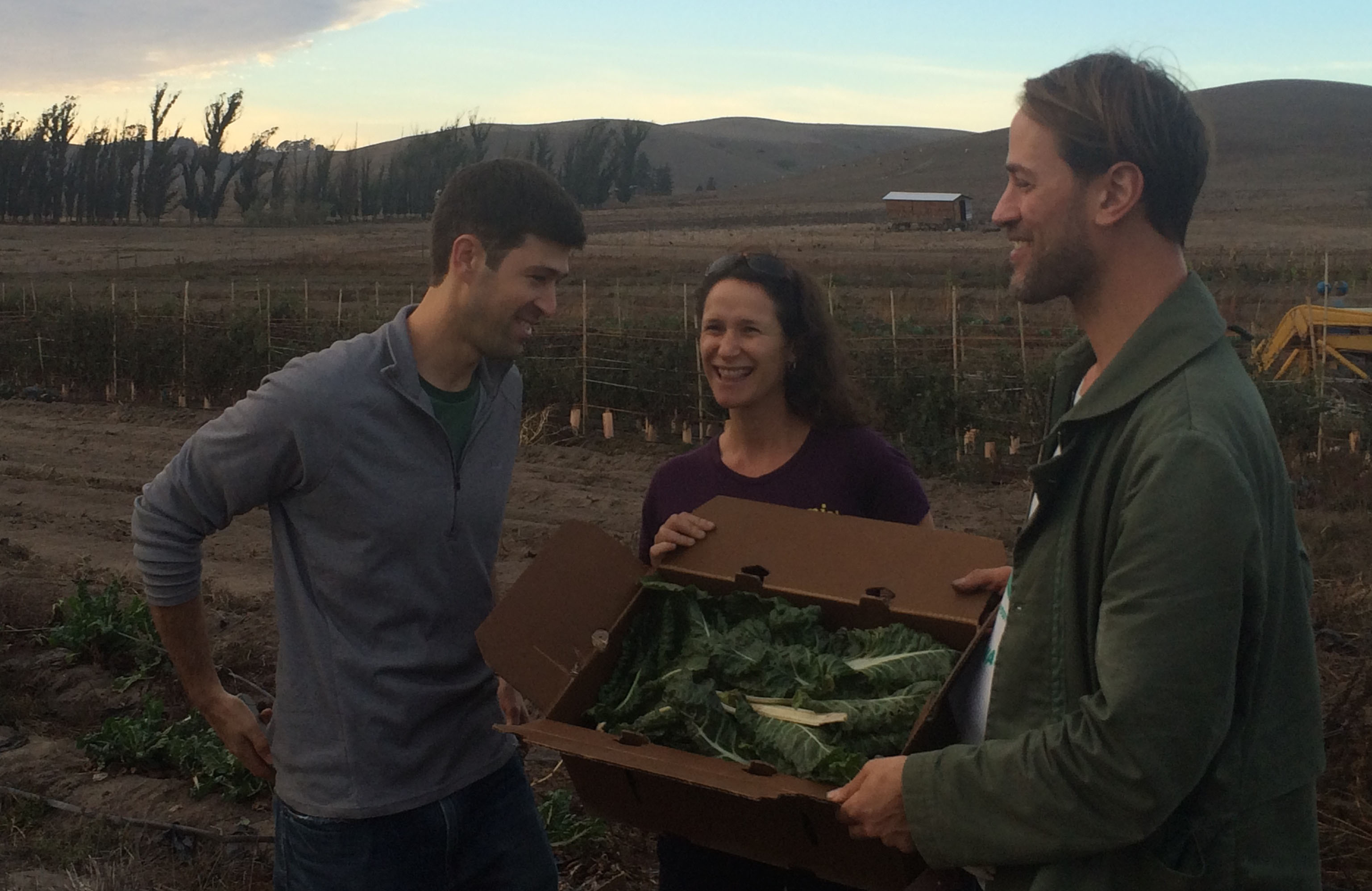 Sustainable America is launching a campaign to make the public more aware of how valuable our food is and to help busy Americans prevent waste and consume more of what we grow. Even when food can't be sold or donated to people, there are other options, including feeding it to animals, and turning it into electricity, vehicle fuel or compost. Folks will be able to learn all these important tips and tricks at <a href="http://ivaluefood.com" title=""I Value Food" Food Waste Campaign" target="_blank">ivaluefood.com</a>, which will launch soon. Sign up to be the first to hear when it's live!
Jeremy Kranowitz
Executive Director
RELATED ARTICLES
Feeding the 5,000 Comes to the U.S.
Ugly Produce Can Be a Beautiful Thing
5 Websites that Help Home Cooks Waste Less Food