America has a hunger problem. As the nation producing the most food exports in the world, 38 million people face hunger in the United States every year, including 12 million American children. Food insecurity is an often overlooked (and criticized) issue but during the first year of the COVID-19 pandemic, as many lost jobs, record numbers of people turned to their local food pantry for support. Stories of long lines and people stunned by their sudden change in stability were hard to avoid in the media.
Food insecurity is a complicated issue and there is no one solution to address access. The United States is a geographically huge country with a myriad of demographics. To better understand the issue, Sustainable America is diving into what food insecurity is and a handful of innovative programs looking to address it.
WHAT IS FOOD INSECURITY?
The United States Department of Food and Agriculture (USDA) defines food insecurity as a household-level economic and social condition of limited or uncertain access to adequate food. For many, this means their finances either limit their access to enough food to support a healthy life, or there is an uncertainty of where their next meal will come from. The USDA notes that hunger is a consequence of food insecurity and to accurately measure it requires more intensive data collection than what has been done to date.
WHO SUFFERS FROM FOOD INSECURITY?
Feeding America projected that in 2020 during the COVID-19 pandemic, 45 million Americans, or 1 in 8 people, were considered food insecure. Sadly, 15 million children are within this group.
Black and Latinx communities are also disproportionately impacted by food insecurity (Black at 21.7 percent, Latinx at 17.2 percent, and White at 7.1 percent). Where you live in the country also impacts your likelihood of food insecurity. Those in rural areas generally experience higher rates than those in metropolitan areas, where transportation can be a limiting factor to food access.
WHAT IS BEING DONE TO ADDRESS IT?
Federal programs have existed as far back as the 1930s to support food security. The largest and most well-known program, the Supplemental Nutrition Assistance Program is run by USDA. The program provides funding to supplement food budgets for families and individuals in need but for many this is not enough.
Most individuals in the program receive about $130 a month in benefits and further supplement their food budget through trips to food banks and food pantries. Some mothers and children also qualify for Women, Infants and Children (WIC) which provides benefits to low-income pregnant and postpartum women, and to infants and children up to age five. Qualifying food products are known to be incredibly restrictive, compared to SNAP benefits which can be used to purchase most grocery food items.
In August, the USDA reevaluated the Thrifty Food Plan which is used to calculate benefit amounts. The changes account for current food prices, what Americans typically eat, dietary guidance, and the nutrients in food items. Starting on October 1, 2021 many individuals saw a 21 percent increase in their benefits.
WHY ARE PEOPLE STILL FOOD INSECURE?
Food insecurity is a complicated issue with many overlapping problems folded into the equation, though the high price of nutritious food is the most prominent. SNAP is meant to supplement food budgets and not fully fund an individual's budget. For those who live consistently on or below the poverty line, they remain in this place of food insecurity. If you are employed but make less than $30,000 annually, food insecurity is still an issue due to the high cost of living in the U.S.
NEW WAVE OF FOOD SUPPORT
Research suggests that addressing more than one barrier to food access and helping the whole person leads to more successful programs and lower rates of food insecurity. We have compiled a list of innovative programs which look to solve for multiple barriers like price and transportation.
These are a handful of examples. Programs across the country are looking to use technology and holistic models to provide low or no-cost, healthy food to those in need.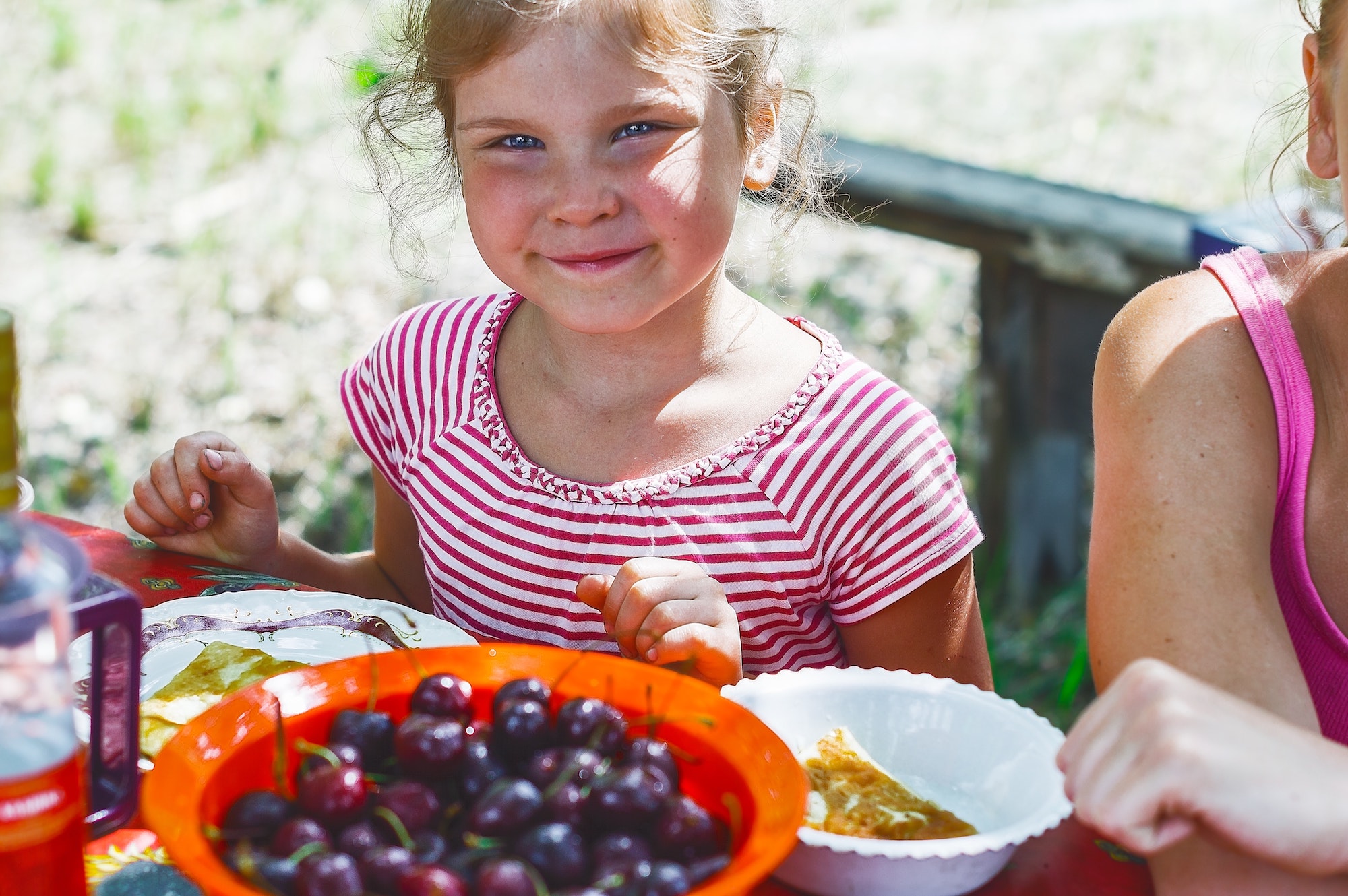 Universal Free School Meals
Research shows that children are better equipped to learn when they have regular access to nutritious meals. This past year, California passed legislation funding universal school meals for all students, regardless of income. The $54 million for the 2021/2022 school year will supplement federal funding for low-income children and provide breakfast and lunch to 6.2 million students.
By making the meals free for everyone, it helps remove any stigma attached to receiving free or reduced priced meals. The legislation also helps children who have fallen through the cracks for years. Many families exist in a gray area where they are low income but do not qualify for free or reduced priced meals.
Double Dollar Programs at Farmers Markets
Many farmers markets in the U.S. now accept SNAP dollars and many states and nonprofits have started supplemental programs where SNAP recipients can double their SNAP dollars when purchasing at farmers markets. The programs are seen as a win/win for recipients and local farmers: SNAP recipients double their produce purchasing power and local farmers see increased sales.
The programs have also helped introduce farmers markets to communities where access to fruits and vegetables was previously limited. Between 2012 and 2015 farmers markets saw a 35 percent increase in SNAP usage for markets participating in match programs and those accepting SNAP benefits.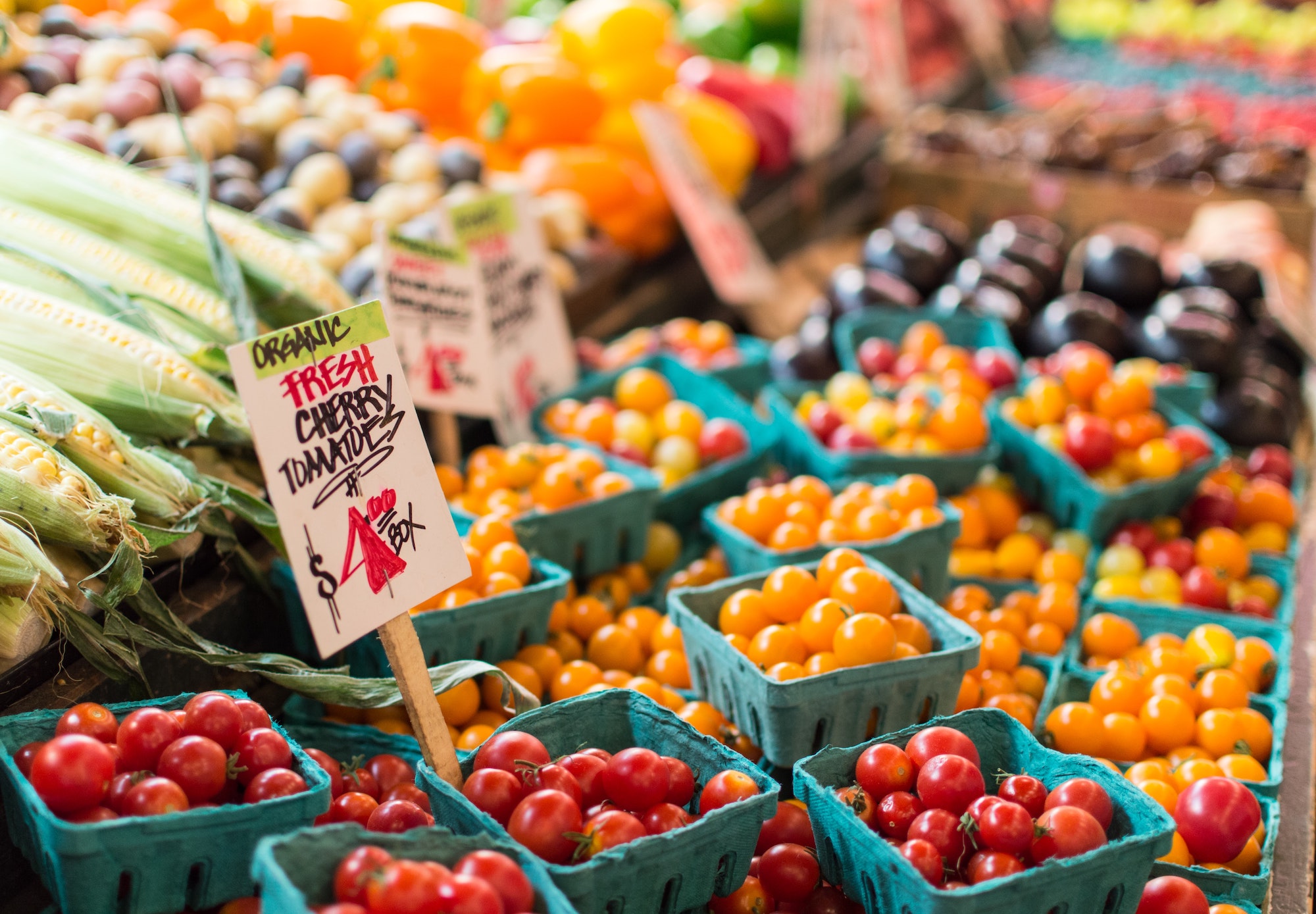 Prepared Meal Recovery
Many Americans do not have access to a kitchen. For these people when they receive a bag of fresh produce, meat, and dry goods, they have no place to prepare or store the food. This is particularly true for homeless individuals.
Some programs look to provide either prepared meals or food that can be easily prepared or consumed without a kitchen. The national nonprofit, Replate, works with caterers and offices to redistribute surplus meals that might otherwise end up in the trash. Members, like Amazon, Aramark, and Slack, pay a service fee and connect with Replate via an app when they have leftover meals. The app alerts drivers to pick up meals and redistribute them to nonprofit food recovery groups who are set up to distribute that day.
Corner Store Conversions
Research shows that consuming fruits, vegetables, and other healthy foods decreases your risk of obesity and related chronic conditions. But what if you cannot easily buy these items in your community?
For many individuals living in low-income communities, they have limited or no access to grocery stores with healthy food options. Sometimes the closest place to purchase food is a liquor store or gas station. Some innovative programs have started to partner with local corner stores to stock fresh fruits, vegetables, and other healthy products.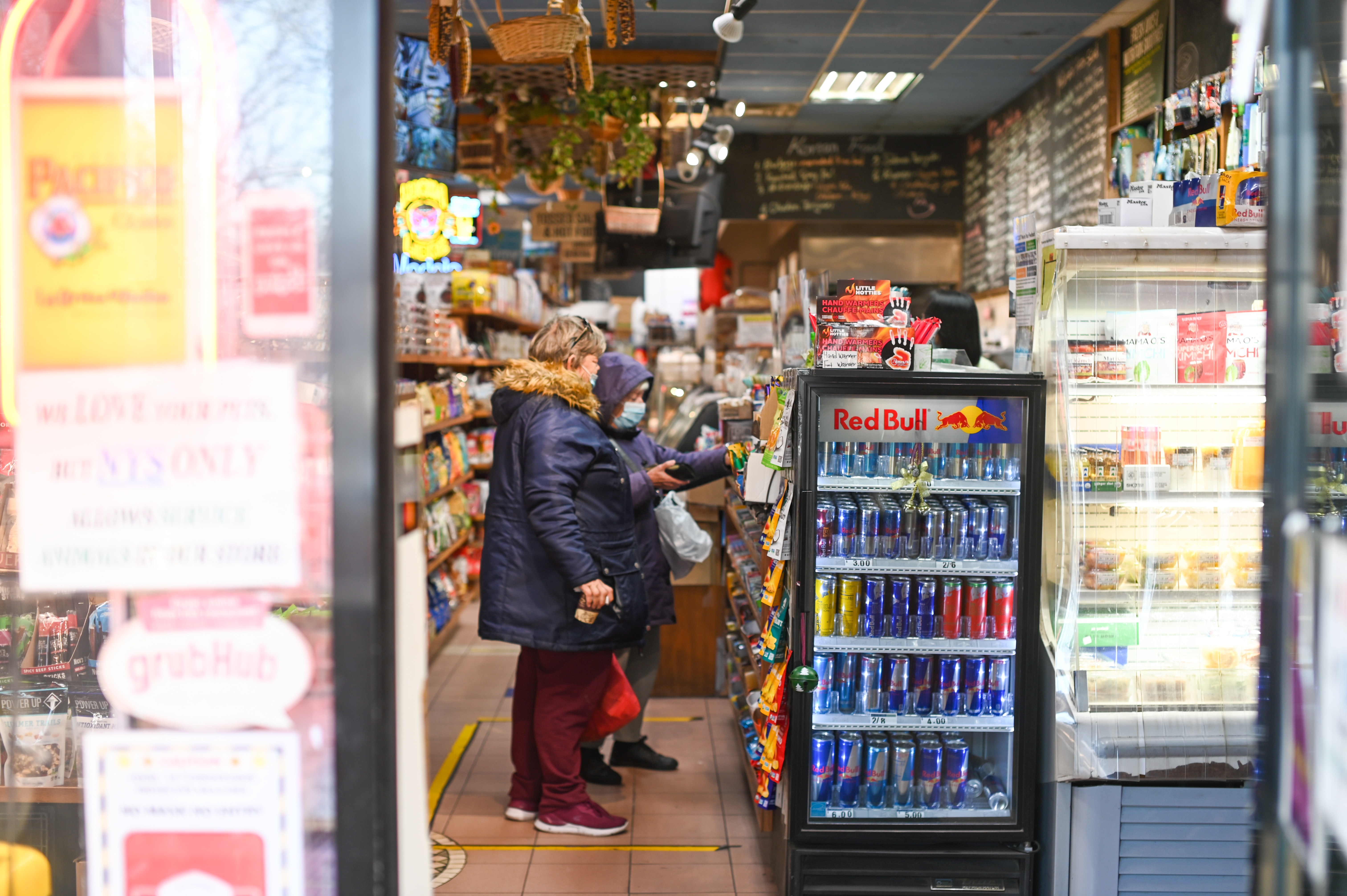 In addition to improving access, many of the programs also teach how to cook items and stress the importance of nutrition education. Findings from pilot studies found that an investment in refrigeration equipment was important in keeping products at an optimal level of freshness.
One conversion in Oakland, California saw produce sales increase from $50 a week to $500 dollars a week and milk sales increase five fold.
Veggie Rx
Living on a tight food budget often means forgoing pricier healthy items like fresh fruits and vegetables. Veggie Rx programs, such as this one in Ohio, allow social workers and healthcare workers to prescribe vouchers to community members who screen positive for food insecurity. Community members can then use the vouchers at participating locations to purchase healthy food items.
Seeds that Feed in Arkansas runs the pHed initiative which provides direct-to-door access to free fresh produce and other healthy foods for home-bound and at-risk populations experiencing chronic illness.
WHAT CAN I DO ABOUT IT?
While none of these solutions is a silver bullet to solving hunger in the U.S., each addresses a specific population and multiple existing needs. Treating the whole human is often more effective than one problem or symptom.
If you are interested in volunteering with your local food bank, Feeding America offers a directory of food banks where you can search by zip code. Food rescue and recovery organizations like those listed in our Food Rescue Locator may also need volunteer support in helping prevent food from going to waste by delivering it to those in need.
If you need food assistance, check out resources on your county Department of Social Services website, the Find Food Support tool from Google or by visiting Feeding America's Find Food page, where you can also search by zip code and be connected to other social service agencies addressing food insecurity.