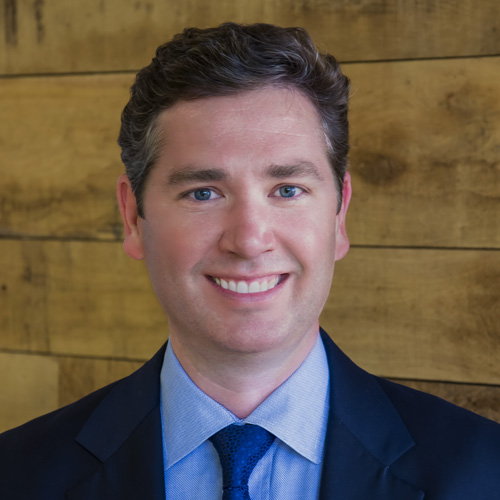 Nick Tiller
Nick is the Founder and Portfolio Manager of Precocity Capital, an asset manager which specializes in the energy sector. Prior to Precocity, Nick founded Sustainable America, a nonprofit dedicated to making our nation's food and energy systems more sustainable through education and impact investing. Nick's desire to give back married with an increasing concern about the vulnerable state of our food and fuel systems led him to create Sustainable America and put these intertwined issues on a national stage. Sustainable America, although a public charity, believes in utilizing the capital markets to accomplish its charitable mission. Accordingly, 100 percent of Sustainable America's assets are invested in impact-aligned investments, including both public securities and direct investments in private companies that are driving real change in the charity's area of focus.
From 2002-2013, Nick managed a Long/Short Equity and Commodity Portfolio for SAC Capital Advisors. Over his tenure, he helped build the energy franchise from a two-person effort to 10 portfolio teams and 30 investment professionals. From 1998 to 2002, Nick worked at Fidelity Management & Research. Nick began as a Food Sector Analyst, then an Energy Analyst. Nick became the Portfolio Manager of the Fidelity Select Energy Services Fund when he was 27. The fund outperformed its benchmark each year under his management. Nick earned his MBA from Harvard Business School in 1998. While there, Nick earned the Dean's Award for leadership and community service by co-founding the Harbus Foundation, a grant-making, student-run organization dedicated to improving literacy, education and journalism. He received a BA from Boston College in 1996 while working full-time for Fidelity Investments.
Nick was named the Wall Street Journal's "Donor of the Day" for his venture philanthropy with the Multiple Myeloma Research Foundation. He serves as a Director on the Board of Trustees of the Nature Conservancy, Connecticut. Nick grew up in Springfield, Ohio, where his family now owns and preserves hundreds of acres of farmland.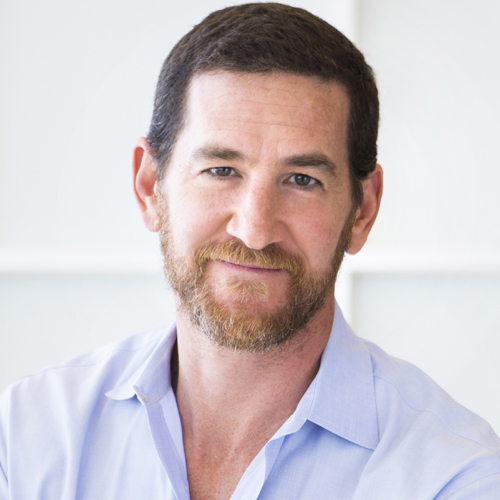 Adam Dell
Adam is head of the personal financial management app, Clarity Money, and oversees Digital Product Management for Marcus by Goldman Sachs. He joined Goldman Sachs in 2018 as a partner. Prior to joining the firm, Adam founded and launched Clarity Money, which was acquired by Marcus by Goldman Sachs in 2018. Before that, he founded four companies: Buzzsaw.com, which was acquired by AutoDesk; MessageOne, which was acquired by Dell Technologies; Civitas Learning; and SharedEarth. In addition, Adam has worked as a venture capitalist, investing in several early-stage companies as such as OpenTable (acquired by Priceline), HotJobs (acquired by Yahoo!) and GreenPlum (acquired by EMC).
Prior to working in startups, Adam was a corporate attorney with the law firm of Winstead, Sechrest & Minick. He has served as an adjunct professor at both the Business School at Columbia University and the University of Texas School of Law. Adam earned a BSc in Political Economy from Tulane University and a JD from the University of Texas School of Law.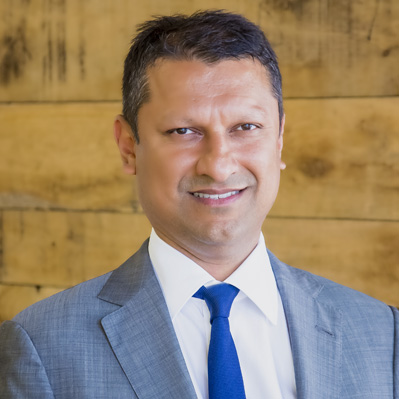 Ken Grewal
Ken Grewal has deep domain expertise in capital markets. Most recently, Ken was a Managing Director, Canadian Institutional Equity Sales, at BMO Capital Markets where he had extensive relationships with many of the world's premier macro and long/short equity hedge funds. Prior to joining BMO in 2009, Ken was a core partner for seven years at UBS Securities Canada where he quarterbacked the firm's New York City sales effort. He also led Credit Suisse First Boston's Canadian Equity Capital Markets Group from 2000 to 2002, where he advised many of Canada's leading companies on cross-border equity, debt, and M&A transactions. Ken began his career in corporate finance at Scotia Capital in 1996 after he graduated from Queen's University in Canada (Dean's List) and currently serves as Chairman of the US Foundation for Queen's University. Ken was named a "Community Hero" by the Toronto Football Club in 2008 and the Big Brother of the Year (In-School Mentoring Program) for the City of Toronto in 1999.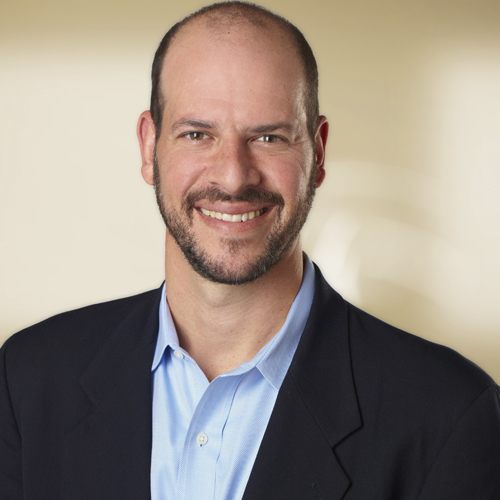 Jeremy Kranowitz
Jeremy Kranowitz is the Managing Director for Sustainability at Hazon, where he leads work to weave sustainability into the fabric of American Jewish institutions and Jewish life. He was most recently the CEO of Sustainable America. Prior to Sustainable America, Jeremy worked at the Keystone Policy Center as a mediator and educator to resolve complex, multi-stakeholder environmental disputes. He began his career as the knowledge manager for the environment practice at McKinsey & Co. He has a Masters in Public Administration from New York University and a Masters in Environmental Science from Johns Hopkins, where he also earned his undergrad degree. Jeremy and his wife and three children love walking the beach near their home in Fairfield, Connecticut.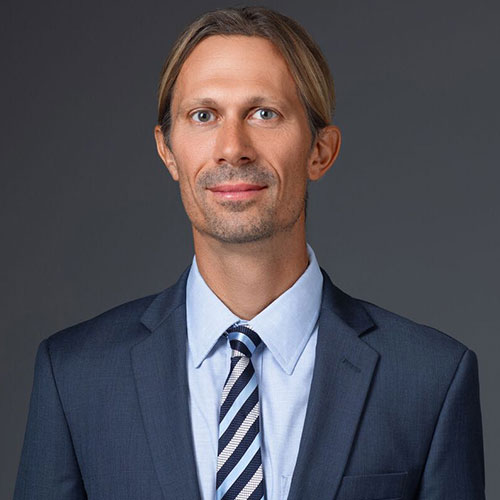 Michael Nieling
Michael is a designer, educator, husband, father, and full-time cyclone of energy. He is the creative director at Ocupop and co-founder of Kunoa Cattle Company, and teaches logo design. Splitting time between offices in Hawaii, British Columbia, California, and Wisconsin, if he's not on an airplane, he's likely somewhere shouting about marketing and design.
Michael has been helping to define the visual language of our digital experience since 2000. As creative director and founder of Ocupop, he has led projects for companies, foundations, and non-profits at all ends of the spectrum from Google, Facebook and Mozilla to countless successful start-ups and cause-driven organizations like ProPublica, FIRST, ReFED, and the W3C. Michael has directed Ocupop's team in creating some of the most influential logos, campaigns, and user interfaces on the web and beyond.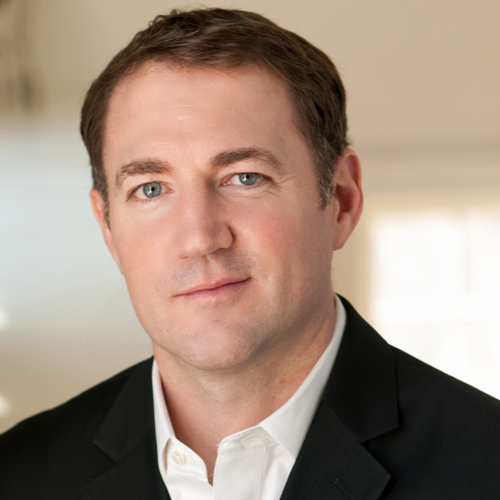 Gray Peckham
Gray Peckham has spent his nearly-twenty year career as an analyst and team leader in Finance, Energy and Impact Investing. Gray has held roles as a research analyst for Wall Street brokerage firms and asset management firm Precocity Capital. Gray served as Sustainable America's Director of Investments and Chief Operating Officer from 2013 through 2015, putting together an Impact Fund focused on early-stage investing (seed thru C round) in sustainable energy and agriculture. Gray has sector expertise in Solar, Wind, EVs and Storage, Agricultural Technology, and Blockchain for energy. He brings a deep understanding of the energy and agricultural sectors and how our systems, old and new, interact and create opportunity for investment and job creation. Most recently, Gray founded American Impact Capital, a wealth management platform that helps philanthropic-oriented individuals put capital to work in Impact Investments. Gray has held also served as an Advisory Board member to Greentown Labs, the Water Innovation Alliance and the Energy Blockchain Network, and served for 9 years as an Intelligence Officer in the United States Naval Reserve. Gray holds an MA from Yale University and a BA from Boston College.
: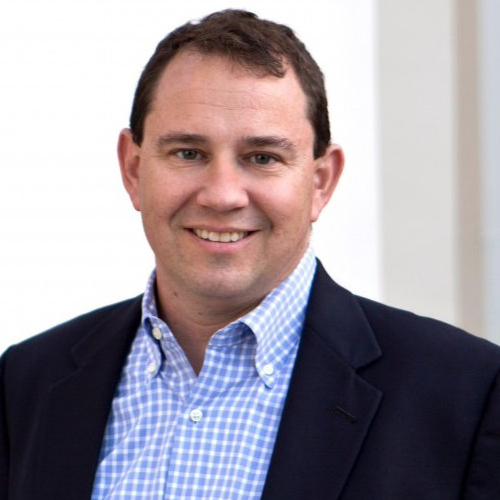 Michael Evan Webber, Ph.D.
Michael Webber is the Josey Centennial Fellow in Energy Resources, Co-Director of the Clean Energy Incubator at the Austin Technology Incubator, and Associate Professor of Mechanical Engineering at The University of Texas at Austin, where he trains a new generation of energy leaders through research and education at the intersection of engineering, policy, and commercialization. He has authored more than 150 scientific articles, books, and book chapters, including a compendium of his commentary titled Changing the Way America Thinks About Energy (2009); his expertise and research have been featured in numerous media outlets.
Michael has given more than 175 lectures, speeches, and invited talks, including testimony for hearings of the U.S. Senate Energy and Natural Resources committee and lectures at the United Nations. He is on the board of advisors for Scientific American, holds four patents, and is one of the originators of the Pecan Street Project, which is a $30 million public-private partnership for smart grid innovation and deployment.
Prior to joining The University of Texas at Austin, Michael studied issues relevant to energy, innovation, manufacturing, and national security at the RAND Corporation and was a Senior Scientist at Pranalytica.