The urban farming movement is going strong, with organizers worldwide working to bring food production into urban areas. Urban food production improves city dwellers' access to fresh food, promotes food justice, and reduces transportation costs. Urban farm programs often provide fresh produce to under-served communities and food deserts where access to fresh foods is minimal. Part of the beauty of urban farms though, is their diversity. Each farm project is unique to its community and the needs of that community. Some urban farm projects are hydroponic, some use ancient farming techniques, some are businesses whose primary goal is profit, others donate food to the food insecure, and some do all of these things and more. Check out three up-and-coming urban farming projects tailor-made to suit the needs of their communities.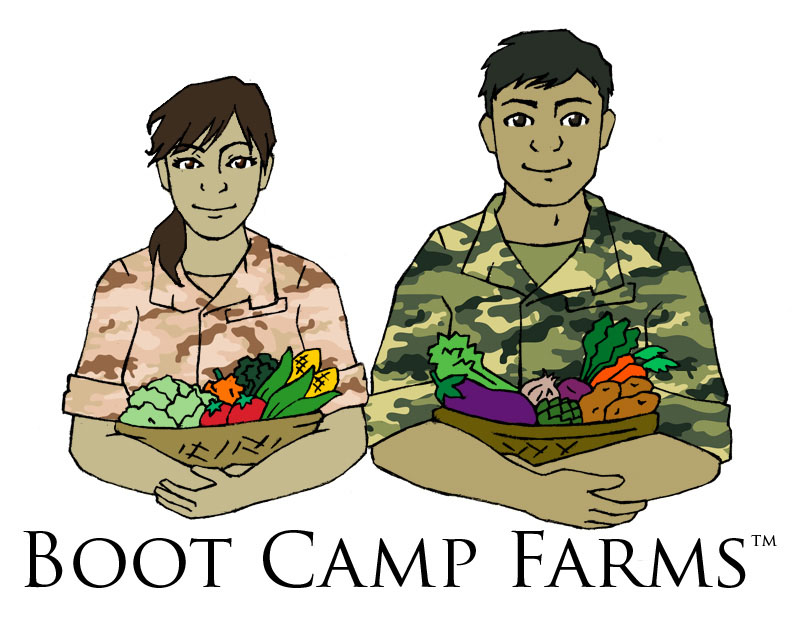 Boot Camp Farms, Bridegport, CT
Boot Camp Farms, which broke ground in September in Bridgeport, the most populous city in Connecticut, will do more than grow food. It will provide jobs and training for veterans, facilitate environmental clean-up, and give produce options to those living in an urban food desert. Connecticut's largest urban agriculture center, Boot Camp Farms Bridgeport, will consist of 80,000 square feet of computer-controlled hydroponic greenhouses, a retail center and a community center sitting atop converted brown fields in the city's East End neighborhood. The for-profit farm will produce 800,000 pounds of fresh produce annually for local consumption and create more than 40 full-time jobs. The farm will grow leafy greens, tomatoes, and herbs year-round using organic nutrients and no pesticides. Produce will be sold both commercially and at a subsidized rate for local residents in the adjacent retail store. An extension program of the University of Connecticut's Department of Agriculture will train the greenhouse's farmers, offer agriculture courses to the community, and teach local schoolchildren about sustainable agriculture in the adjacent community center.
Founder and CEO of Boot Camp Farms, Antonio St. Lorenzo, has been a long-time advocate of veterans through affordable housing projects like Heroes Village. He and COO Sean Richardson plan to break ground on a second facility in Bethany, Conn., in the first quarter of 2014, and have a bigger goal to expand the concept nationally to cities like Boston and Las Vegas, according to a report on ctpost.com.
Growing Local NOLA, New Orleans, LA</p>
Earlier this month, the Recirculating Farms Coalition (RFC) and the New Orleans Food and Farm Network (NOFFN) broke ground on Growing Local NOLA, a community farm and food center in New Orleans' underserved Central City neighborhood. Growing Local NOLA will consist of two parts. The first is a public campus that will include a green market, a natural foods cafe, a classroom, gardening space for the community, green space and event space. Events and classes will be held here on topics like personal gardening, urban and commercial farming, and farm-to-table cooking. The second part of the center, and its core, will be a working commercial farm "that showcases cutting-edge yet affordable, water, space and energy efficient growing techniques, like recirculating hydroponics and aquaponics," according to the RFC. Fresh produce from the farm will be available at the center's green market and used in its cafe. Produce from the farm will be available for sale to local distributors and restaurants as well.
Growing NOLA and its programs will work with other organizations in the community to fight the city's label as a food desert and improve the state's standing as the second most obese state in the union, with a 34.7% obesity rate.
Imagine Flint, Flint, MI</p>
Flint, Mich., has a troubled recent past. When GM started to relocate from the city in the 1980s it took tens of thousands of jobs with it. Depopulation, urban decay, unemployment and crime followed and have been major problems for Flint ever since. But just this year, the city adopted a new master plan called Imagine Flint that will address the city's problems and promote urban agriculture and other green industries through Green Innovation Zones and Green Neighborhoods.
Due to deindustrialization and population loss, Flint has many brownfields and vacant lots. These vacant spaces aren't just eyesores, they promote crime. Imagine Flint plans to establish Green Innovation zones in some of the city's brownfields and predominantly vacant areas, and Green Neighborhoods in some of the city's most heavily depopulated neighborhoods. Green Innovation zones will be zoned to house industries like urban commercial farming operations, agricultural research, organic food processing, renewable energy and clean energy research.
Less-intensive, small scale urban agriculture will be introduced in new Green Neighborhoods, which will serve a unique purpose in Flint. Some existing neighborhoods have lost as much as 90% of their residents, according to Imagine Flint urban planning consultant John Houseal of Houseal Lavigne Associates, and those neighborhoods are not likely to come back anytime soon. The plan is to introduce small scale urban agriculture projects to the blighted parts of these neighborhoods to create desirable Green Neighborhood environments. Imagine, as a home owner, going from being surrounded by vacant lots to being surrounded by an urban pastoral landscape full of gardens and small farms. If the neighborhoods become more desirable as a result of the project, property values could be expected to rise and some lots could be converted back into residential lots. If depopulation continues in these neighborhoods, then urban farming projects could take over even more space. Houseal says that work is already in progress, and real change could be expected in six months to a year as the city continues to partner with over 5,000 Flint residents and strategic stakeholders.
We will be sure to check back in with Imagine Flint's progress in the coming months and years. According to Feeding America's 2009-2011 data, 17.4% of the people in Flint's Genesee County are food insecure, and nearly a quarter of children in the county are food insecure. Imagine Flint could create better access to food for a population in great need and help Flint get back on its feet.
One of Sustainable America's primary goals is to increase food production and food availability in the U.S. These programs show great promise and we will be watching each one with great hope for the future.