When confined day in, day out at home, you start to examine where you sit, eat, work, and sleep. Unlike many times of economic uncertainty, the global pandemic caused a surge in the demand for furniture. For those who remained employed during the pandemic, many chose to spend their earnings and update their spaces to better fit their changing world.
But what if the furniture you purchase contains unsustainable materials and chemicals which could harm you and your family? Unknown to many, furniture accounts for about 5 percent of waste sent to landfills annually. This number has more than tripled since the 1960s, possibly an impact from the changing furniture industry.
We have learned to avoid fast fashion, but what about fast furniture? And what should we even look for when purchasing? Sustainable America has rounded up a few key points to watch for when purchasing furniture and highlighted 6 brands and purchasing outlets for sustainably outfitting your home.
KEEP AN EYE OUT FOR
1. Used Furniture
There is a huge market for used furniture in the U.S. Purchasing previously loved items means less demand for new manufacturing, conserving natural resources and decreasing greenhouse gas emissions associated with production and shipping. Once you figure out what you want, your search criteria can be narrowed to nail the piece of your dreams.
2. Reclaimed wood
Some manufacturers and furniture makers source reclaimed wood for creating new pieces. Recycling materials means less demand for lumber and fewer trees harvested. Wood is often reclaimed from old barns, warehouses, and factories. The style associated with reclaimed wood has also made a mark on America with HGTV power couple, Chip and Joanna Gaines, prominently featuring it in their designs.
3. Recycled Plastic
Some single-use consumer plastics can be recycled to create a composite material for manufacturing. Milk jugs are sometimes used to create adirondack chairs or tables. The material is great for outdoor furniture as it is incredibly durable.
4. Fabric from Recycled Materials
Manufacturers are beginning to create upholstery polyesters using post-consumer waste, such as soda bottles. New fabrics can also be created by sourcing fabric scraps from manufacturing. Recycling materials means fewer inputs to landfill and less demand for new fabrics, working with what we already have.
5. Sustainably Sourced Wood
Sustainable wood comes from sustainably managed forests. Land stewards monitor what is harvested vs planted, as well as a number of other environmental factors, including protecting watersheds, wildlife, and native flora. The Forest Stewardship Council – FSC is an independent, non-profit organization who works to promote the responsible management of forests globally. Their certification and trademark is internationally recognized for the standards it sets. When purchasing new furniture, look for FSC certified woods.
6. Chemical Free
Many manufacturers add chemicals in production to act as flame retardants, polishes, laminates, adhesives, and fabric coatings. These materials are often composed of semi-volatile organic compounds (SVOCs) and can cause negative health implications to humans and animals. A study by Duke's Nicholas School of the Environment found that children living in homes with vinyl flooring or sofas that contain flame retardants have traces of potentially harmful toxins in their urine or blood. Common chemicals include hexabromocyclododecane, which is used as a flame retardant and formaldehyde, used in pressed-wood products, glues, adhesives, and plywood. When purchasing furniture look into what chemical inputs manufacturers use and if they have any certifications that identify chemical avoidance in production.
OUR 6 PICKS FOR A SUSTAINABLE HOME
If you live in select metropolitan areas on the East Coast, check out Kaiyo. They offer a huge selection of high-end used furniture delivered with white glove service. You can find everything from Room & Board to Restoration Hardware. If you are looking to sell pieces, they are also a great outlet for sending quality furniture to a good home and away from the landfill. To date, they have helped divert 2,779,507 pounds of furniture.
Masaya & Co started as a reforestation project in Nicaragua but grew into a furniture brand. The company nails minimalist design with pieces that work with most styles and will last a lifetime. Wood comes from sustainably managed forests and the business supports 150 craftspeople and designers in the region. Today for every piece of furniture sold, they plant 100 trees in Nicaragua!
An oldie but a goodie, Craigslist, remains a great way to take advantage of used furniture. Decreasing the demand for new resources and usually at a fraction of the price, the website continues to serve as one of the most sustainable ways to purchase furniture and avoid landfill waste.
If you want to buy furniture featuring sustainable wood and support small businesses, then Etsy's Reclaimed Furniture is the way to go. Their selection of vendors is a great method of reusing wood that might otherwise go to waste.
Etsy is also a Certified B Corp meaning they meet a set of standards verifying performance, accountability, and transparency on factors from employee benefits and charitable giving to supply chain practices and input materials.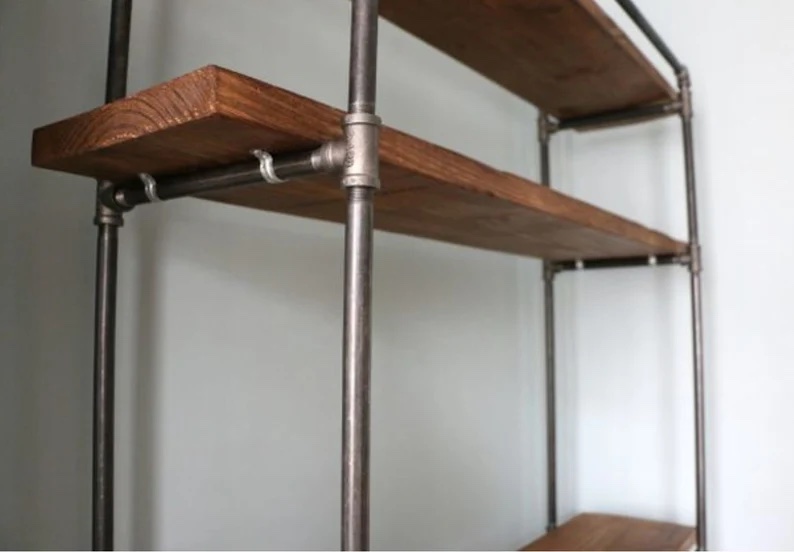 Medley offers stylish mid-century modern furniture made with a variety of sustainability certifications. All wood is FSC certified Alder, Walnut, and Maple. Medley also produces pieces without the common chemicals and flame retardants found in most furniture. Foam used in cushions comes as either CertiPUR-US®-certified foam or certified organic natural Dunlop latex.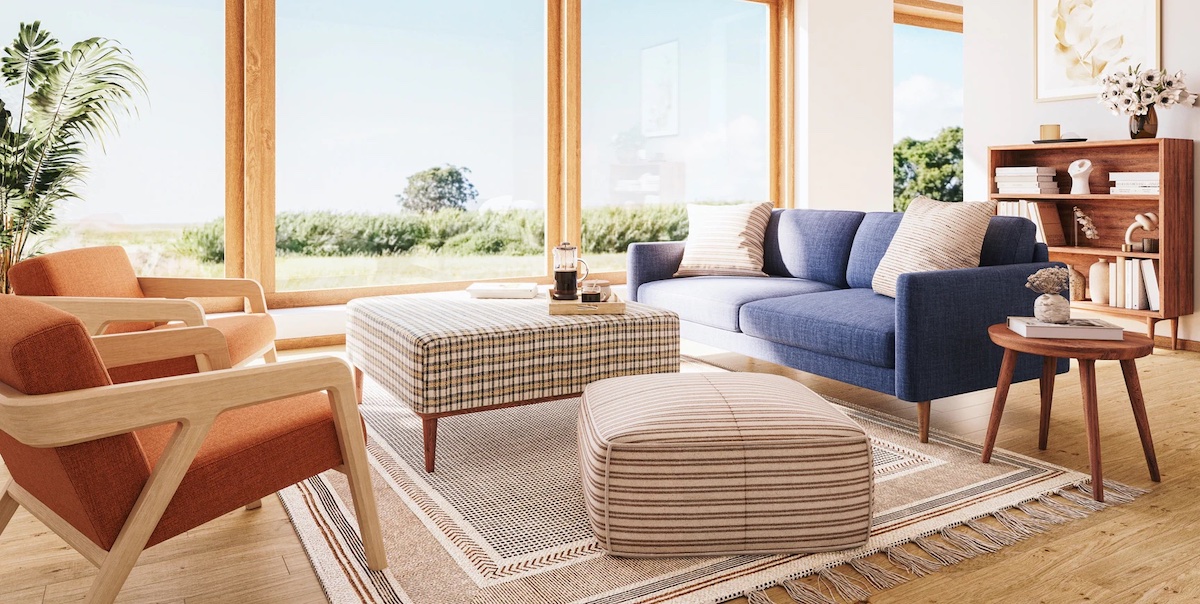 Loll Designs manufactures durable outdoor furniture made with HDPE (high density polyethylene), partially from recycled plastics like milk jugs and shampoo bottles. HDPE is one of the most recyclable plastics and can be repeatedly reborn into new products. The furniture comes in a variety of styles suitable for any outdoor space.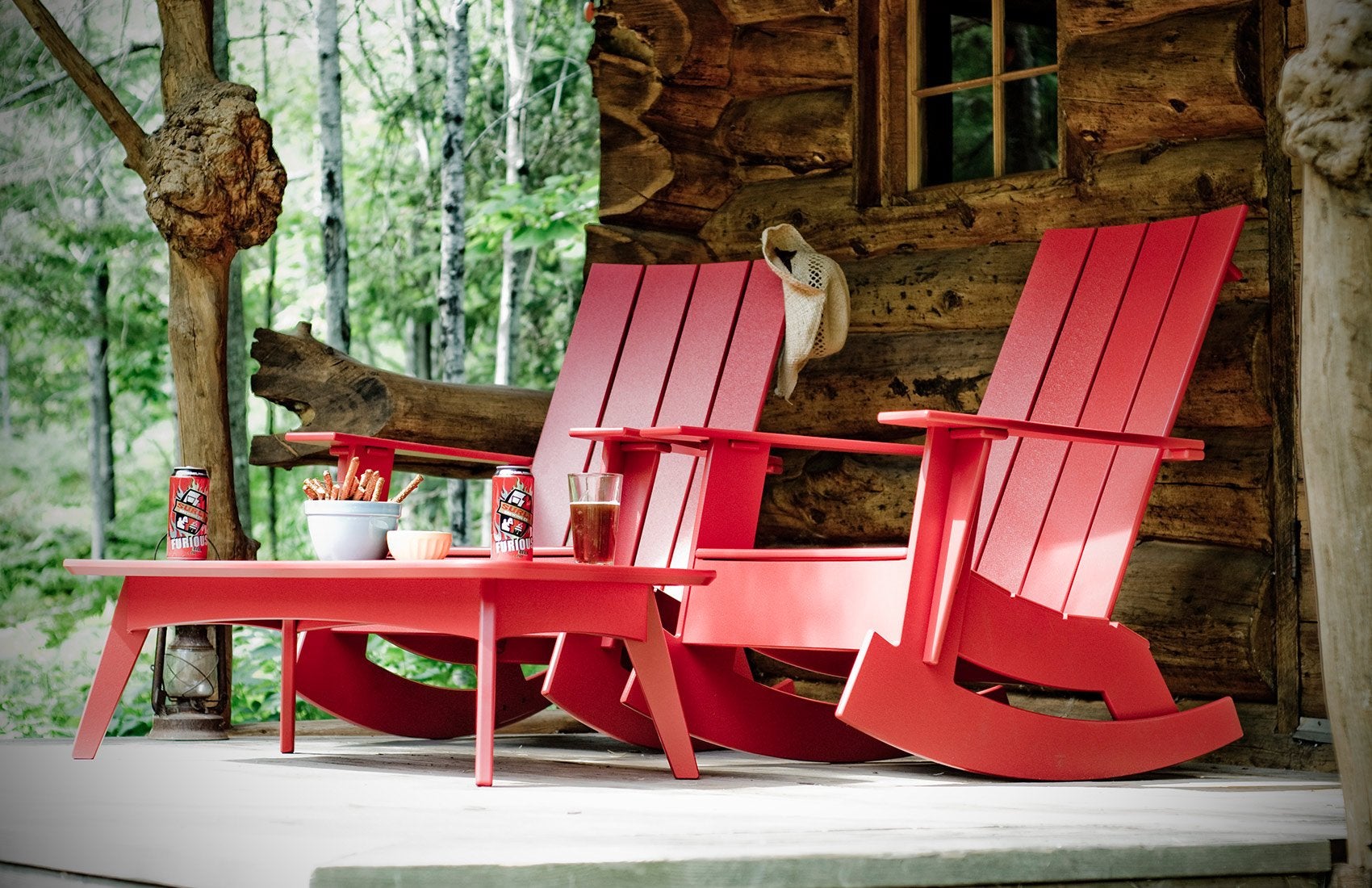 MORE TIPS?
Interest in more tips for a sustainable home? Check out Sustainable America's Waste Less at Home Guide: A Room by Room Guide to Incorporating Sustainability Into Your Life.