Consider this over your morning coffee: Almost half the biomass of the coffee cherry — the fruit that contains coffee beans — ends up as processing waste. With worldwide coffee production reaching 9 to 11 billion pounds on an annual basis, that's a lot of byproduct to handle. Many coffee-producing countries lack the wastewater management infrastructure to keep all that coffee pulp and "honey water" (a term for the effluent left over from the milling process) out of rivers and lakes.
Wet milling is the predominant way of getting the fruit ready for transport and roasting. According to the Specialty Coffee Association of America (SCAA) Chronicle, "the pollution load in the wastewater from the wet milling of coffee can be 30 to 40 times greater than the one found in urban sewage." Thankfully, industry players like farmers, millers, industrial agricultural scientists and non-government organizations keep striving to solve this problem. Here are some ways they are turning coffee waste into a resource.
1. Coffee to Compost
For decades, coffee farms of all sizes have been turning coffee pulp into compost. One common practice in Colombia involves collecting it into rooms and turning the pile about every two weeks. Fungus and red worms both play a role in converting pulp into nutrient-rich compost, which is often used to enrich the very fields it came from reducing the need for synthetic fertilizers. Some North American companies, like coffee importer Sustainable Harvest, partner with non-government agencies and green coffee buyers to provide forums for coffee farmers from all over the world to learn these techniques from each other.
You can try composting as a way to upcycle your own coffee ground waste. Many coffee shops will also give away their used coffee grounds for free. The added bonus is that coffee deodorizes too, helping to address one of these common composting concerns. (Photo: Tristan Ferne via Flickr)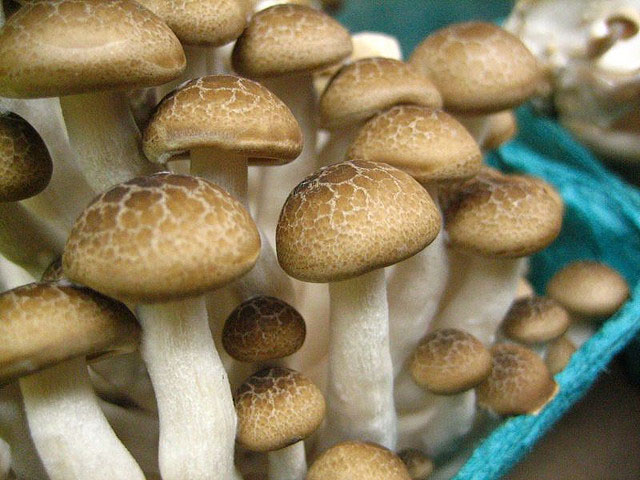 2. Mushrooming Food Businesses
A multinational effort involving a Chinese scientist and project partners in Colombia and the Republics of Namibia, Serbia and Zimbabwe showed coffee waste is an excellent substrate for growing tropical mushrooms. Since the mid-1990s, the farming of mushrooms on pulp that would otherwise rot and become a pollutant has spread. This practice gives many small landholders living below the poverty line a nutritious subsistence crop. Some have even turned it into a source of revenue — more than 300 mushroom-growing businesses have been created since 1996, according to Zero Emissions Research and Initiatives. (Photo: Sarah via Flickr.)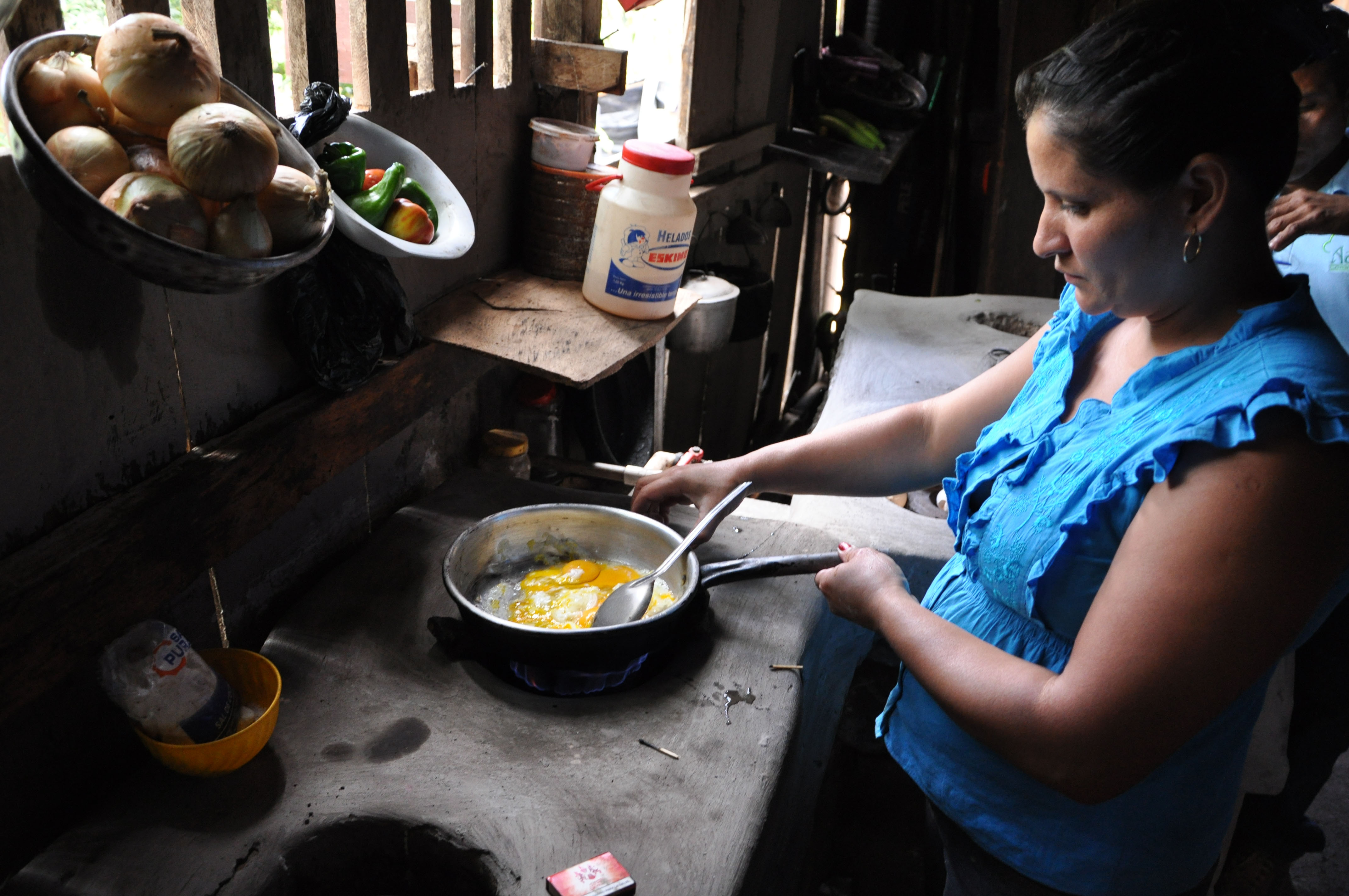 3. Waste to Energy
Thanks to sewage treatment techniques developed in the second half of the twentieth century, it's possible to convert agriculture wastewater to biogas, or renewable natural gas. Pilot projects that apply this process to coffee wastewater have taken place in about a half-dozen countries so far. UTZ Certified, a Dutch certification company, recently announced the outcomes of its four-year project to treat coffee wastewater from 19 farms in Central America. The movement to drive adoption of biogas faces different problems in coffee-producing countries than here in the United States. Lack of centralized water infrastructure systems and the technical expertise to build and maintain more localized biorefinery designs are obstacles in many. Still, several well-funded companies and organizations within the coffee and energy sectors are pushing forward with efforts to expand use of these technologies further. (Photo: Nicaraguan coffee farmer, Fátima Blandón, cooking with biogas. Courtesy UTZ Certified.)

4. Tea Time
Making tea from dried coffee pulp alone or mixed with other spices is a growing trend in independent coffeehouses. These new beverages are based on one as old as the brew from roasted beans. The tea-like drinks made from the dried skins of the coffee cherry are known by different names depending on their origin. Cascara comes from many parts of Central and South America, though in Bolivia it is known as sultana and in Yemen as qishr. If you have never tried coffee cherry tea, ask your favorite local specialty coffee house about it. (Photo: Christy via Flickr)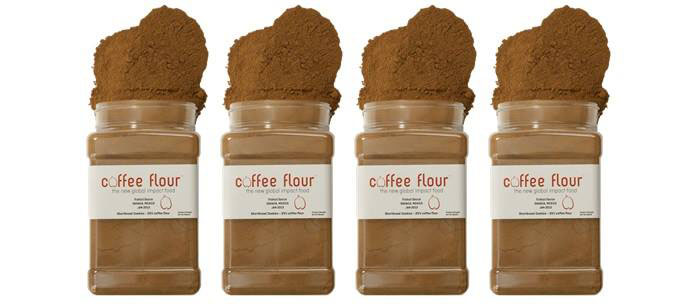 5. Coffee Flour
One clever start-up has invented a way to convert coffee cherry pulp into food. CF Holdings is working with two types of milling to make Coffee Flour. Wet mills in Nicaragua, Guatemala, Mexico and Vietnam supply the company with dried cherry pulp through a patented collection process. Once dried, the pulp undergoes another proprietary process to be ground into flour. The resultant powder has a color and scent resembling that of ground roasted coffee. Coffee Flour will be available commercially in 2015, according to the company. For now, you can find it in dishes at these restaurants: L'Abbatoir in Vancouver or Crush or Miller's Guild in Seattle.
6. Caffeinated Cars
A London-based start-up is focusing on the waste that happens after the city's java has been brewed. Bio-bean has developed a technique to process waste coffee grounds into advanced biofuel for vehicles and biomass pellets that can heat homes. It gets grounds from wholesale instant coffee manufacturers and coffee-waste aggregators — businesses that usually pay to send their waste to landfills, incinerators or anaerobic digestion plants. Bio-bean sells its carbon-neutral clean fuel to local businesses and aims to eventually help power the same coffee shops that supplied the grounds. The company aims to process over 30,000 tonnes of coffee grounds a year, which would make a significant dent into the 200,000 tonnes of waste produced by the London coffee industry.
Considering coffee is a beverage millions of people around the world wouldn't consider starting their day without, it's encouraging to see a variety of projects aimed at tackling the waste the industry produces. Whether your local coffee shop is composting its grounds or the farm that grew it is producing energy from wastewater, we're hopeful that coffee will continue to fuel more worthwhile projects.
Jenny Neill
Sustainable America Contributor
RELATED ARTICLES
5 Ways to Green Your K-Cup
Sustainable Suds: Breweries Turning a Beer-Making Byproduct into Green Gold
Food Waste Entrepreneurs
SUSTAINABLE AMERICA WORKS TO DEVELOP SUSTAINABLE FOOD AND FUEL SYSTEMS THROUGH EDUCATION, ACTION AND INVESTMENT. PLEASE DONATE TO SUPPORT OUR WORK.