A few weeks ago, 20 diners were treated to a family-style meal at Juliet, one of the country's hottest new restaurants. On the menu at the small Somerville, Mass., eatery were 10 beautifully crafted dishes — with a twist. Nearly all of the ingredients were foods that would have probably gone to waste if not for the care and skillful attention of the owners, chef Josh Lewin and Katrina Jazayeri.
The purpose of the dinner, which Sustainable America helped organize for ReuseConex, the biennial international reuse conference and expo, was to highlight the delicious possibilities of creatively repurposing would-be wasted food.
Making the most of every ingredient is nothing new to Juliet's nose-to-tail operation, so our job became easy once Josh and Katrina signed on to host the dinner. We offered to help source food, like we did for the Save Food for People Conference at Harvard Law School in June, but they didn't need it. Fully utilizing ingredients is a core value at Juliet. Whatever cannot be used is composted. This paired with their commitment to local sourcing and profit sharing among employees makes Juliet a standout example of a sustainable business.
Unfortunately Juliet is an exception to the rule. In the United States, 40% of all food gets wasted while one in seven Americans, including one in five children, goes hungry. Restaurants are the second-biggest source of food waste at 33%, behind individual consumers at 44%.
But as awareness of wasted food in the United States grows, more restaurateurs like Josh and Katrina are taking up the challenge to reduce waste in their operations. This has the triple bottom line effect of reducing a business's environmental impact, saving money and delighting customers with new, creative dishes.
RELATED: 9 Ways to Waste Less When Dining Out
In addition to the reuse they already do in their kitchen, for our dinner, Josh and Katrina sourced seconds from the end of the day at a local farmers market and from Metro Pedal Power, a bicycle-powered delivery company that, among other things, delivers local CSA shares to businesses and residences. Like farmers markets, they too end up with excess at the end of a delivery day.
Dishes at the dinner included roasted vegetable gazpacho made from vegetable trimmings like tomato tops. Torn pasta was tossed with pesto made from leafy green carrot tops. The risotto was made with chicken hearts from local chicken producer Pete and Jen's Backyard Birds. (I have to admit that I was a little squeamish about trying it, but it was truly delicious and utilized a product that often ends up in animal food.)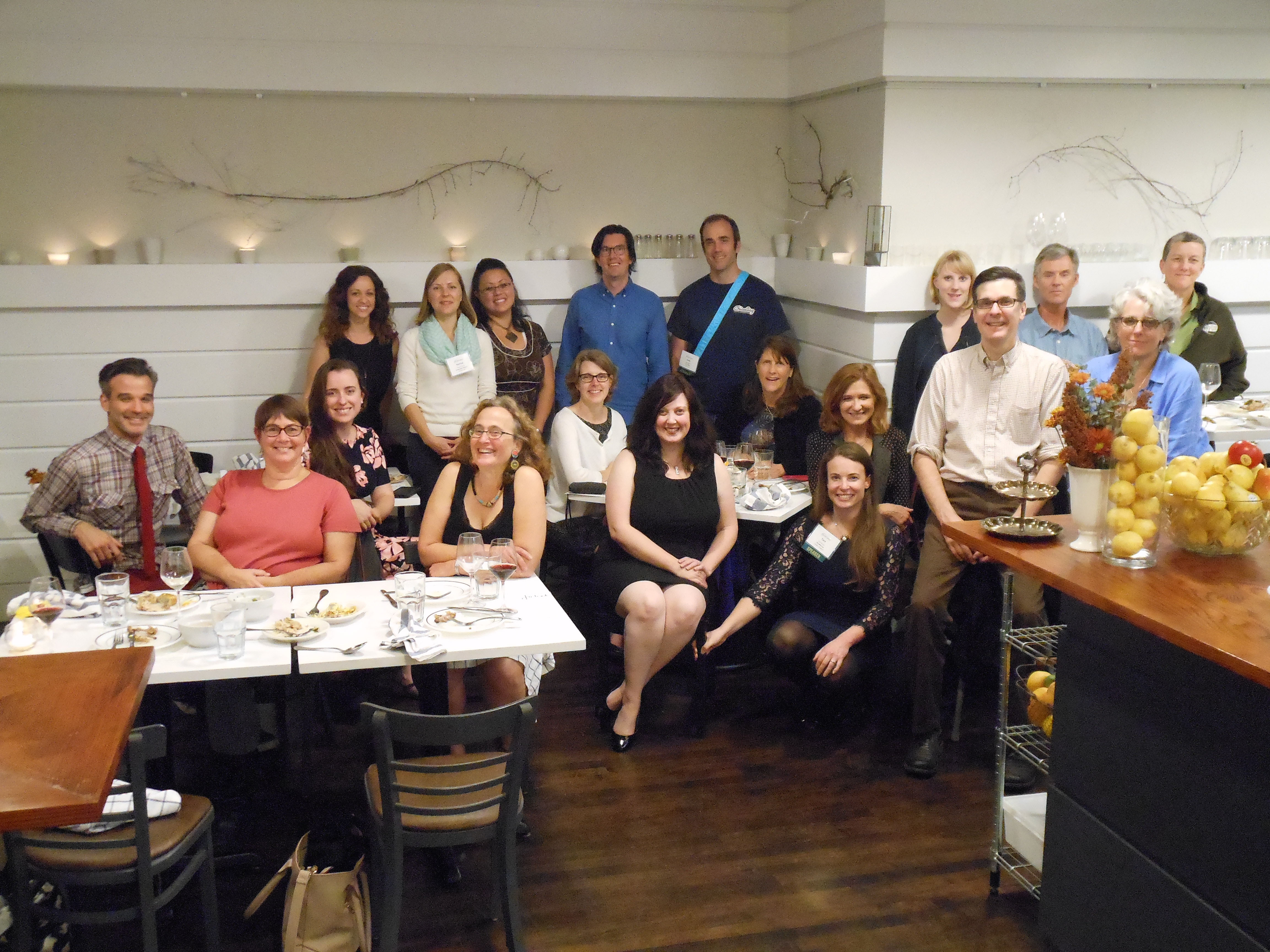 My favorite course of the night was the parsnip cake. I thought it would be savory, but it was sweet and delicious. (Here's a parsnip cake recipe, if you want to try it yourself.)
The guests were impressed with the meal. We all left with a new appreciation of what can be done with things that might usually be tossed aside. "It reminded me to utilize my carrot tops from now on," said one diner. "That sauce was so good."