There are many different visions for the city of the future. LSE Cities, a research center at the London School of Economics and Political Science, recently conducted a global survey of 342 urban thinkers and practitioners from 52 countries to learn more. These experts shared their predictions, and insights on how their cities were addressing transportation shifts driven by COVID-19. One of the most prominent changes seen around the world has been a decrease in ridership of public transportation as individuals shifted to active transport like biking, or reliance on privately owned cars. These shifts require new ways of thinking about our cities, and are an opportunity to approach public transportation and urban planning differently.
An overview of the research
Despite reduced ridership, the majority of survey respondents (98%) saw public transportation continuing to be a critical social good for cities. Three quarters felt that a focus was needed on improving transportation services and vehicle management rather than constructing all-new infrastructure. Respondents generally agreed (91%) that privately owned cars were not a sustainable or equitable solution for urban transport. There was also a predominant belief (74%) that levels of individual car ownership will decrease from the heightened levels experienced early on in the COVID-19 pandemic.
There were key divisions in responses based on where individuals were located. Respondents from Europe and the Americas anticipate that post-COVID cities will be increasingly hyper-localized as many individuals no longer need to travel as frequently for work. They predict a continued increase in use of active transportation in their cities: walking, cycling, and use of e-bikes and scooters. They hope to see further investment in inner cities leading to higher population density and mixes of income.
Conversely, respondents from Africa, Asia, and Australia anticipate an increased use of private cars as cities become more dispersed and fewer people want to use public transport. As part of their predictions, they hope cities and citizens will embrace mobility-on-demand services as part of public transport services.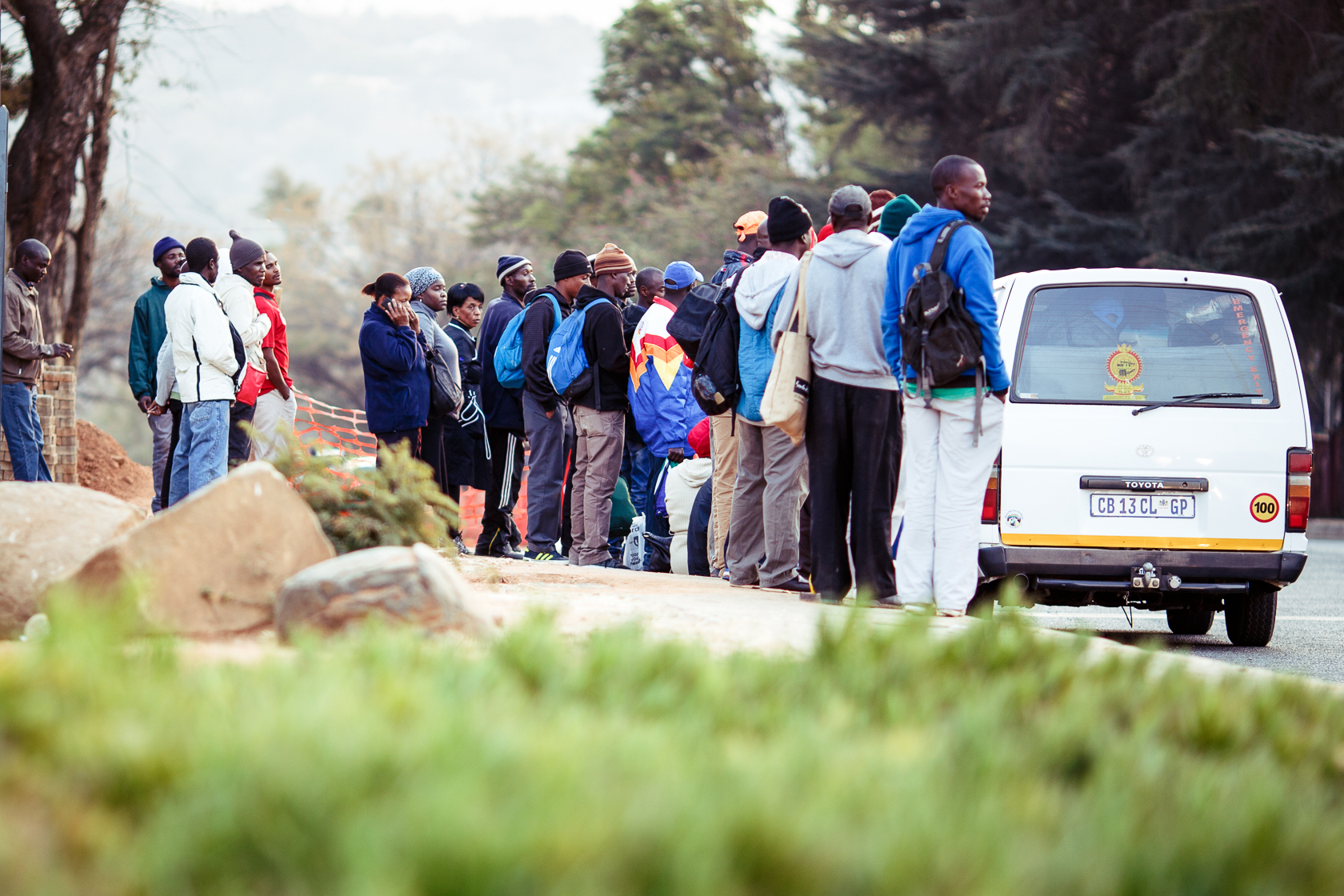 COVID-19 and the 15-minute city
As COVID-19 unfolded, restrictions in traffic made city streets increasingly accessible for pedestrians and bikers. With more people at home more often, the 15-minute city concept gained traction, stating that all people should have access to the goods and services they need within 15 minutes of their home.
But for many areas, the 15-minute city is simply not a viable option. In South Africa, the average commute is 76 minutes long, involving multiple switches between different types of transport. Taxis are the most popular form of transportation. These lengthy commutes are taken out of economic necessity to access jobs, and are costly both in terms of time and money, with 25-50% of individuals' total income spent on transportation.
Within urban planning circles, there is concern that the 15-minute city concept could deepen existing inequalities. For people who work in areas like retail, delivery, health care, manufacturing, and day care, long commutes to work are not as optional as they are for many office-based workers. Experts like Harvard University's Ed Glaeser see transportation and economic mobility as intrinsically linked, fearing that the 15-minute city could actually result in individuals in lower-income neighborhoods struggling to access jobs, educational opportunities, and basic amenities like grocery stores, while middle- and high-income neighborhoods become idyllic walkable enclaves.
One might argue there are benefits to the megalopolis. The strong interconnectedness seen in major world cities like New York and London enable individuals from anywhere in an urban area to attend top universities or find work across town. It also makes cultural institutions like museums, theaters, restaurants, and concerts more accessible to all.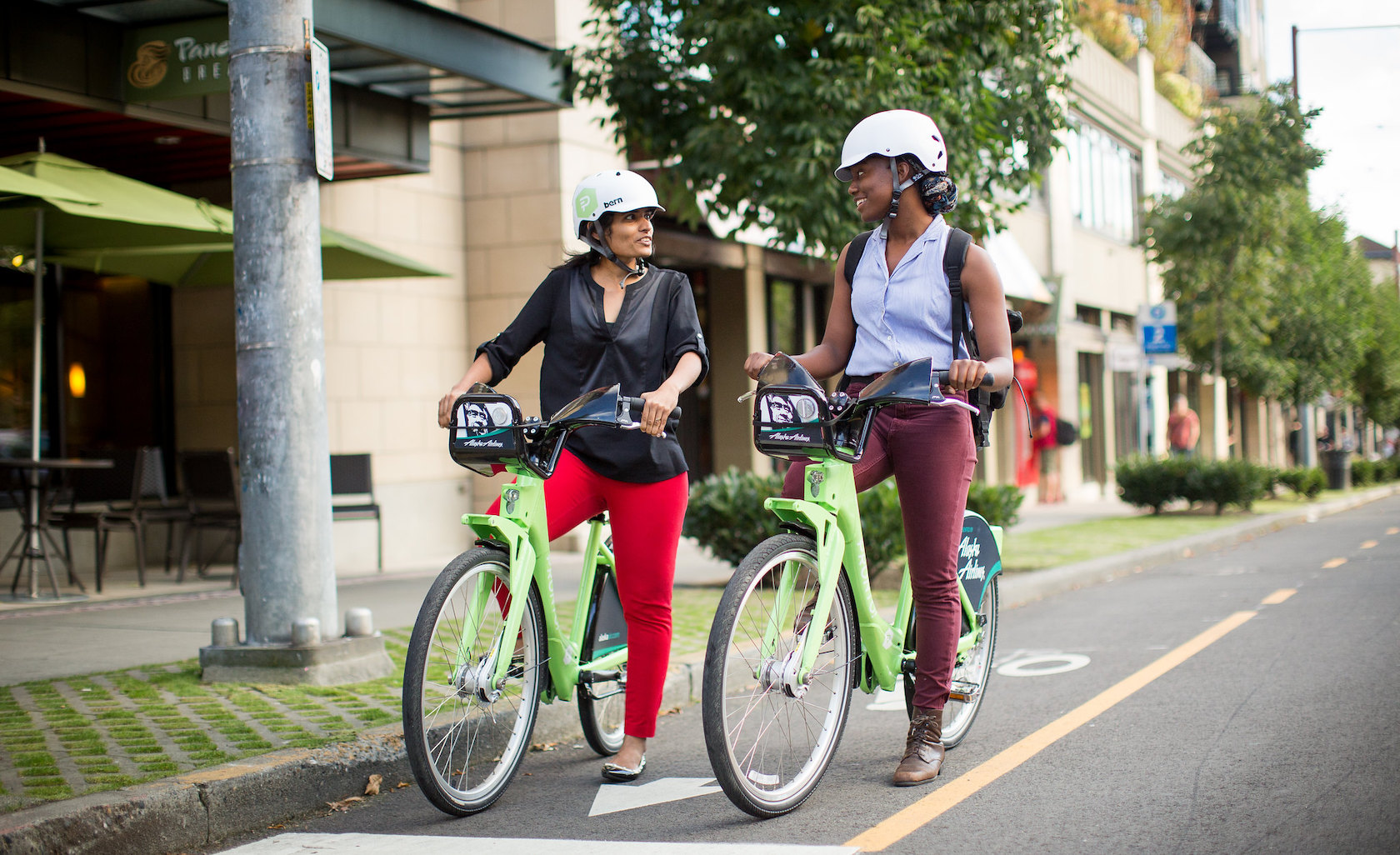 More sustainable approaches to the widely dispersed megalopolis
But the widely dispersed megalopolis and 15-minute city aren't mutually exclusive. Rather, there are ways of integrating the best parts of the 15-minute city into neighborhoods that retain their interconnectedness. Introducing improved services that support equitable, eco-friendly transportation is one way of doing this.
Electric scooter and bike share programs are becoming increasingly common around the world, providing greater access to more sustainable personal transportation options. Different business models and approaches have seen varying levels of success. Some programs are managed by cities as part of their transportation network, like in Los Angeles. Others are privately run, such as CitiBike in New York. While promising, equity often remains an issue with these technologies - CitiBike fails to reach communities of color. Car share services like Zipcar have also popped up in American cities, with providers like Good2Go and BlueLA focusing on bringing electric cars to low-income or other marginalized communities. Car share companies are now emerging in countries like Rwanda and Kenya.
At the same time, continuing to invest in safe, effective, climate-friendly policies and new transportation technologies will ensure that communities can stay connected to broader urban areas. Congestion surcharges can help discourage the use of cars and encourage use of other modes of transport. US cities are investing in the electrification of buses. In Perth, light rail commuter trains were built into the highway, shifting space away from cars toward a more sustainable transportation option.
Looking toward the future
As technology continues to evolve and we continue to face challenges generated by climate change, COVID-19, and rising inequality, experts say that cities will need to be both innovative and flexible in order to find the right solutions for their citizens. They emphasize the importance of learning as we go, openness to change, and starting small with new solutions in order to see what works before moving to scale.
What do you think? What changes do you see happening in your city? What does your ideal city of the future look like?