When dealing with severe weather, the priority is keeping yourself, your family and your pets safe. If the power goes out – and is out for a while – it's important to keep your food from spoiling and know how to decide what to toss it if does go bad.
The USDA released this helpful infographic for consumers to use as a guide when bad weather strikes. One especially helpful tip is the advice to put appliance thermometers in the refrigerator and freezer to take the guesswork out of temperature control. Here's the full infographic: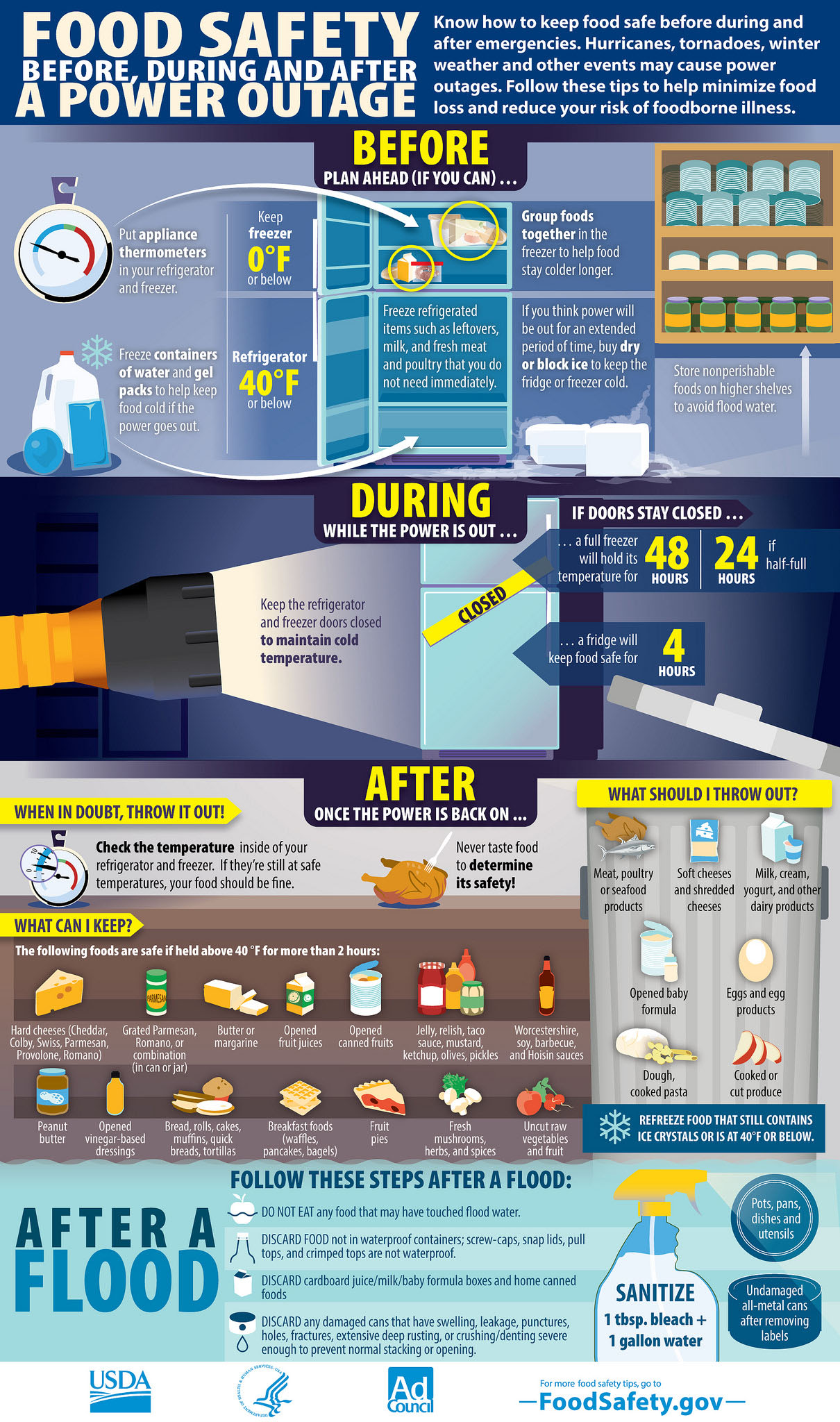 Photo: Kathleen Franklin via Flickr.