Exit the 405 Freeway at Euclid Ave and you'll find the very first hydrogen fueling station that is converting sewage to fuel. This fueling station is located at the Fountain Valley sewage treatment plant, part of the Orange County Sanitation District's wastewater treatment system.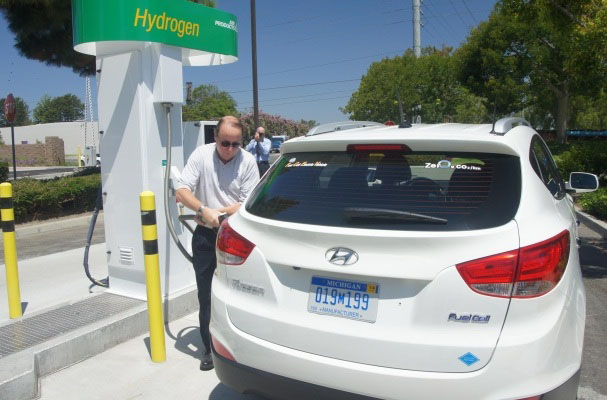 On opening day in August of 2011, director of the program Scott Samuelson called it "a paradigm shift" explaining that "We're taking an endless stream of human waste and transforming it to transportation fuel and electricity. This is the first time this has ever been done." (source) The fuel comes from 'digesters', bacteria that break down the human waste into a biogas.
With shiny, new white and green gas pumps, the station is capable of fueling 30 cars a day currently. It also produces some 250 kw of power for use by the wastewater treatment plant. The on-site nature of the system takes any transportation logistics out of the equation making it a truly sustainable alternative.
As part of California's goal to create a 'hydrogen highway' the station is part of a 3 year demonstration project. If it goes well, you can expect to see these rolled out in more locations across the state.