The holidays are a great time to show your love for family and friends — and the planet — by giving eco-friendly gifts. We've put together a fun list of gift ideas that can help lucky recipients grow and enjoy food, waste less of it, and keep safe on bike rides. (Need more ideas? Check out last year's gift guide.)
If you happen to shop through amazon.com this year, keep in mind that .5% of your purchases can be donated to Sustainable America if you sign up with AmazonSmile.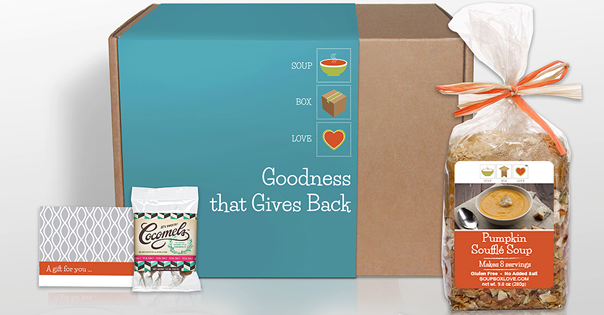 Soup.Box.Love
Founder Stephanie Brady describes Soup.Box.Love as "Newman's Own meets Blue Apron." It's a new food subscription service that delivers a seasonal, artisan dry soup mix once a month. The company warms bellies and hearts by donating all proceeds to U.S.-based nonprofits that are delivering innovative solutions to address hunger through food access, rescue and redistribution. Sales of December's box, Ginger Sweet Potato Soup, will go to support La Kitchen's food recovery and culinary job training program. $60 for three-month subscription.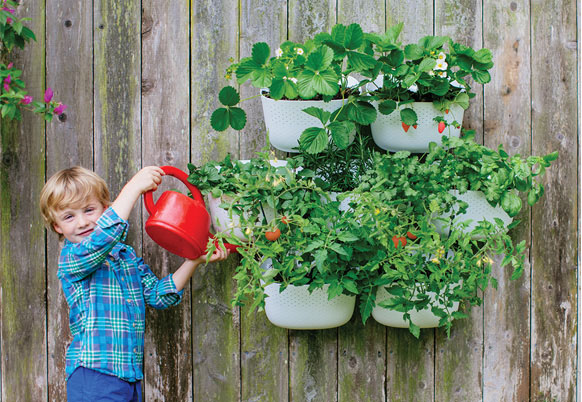 Woolly Pockets
Urban gardeners tight on space will appreciate Woolly Pockets Living Wall Planters. These clever, wall-mounted planters are self-watering for up to two weeks. The basin functions as a water-conserving reservoir that allows roots to drink from the bottom while they breathe through air holes in the sides. Start with one ($18.99), or choose a set of four (now on sale for $59.99) to start a green wall. They work indoors as well — and they're made in the USA from recycled milk jugs.




Oxo GreenSavers
Yes, we know that food storage containers aren't the most exciting gift, but Oxo's GreenSavers are worth a look for their food waste-prevention powers. Designed to keep produce stored at optimal conditions, these containers include carbon filters made from coconut husks that trap and absorb ethylene gas. An internal basket promotes airflow to prevent premature rotting, and an adjustable vent lets you adjust the humidity level for different types of produce. $14.99-$24.99.



Year-Round Indoor Salad Gardening
For the gardeners on your list who miss making salads from their backyard bounty, the book Year-Round Indoor Salad Gardening promises to have them eating fresh sprouted greens in seven to 10 days, all winter long. Avid gardener Peter Burke developed an easy technique for growing sprouts in soil by starting them in the dark and finishing them on a windowsill. It requires very little space, and you don't even need direct sunlight — the perfect winter project for city dwellers or even kids. $29.95.




Zackees Turn Signal Gloves
Keep your cyclist and bike commuter friends safe with Zackees Turn Signal Gloves. Bright LED blinkers are activated with a simple squeeze of the thumb, and they work to signal drivers both in front of and behind the rider. The gloves are available in winter and summer versions and come with two pairs of rechargeable batteries and a charger. $89.95-$99.95.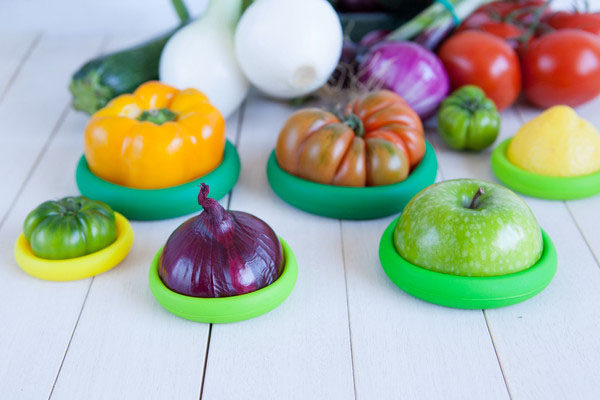 Food Huggers
These handy, brightly colored silicon discs are designed to fit snuggly over cut produce odds and ends, like citrus, tomatoes, onions and even bananas. Designed by two women who want to help people reduce food waste at home, the reusable and dishwasher-safe Food Huggers also help reduce plastic waste. There's even an avocado version. $9.99 for set of four sizes, plus a free mini version while supplies last.




ReGrained Bars
Beer lovers and granola bar fans on your list will appreciate a stash of ReGrained bars in their stocking. ReGrained uses grain left over from batches of beer brewed at San Francisco breweries to make two varieties: Honey-Almond IPA and Chocolate Coffee Stout. Check out their Barnraiser crowdfunding campaign before Dec. 11 to support this innovative business and snag some extras, like "Eat Beer" T-shirts and totes. $5.99 for sampler pack.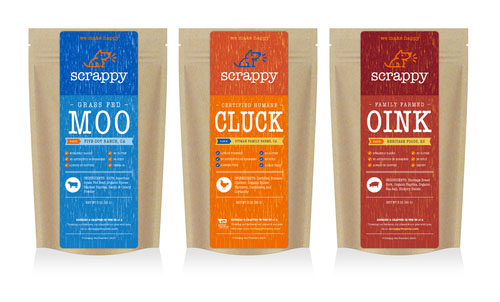 Scrappy Pet Treats
Treat the four-legged friend in your life to healthy snacks that are made from animals that are ethically raised on farms with exceptional environmental practices and no antibiotics or hormones. Scrappy Founder Larry Bain sources cuts of meat that the ranchers and farmers don't have a ready market for, keeping high-quality, nutritious meat out of the waste stream. Available in three flavors: Moo, made from grass-fed beef; Cluck, made from certified humane chicken; and Oink, made from heritage breed pork. $12 for 3-oz. bag; $36 for holiday sampler pack, plus free shipping.
RELATED ARTICLES
Sustainable America 2014 Gift Guide
10 Ways to Feel Less Guilty About Waste This Christmas
5 Gifts for New Gardeners