Ever spent a blissful day at the beach only to be distracted by the plastic and trash that end up on the shoreline?
It is estimated that 8 million pieces of plastic make their way into the ocean each day. The Great Pacific Garbage Patch, spanning the waters from the West Coast of North America to Japan, is larger than the state of Texas. Single-use plastics are a part of daily life on our planet, and sadly only about 7 percent of them are recycled — the vast majority end up in landfills or the ocean.
The No Plastic Challenge
No Plastic November was created to help mitigate this growing problem and protect ocean health. Each November the nonprofit Groundswell Community Project asks community members to pledge to make small shifts in their relationship with plastics for 30 days. Natalie Small, their Executive Director and founder, notes that psychologically, it takes 30 to 40 days to form a new habit. By making the challenge one whole month, it helps build new behaviors that lessen our impact on the planet.
The nonprofit encourages individuals to engage a group of friends, your company, sports teams, or classmates to join you in collectively choosing one small "joy-filled" commitment. Small points out that true change happens when it involves the community and practices that bring joy to individuals. Some examples include picking up trash every surf session, giving up plastic bags, donating to Groundswell, eliminating plastic utensils at the office, or shifting to purchasing items that minimize the amount of single-use plastics.
Ocean Trauma and Human Trauma
Groundswell Community Project was founded to offer surf therapy sessions to individuals experiencing anxiety, depression, trauma, grief, sexual abuse, and PTSD. Similar to other alternative treatments like art therapy, surf therapy utilizes the therapeutic benefits of the ocean to help individuals heal. Small practiced as a licensed therapist before founding Groundswell to connect her love of the ocean with her passion for supporting women's mental health. For many experiencing trauma, the ocean offers a safe place to connect with inner emotions and mother nature.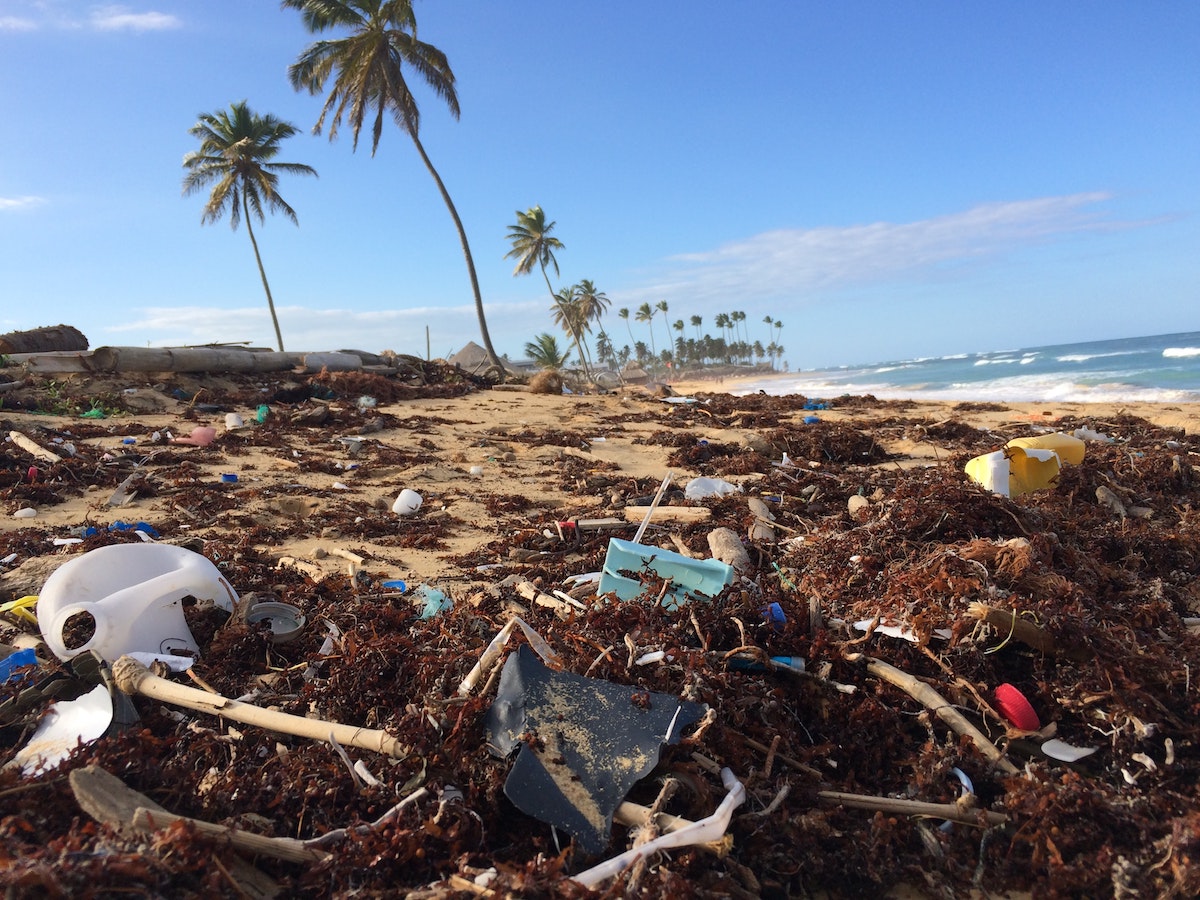 Through the nonprofit's work, they see clearly the trauma the earth is also experiencing. Most surfers witness plastic on beaches or closures due to unhealthy conditions, like the recent oil spill in Southern California.
"Groundswell is a trauma informed organization. When looking at the ocean's trauma it can feel very overwhelming. People can feel guilt, shame, like giving up, or frozen when thinking about the state of the climate," remarks Small.
No Plastic November gives community members the chance to make small changes that make a difference.
Interested in getting involved?
Donations for No Plastic November can be made through the Groundwell website. They also offer prizes for those who donate. Money raised through the fundraiser goes to support surf therapy for low-income women and ocean conservation programs. Groundswell partners with a number of nonprofit social services groups, including Color the Water, Native Like Water, and the YMCA.
For ideas of how to eliminate plastic from your life, check out this Sustainable America Zero Waste Challenge and our Waste Less at Home toolkit.