Does bruised fruit on your counter start to bring you anxiety each time you step into the kitchen? Do you toss bruised apples into the trash? You are not alone.
There is a reason one bad apple spoils the bunch -- fruit emits ethylene as it ripens and actually signals to other fruit to ripen as well. So if you have one bruised piece of fruit sitting amongst a basket or bag, the others will likely follow suit.
Apples are actually one of the top ten produce items wasted in the U.S. Like many of us, we throw away fruit and vegetables every month but did you know Americans waste approximately $1800 annually and produce is one of the top items in landfills? By making an effort to waste less food at home, we can make a huge difference in the greenhouse gas emissions from food waste and save ourselves money.
For the most part, bruises do not sully the full apple. A bruise, usually an indication of cellular damage and oxidation, can easily be cut off before consuming. Even wrinkled apples can still taste good.
We rounded up 8 ways to use up apples and prevent food waste, whether you have a bushel or just one lonely apple on the counter. Most of them use kitchen appliances you already have in the cupboard.
A LITTLE APPLE
When you would otherwise toss it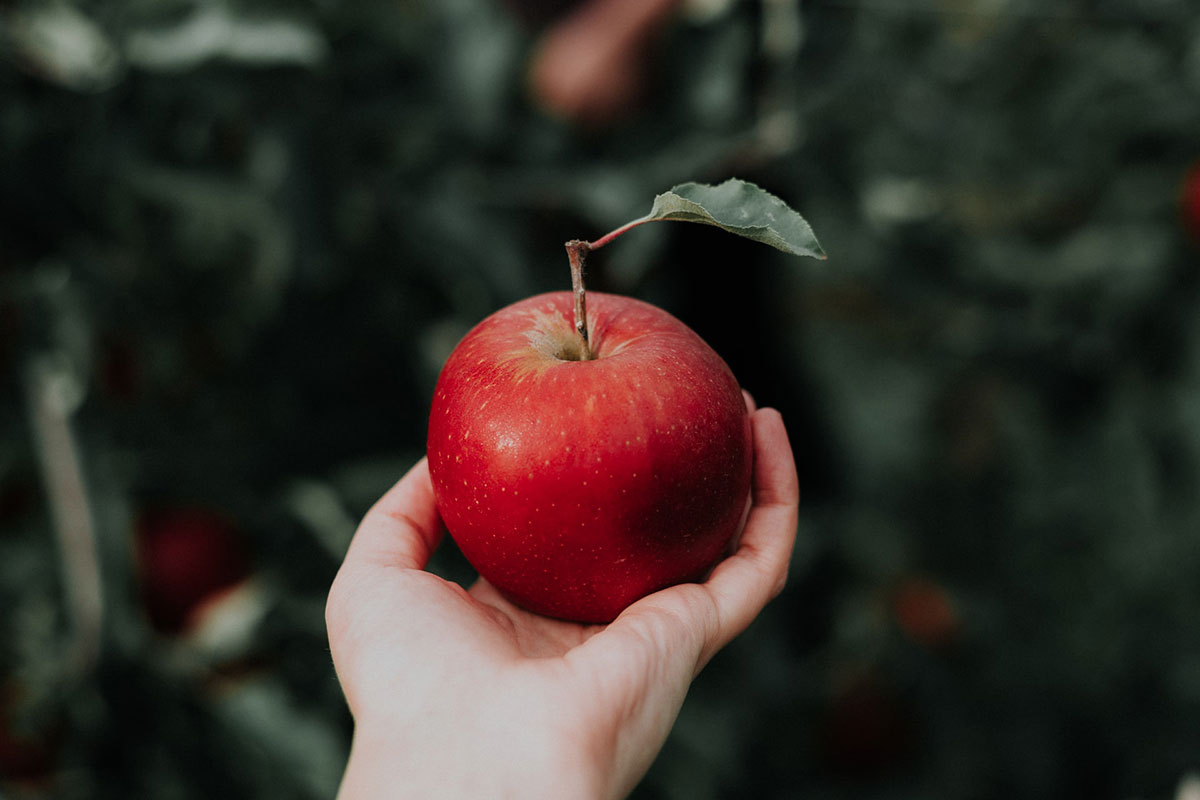 1. ADD TO YOUR NEXT SALAD
Bitter chicories or greens are a great match for sweet apples. Try this recipe from Bojon Gourmet which features apples, chicories, fennel, and Grana.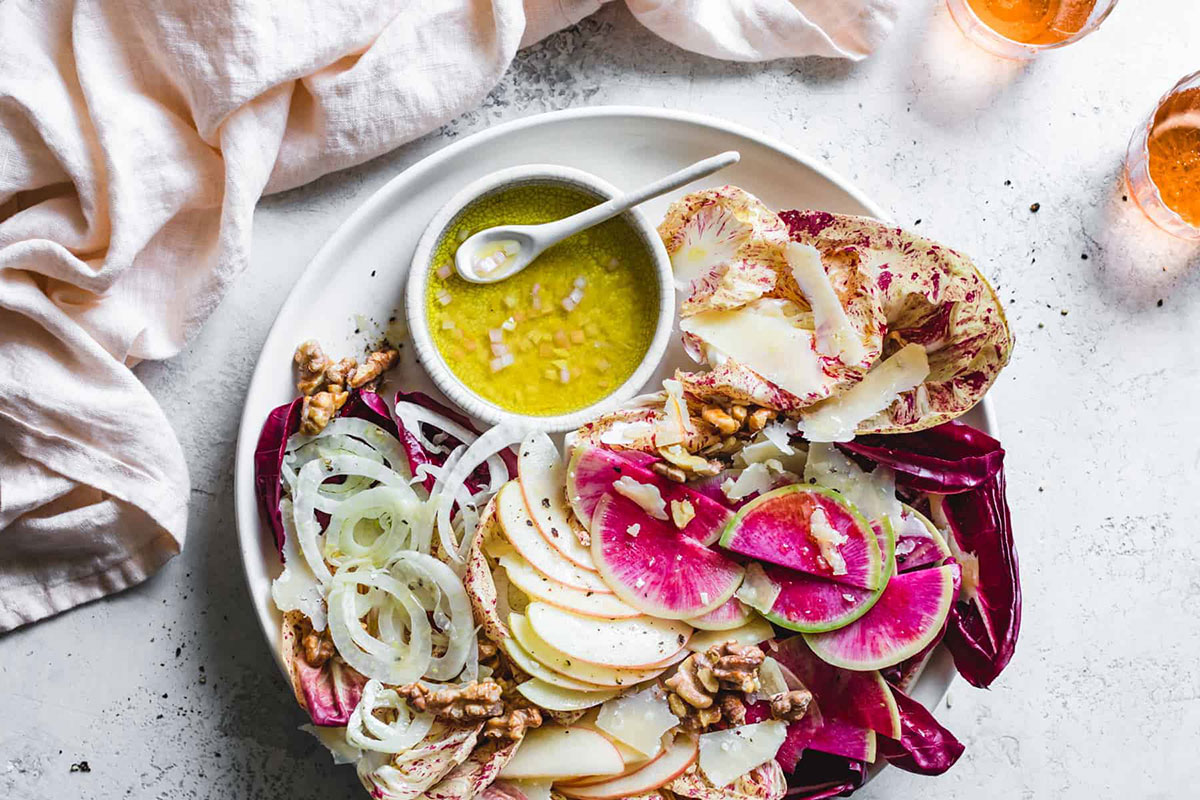 2. SHRED INTO GRANOLA OR MUESLI
Use a cheese grater to shred apples into granola, yogurt, or try this recipe for traditional Bircher muesli. This is a great, fast, healthy way to use up an apple on its way out.
3. TOP YOUR PIZZA
Apples are a great vegetarian topping that add a tart twist to your pie. Try this recipe which combines apples, caramelized onions, and goat cheese for the win.
4. WHIP UP SOME APPLE SOUP
While not a common ingredient in many soups, apples can add a sweet and tart character to butternut squash or carrot soups, perfect for cool fall days. Try Sophie Roe's apple soup for an easy lunch.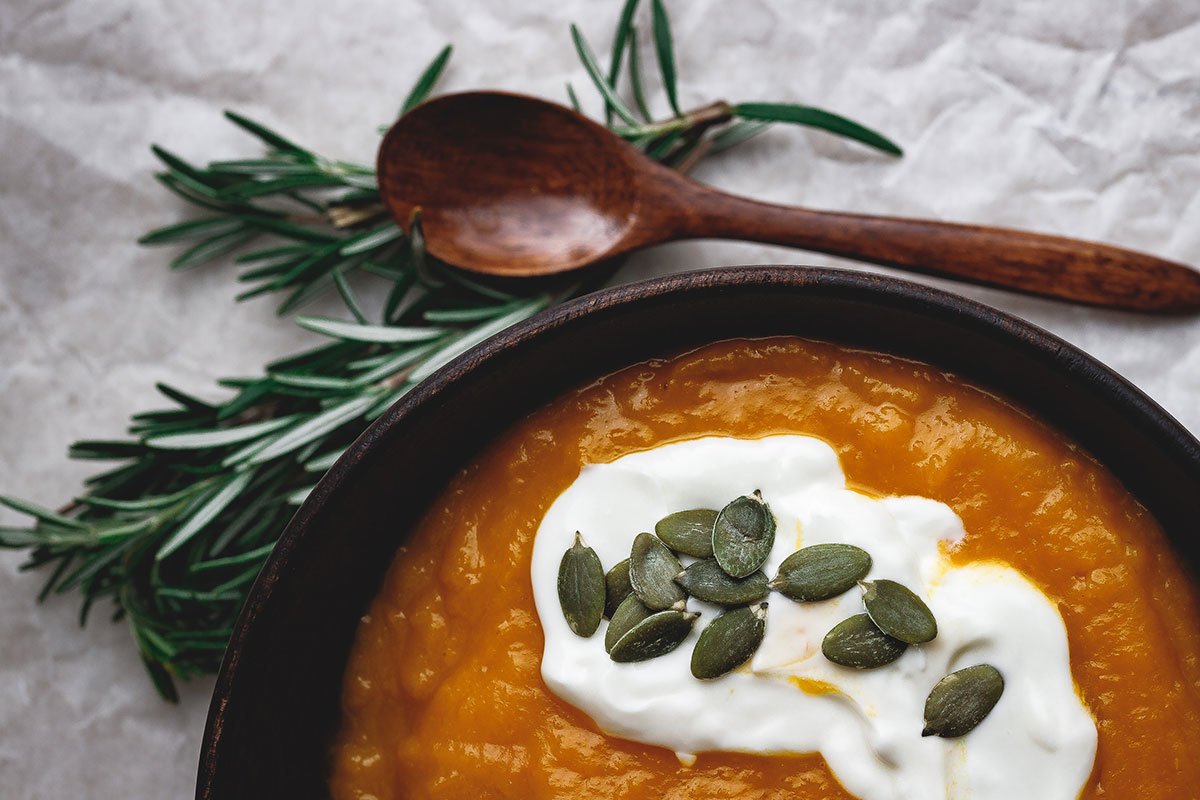 LOTS OF APPLES
When you've got a peck or a full bushel
5. BAKE AN APPLE PIE OR PIES
Probably the most exciting of the lot. Dig out your grandma's famous recipe or try this salted caramel one by Benjamina Ebuehi from Carrot and Crumb.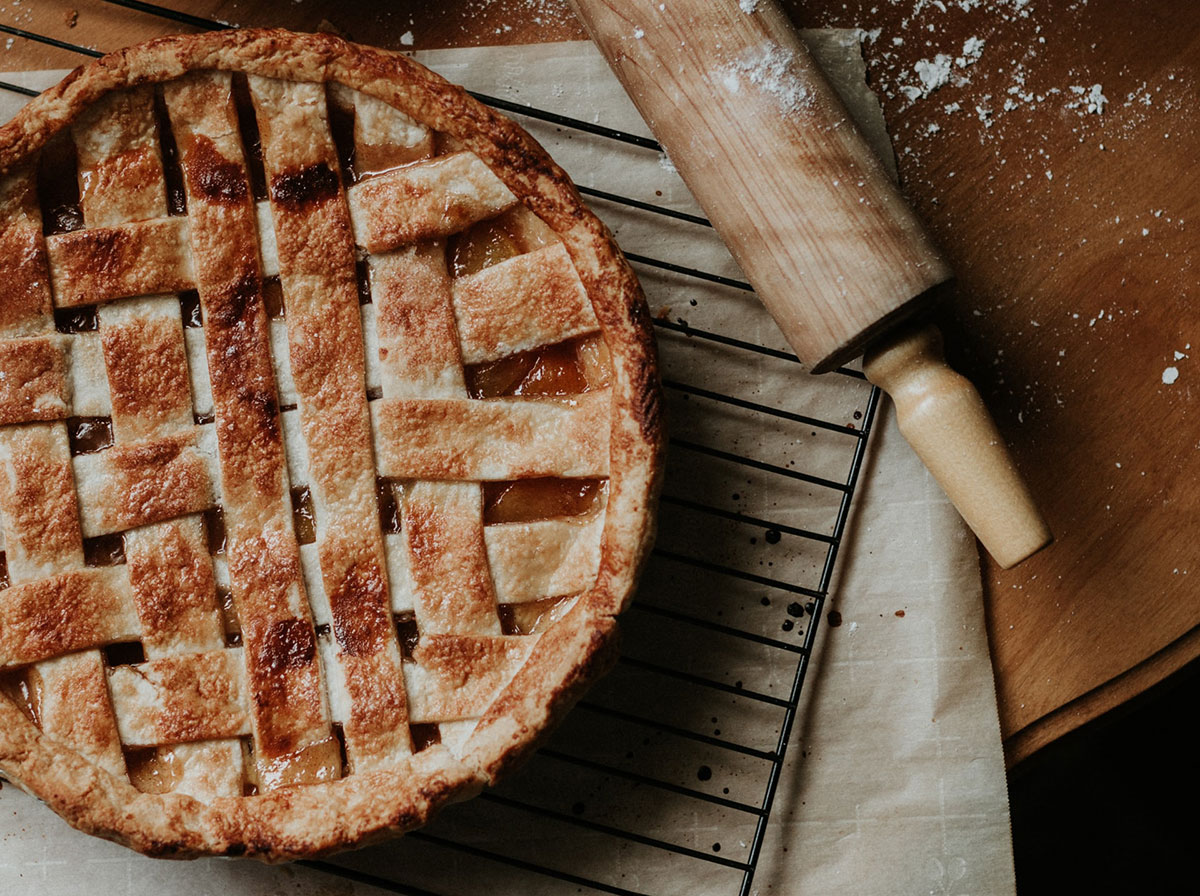 6. CHURN OUT APPLESAUCE
If you have an apple tree or a neighbor does, make applesauce to preserve the fruit. Try making this recipe which uses the peel and avoids the hassle of peeling.
7. COOK UP APPLE CHUTNEY
Similar to making applesauce, apple chutney uses up a lot of apples and can keep for months if stored properly. This Indian apple chutney uses star anise, fennel, cinnamon, cloves, and cumin for its distinctive flavor.
8. MAKE APPLE CHIPS
Perhaps the ultimate healthy, crunchy snack. This recipe uses an oven so you don't need a food dehydrator. Be sure to store in an airtight container to ward off moisture.
GOT ANOTHER GREAT IDEA?
If you have another great way to use up access or leftover apples, please share!