When Sustainable America was founded in 2012, it was a bit of a maverick in the non-profit world. Like many non-profits, we believed that public education and awareness campaigns were vital to achieving our mission. In our case, that was making our nation's food and fuel systems more efficient and resilient. But we went a step beyond what was standard at the time, with a steadfast belief that a key element was missing – that entrepreneurs and markets were an essential element of creating effective change in a market-based economy like ours. So we set to work at our task of investing in early-stage companies engaged in solving environmental problems. What followed was an incredible journey where we connected with many inspiring people and made a string of 15 rigorous, mission-aligned investments that continue to grow and create financial, social, and environmental benefits. In short, we created a portfolio that was sustainable in every sense of the word.
We're proud of our portfolio of innovation partners, of the companies and hard-working entrepreneurs that make them go, and of the positive impacts they've made on society, sustainable agriculture, and energy. Perhaps the best marker of the success that our portfolio companies have achieved is in helping to bring sustainable products and services into the mainstream. Likewise, while the kind of impact investing we began doing in 2013 was edgy, it's now hitting its stride and becoming more recognized and repeated today.
We've invested in companies across the spectrum of sustainability, from software that helps solar installers work more efficiently, to hybrid drive systems for delivery trucks, to agricultural pest monitoring, and even in a company that turns food waste into organic liquid fertilizer for large farming operations. Taken together, these 15 companies have created hundreds of jobs, averted millions of tons of CO2 and methane emissions, provided fresh local produce to urban markets, and reduced the amount of diesel that trucks burn each day.
Importantly, we've also shown that investing in these kinds of companies can be profitable, which is critical for the longevity of this sector. Profitability gets more investors interested, brings larger pools of institutional money to bear, and enables deserving companies to more easily access the capital they need to grow — which remains the single largest challenge to entrepreneurs. Markets grow and more problems get solved, bringing us right back to our core beliefs.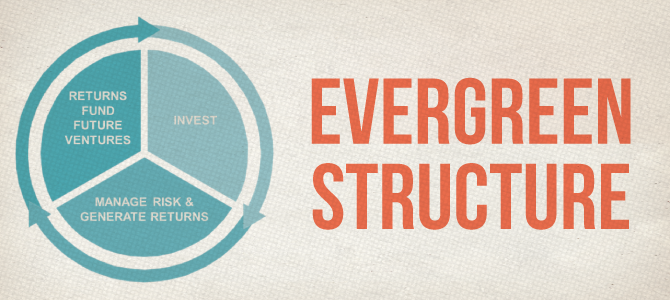 In the case of the Sustainable America portfolio, we have been able to generate investment returns to date of approximately 2.5x, turning $540,000 of invested capital into about $1.35 million on a mark-to-market basis in a 5-year period, an IRR of 28 percent. These returns are competitive with strictly for-profit funds investing in similar sectors. To the extent that our portfolio companies are acquired, pay us dividends, go public or otherwise generate a cash event for Sustainable America, the profits will remain inside Sustainable America and can be used to further our mission by being re-invested in other early-stage companies in an "Evergreen" structure or used to fund our ongoing education and awareness efforts.
A number of our portfolio companies stand out for the incredible growth in their customer bases, value to investors, and number of lives improved. Here are highlights from three of them.
AeroFarms
AeroFarms grows local, pesticide-free salad greens in its state-of-the-art indoor vertical farms. AeroFarms' patented, award-winning aeroponics technology provides the perfect conditions for healthy plants to thrive, taking vertical farming to a new level of precision and productivity with minimal environmental impact and virtually zero risk. The company sells its produce year-round directly to restaurant chains and through its retail brand, Dream Greens.
AeroFarms has seen its corporate valuation grow by almost 10 times, and its square footage under cultivation tops 76,000 square feet, mostly in the Northeast. Aside from its commercial potential, one of the reasons for our investment was AeroFarms' ability to reduce the enormous amount of resources consumed by agriculture, which remains an immense problem for our society.
AeroFarms uses 95% less water than field farming and has developed a closed-loop water circulation system that recirculates water to its plants. By growing indoors, AeroFarms can avoid the harmful uses of pesticides, not just avoiding direct human ingestion, but also avoiding runoff that leads to algal blooms and oceanic dead zones. AeroFarms also uses less than 1% of the land required by conventional growing, which makes it over 390 times more productive per square foot vs. traditional agriculture. Importantly, by growing in or near the communities where the food will be consumed, AeroFarms' greens avoid a lengthy trip from California or Arizona to your plate, reducing transportation emissions by 98% on average. Lastly, AeroFarms has created jobs in urban areas like Newark, NJ.
AeroFarms was named one of the "World's Most Innovative Companies" by Fast Company this year and was honored by the Ellen MacArthur Foundation as one of the Circular Economy 100, a select group of global companies focused on eliminating waste and improving our positive impact on the environment and sustainability. Recently, AeroFarms has received major investments from Ikea and financial services firm Alliance Bernstein.
Imperfect Produce
Imperfect Produce sources ugly produce directly from farms and sells these misshapen fruits and vegetables to consumers for a 30-50% discount off what they'd pay at a grocery store. In a country that sends about 20% of the fruits and vegetables it grows to the landfill because they aren't cosmetically pleasing, that's an important business model.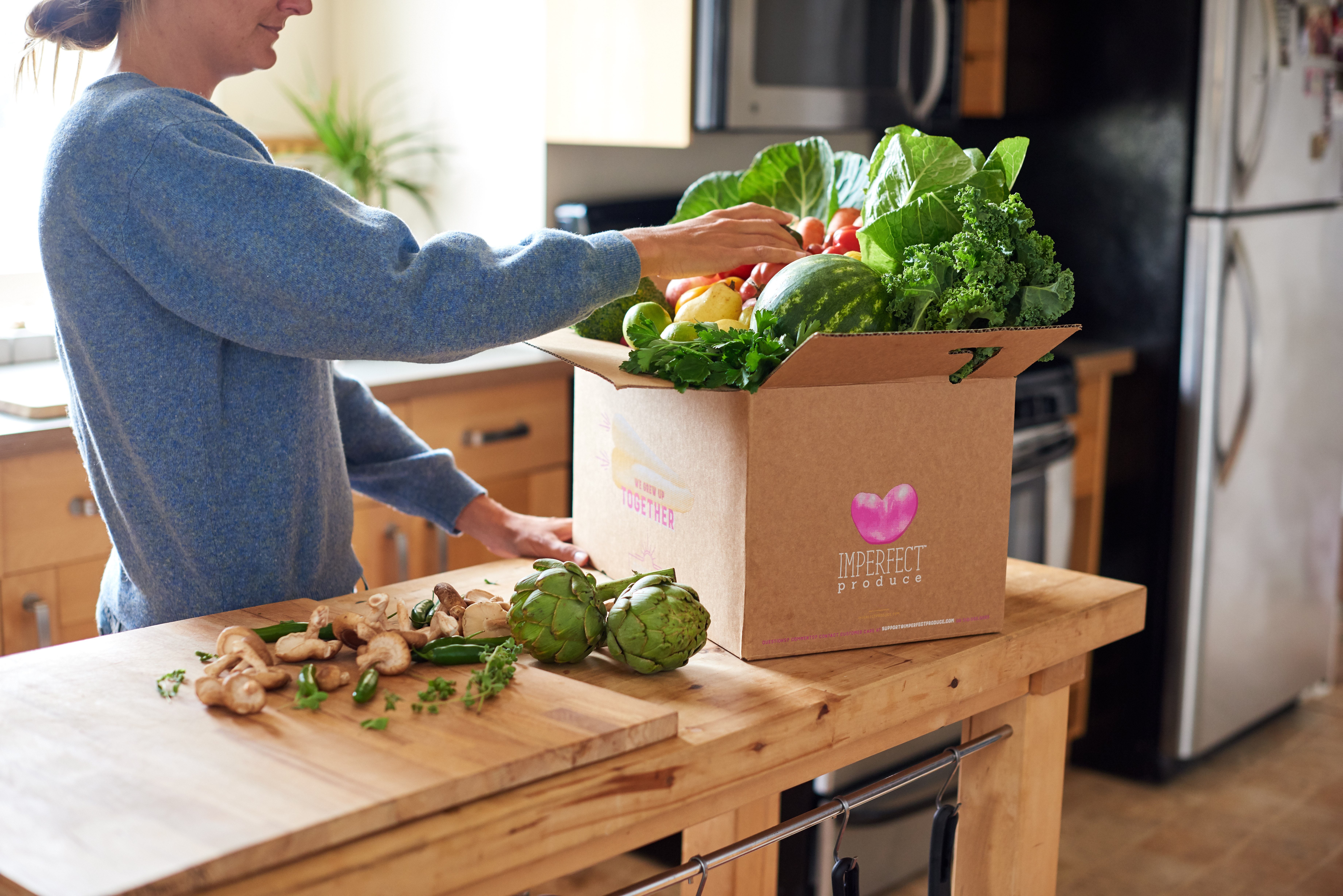 Imperfect Produce was founded by two entrepreneurs (Ben Simon and Ben Chesler) who got their start in the non-profit world addressing food insecurity in the Baltimore area. Their vision was pretty simple, but the market for such unloved produce was largely untested outside of farm stands. Fortunately for the fledgling company, box delivery of produce and other groceries was starting to attract interest in some urban markets, and lots of venture and private equity capital was flowing in that direction.
But would people pay for their ugly product? That's the market validation that the company was working on when we met them. It's safe to say we made the right call. By far the fastest-growing company in our portfolio, we've seen Imperfect Produce grow from a rank startup with virtually zero revenue and one market (the Bay Area), to a multi-million dollar operation operating in more than a dozen markets, in just a few short years.
To date, Imperfect has made a significant impact on the environment, keeping 30 million pounds of food out of the landfill, saving 900 million gallons of agricultural water, averting 91 million pounds of CO2 emissions, and contributing to more affordable, healthier eating by saving more than $12 million dollars on people's grocery bills. Imperfect Produce has been featured on the Today Show, The New York Times, National Geographic, PBS NewsHour, NPR, Washington Post, Food + Wine, and the front page of the SF Chronicle. The company recently raised additional capital, and is expanding into several more major U.S. markets. We're proud to be along for the ride.
XL
XL offers hybrid and plug-in hybrid fleet electrification solutions and big data telematics for commercial and municipal fleets. The XL Hybrid system delivers a 25% increase in miles driven per gallon for Class 2 - 6 fleets and is available for major OEM platforms including Ford, Chevy, GM, and Reach™. XL's more recent product, the XL Plug-in system, installs onto Ford F-150 pick-up trucks, delivering a simple solution to cut fuel costs and a 50% increase in miles driven per gallon.
While the fuel savings that XL's systems could offer were an important investment consideration for us, the most critical aspect was the simple brilliance of XL's technology in that it offered an easy way for major fleets to improve MPG without compromising operations. An operator of a large delivery truck fleet doesn't need to invest in hybrid trucks that may not fit their operational needs and can be significantly more expensive than what they already have. XL takes tried-and-true OEM vehicles in commercial classes 2 through 6, adds an electric motor, an advanced lithium-ion battery pack, and control software, while leaving the engine, transmission, fuel, and exhaust systems intact.
We made a bet that a more simple purchasing decision for a fleet manager, the comfort of working with familiar and time-tested vehicles, and the pressure to lower fuel costs while simultaneously meeting more stringent corporate emissions goals would translate to more orders. And we're glad that we did, as XL has seen significant revenue growth in the last two years, with more customers coming into the order pipeline.
The more hybrid systems XL sells to fleets, and the more accumulated miles all of those vehicles travel, the more fuel and emissions we're preventing from harming the environment. To date, vehicles driven with XL's systems have saved 1.5 million gallons of fuel and almost 13 millions tons of CO2.
We've been invested in XL since 2014, and have gotten to know CEO Tod Hynes well. We've been pleased to watch him steer XL through some early periods of slow sales, while overcoming engineering and customer validation concerns, with sales now seemingly at an inflection point as XL takes it mainstream. XL's hard work was validated last year with a large investment round from Ikea and utility company Exelon Corp. The company has some heavy hitting customers, including Coca-Cola, PepsiCo, Yale, Harvard, ThyssenKrupp, DHL, and the Cities of Boston, New Orleans, Toronto and Los Angeles County. We're anxious to see which companies will sign on next.
Forward Look: Impact Investing Gets a Wider Audience
We're excited about the direction of the companies in our portfolio and the impact they'll have on the environment. Looking out across the investing landscape, there's no shortage of innovative new companies to explore, and it's our opinion that we're seeing the emergence of impact investing as an asset class that people, especially younger professionals, are demanding from their financial institutions. In a recent financial services survey, 80% of wealth advisors report being asked about impact investing, and 84% of millennials prefer it. $140 billion was invested in various forms of impact investing in 2017 — up 10 times since 2014. While investing in early-stage companies is not practical for most people and inherently risky, you are increasingly more likely to cross paths with impact investing, loosely defined, as a growing mutual fund option in your 401k or IRA in the guise of ESG investing (Environmental Social & Governance), impact investing's bigger cousin. ESG is a way to select larger publicly traded companies for your portfolio that screen well for those positive traits.
If you just think start-ups are exciting and want to see what's next, you shouldn't have to look very far to find them. Many universities, community colleges, and municipal economic development agencies host programs to help local start-ups get the support they need. Look them up and go watch a pitch event. Give them feedback! Would you buy their product? Did their pitch miss the mark? If you've got business experience or a technical background, see if your local start-up accelerator needs volunteer help. Aspiring businesses always need quality feedback and critical thinking from people who aren't on their first rodeo. And it's a given that you'll meet interesting, energetic people. We're happy that Sustainable America has a part in such a worthwhile endeavor, and we're proud to be playing a role.
Gray Peckham
Former Director of Investments/COO, and current Advisory Board Member