If you're still shopping for holiday gifts (and who isn't), we've put together a great collection of gift ideas that will help anyone on your list live the sustainable lifestyle. We've got ideas for locavores, cooks, bike commuters, and anyone who likes to save money on gas (um, that's everyone, right?)—as well as a few last-minute gifts you can whip up in your kitchen in a pinch.
CSA Membership
What's the best way to give the gift of fresh, delicious food without growing it yourself? Look for a farm that offers a CSA (short for Community Supported Agriculture). You'll help support local agriculture and your recipient will get farm-fresh produce from a local producer every week. CSAs are typically offered for the summer growing season, but many farms are offering shorter shares in the off seasons, or look for specialty CSAs for things like eggs, grain, fish, or even locally brewed beer. To find one near you, visit LocalHarvest.org.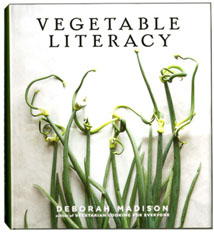 Vegetable Literacy by Deborah Madison
No matter where they get your local produce, every person on your list can appreciate inspiration for how to prepare it. Vegetarian cooking authority Deborah Madison's classic Vegetarian Cooking for Everyone ($40) is an excellent choice for a beginning cook, and her newest book, Vegetable Literacy ($40), would be treasured by anyone passionate about growing, cooking and eating vegetables. In it, she explores the relationship between vegetables and herbs in the same families and provides elegant recipes for humble farmers market finds like kohlrabi, cabbage, and parsnips. With tips on how to use the whole vegetable, Madison also helps readers get more use from their vegetable and prevent food waste.
Ceramic Countertop Composter Bin
Keep track of kitchen scraps in style with this clever new countertop compost bin ($39.95) from Chef'n. It has a removable inner bucket lets you slip it out when full, dump in your main compost heap and rinse. A vented lid helps aerate the contents and a charcoal filter absorbs odors. Best of all, it's sleek and modern and looks great in the kitchen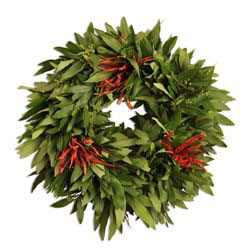 Organic Bay Leaf Wreath with Chilies
Any cook would be delighted with a beautiful holiday wreath that can double as soup seasoning all year long. This Organic Bay Leaf Wreath with Chilies ($44) is handmade from California-grown herbs. The herbs smell great, will dry over time, and can be saved for cooking. Also available in a rosemary, garlic and herb, and three-herb version.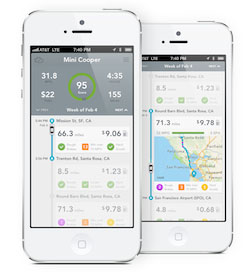 Automatic Smart Driving App
Help friends and family save gas money with Automatic ($99), an app that tracks driving behavior and gives gentle cues when you do gas-hogging things like accelerate rapidly, brake hard, or speed. It wirelessly delivers data car to phone via a bluetooth device that plugs into the data port your mechanic uses to check your engine. It also tracks gas prices, contacts authorities in an emergency, and helps translate diagnostic codes when things go wrong with the car.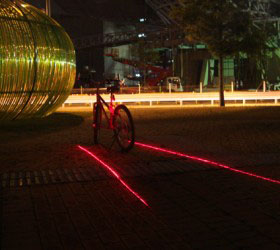 Bike Lane Safety Light
Support your bike-commuting friends and family members with Xfire's Bike Lane Safety Light ($39.99) that mounts on a bike and projects a bike lane at night. Designed to help keep a safe distance between cars and bicycles, this nifty gadget prevents cyclists from being caught in a driver's blind spot and vehicles from turning across an unseen cyclist.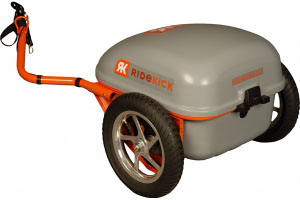 Ridekick Electric Powered Bike Cargo Trailer
If you really want to help a cyclist go car-free for good, consider the Ridekick Electric Powered Bike Cargo Trailer ($698.99). A 500-watt motor gives the rider some extra help with hills, as well as storage space for up 100 pounds of cargo.
Bonus! 3 Stocking Stuffers and Teacher Gift Ideas
* Use leftover herbs, citrus peels or celery leaves to make jars of flavored salt.
* Package ready-to-use banana bread mixes in mason jars. Include the full recipe on a tag tied to the jar; when your recipient sees a banana browning on the counter, all she has to do is mash it, add it to the mix with a few wet ingredients and bake.
* The ladies in your life who bike to work will love this handy solution to the skirt-bike problem: a garter clip for cyclists.
Amy Leibrock
Sustainable America Blog Editor